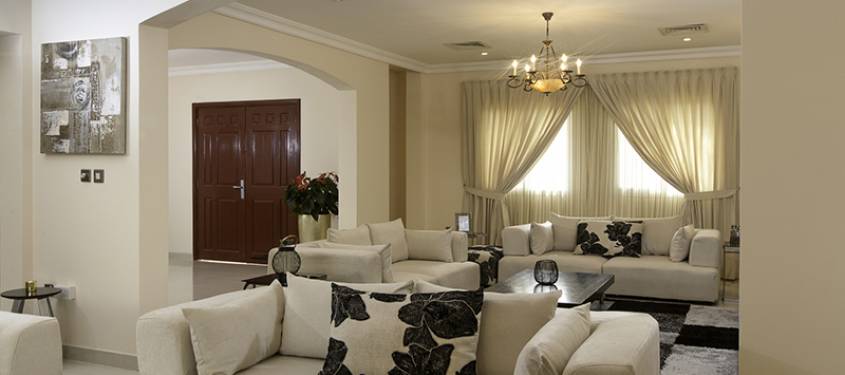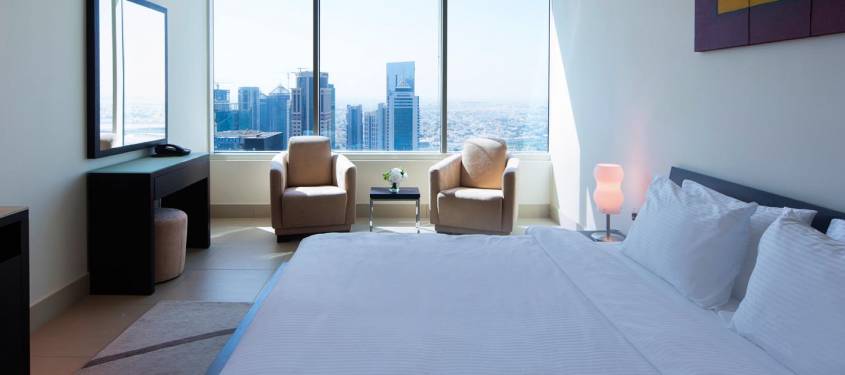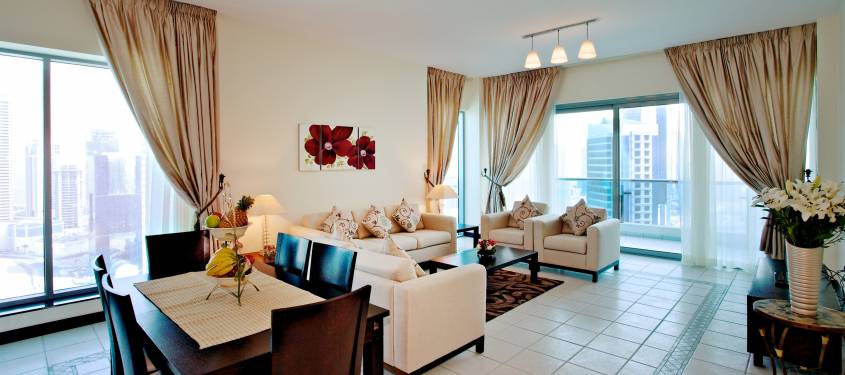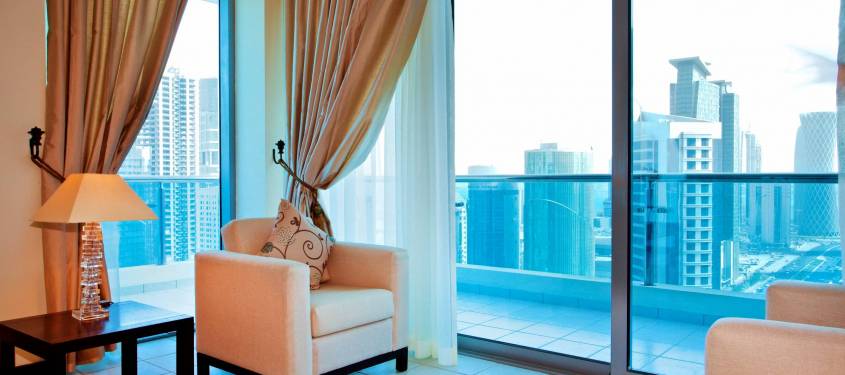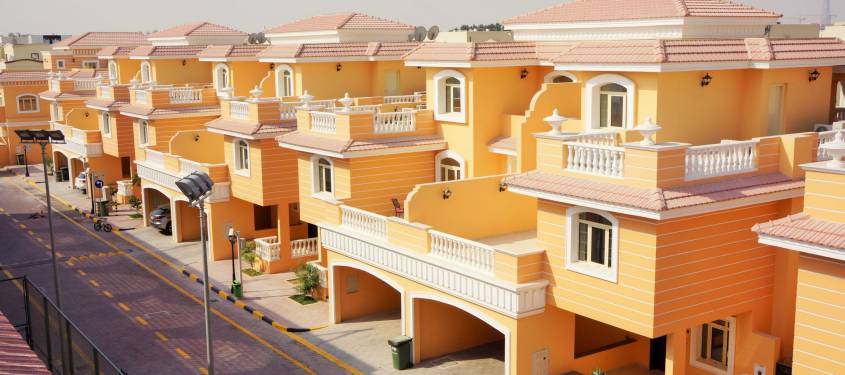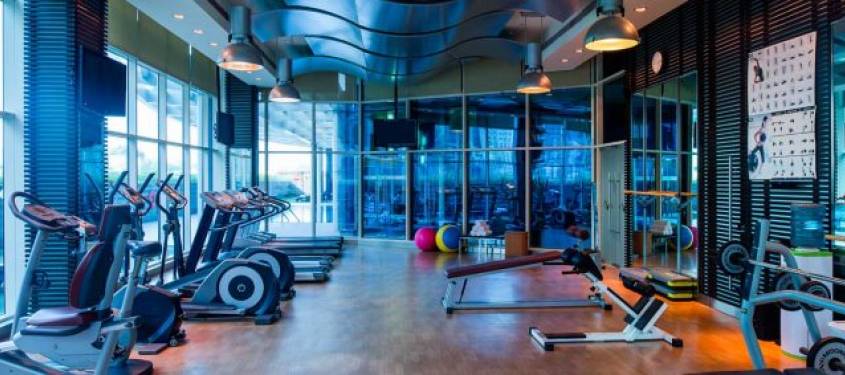 Georgetown has leased apartments and villas in various locations within Doha, Qatar. All compounds and towers are provided with 24 hour security services and include a clubhouse, a children's playground, exercise facilities, and a swimming pool. In addition, accommodations are fully furnished and maintained to ease employees' transition to their new homes.
All GU-Q units come with appliances such as a refrigerator, oven, dishwasher, microwave, iron, washing machine, and dryer. Bed linen, towels, crockery, cutlery, and cookware are also included. GU-Q provides and covers the cost of a telephone landline, high-speed wireless internet as well as water and electricity.
Please note: floor numbering in Qatar varies from floor numbering in the States. The ground floor is considered zero, the next floor, which we consider the second floor, is called the first floor, and so on.
Due to the frequency of live-in help in this region, villas often include a smaller room (usually with a bathroom) considered the "maid's quarters".
Cleaning, Moving, and Maid Services
Home Contents Insurance
Finance and FM are pleased to announce the launch of an insurance initiative with AXA. Most landlords provide insurance for your home but this only covers the building itself and the landlord's contents. If you want your belongings to be insured you will need to take out your own contents insurance. Finance and FIT have been able to negotiate a very favorable rate with AXA for Staff and Faculty to take advantage of 10% discount for GU-Q employees and students.
You will have to declare any items valued individually at greater than 10,000 QAR.
AXA also offers vehicle and travel insurance at a preferential rate for Georgetown Employees.For more information, cost, application forms, and coverage details please see the Facilities Website.
TV Options
GU-Q provides basic TV channels in all GU-Q units. Below are some of the TV options available for residents in Qatar at their own cost.
Other Documents
Housing Inventory Checklist
The below is a sample of what various compounds and towers provide in their inventory.