Georgetown University in Qatar's location in the heart of the Middle East allows the University to build on its 220-year tradition of developing women and men in service to humanity. The resources of Georgetown University coupled with those of the Qatar Foundation allow students and faculty to study, conduct research, and be a part of an educational enterprise that is uniquely positioned to shape international affairs in the century ahead. Meet some of our community members below in order to learn about the unique people and culture that make Georgetown's Qatar campus a compelling place to study and work.
Faculty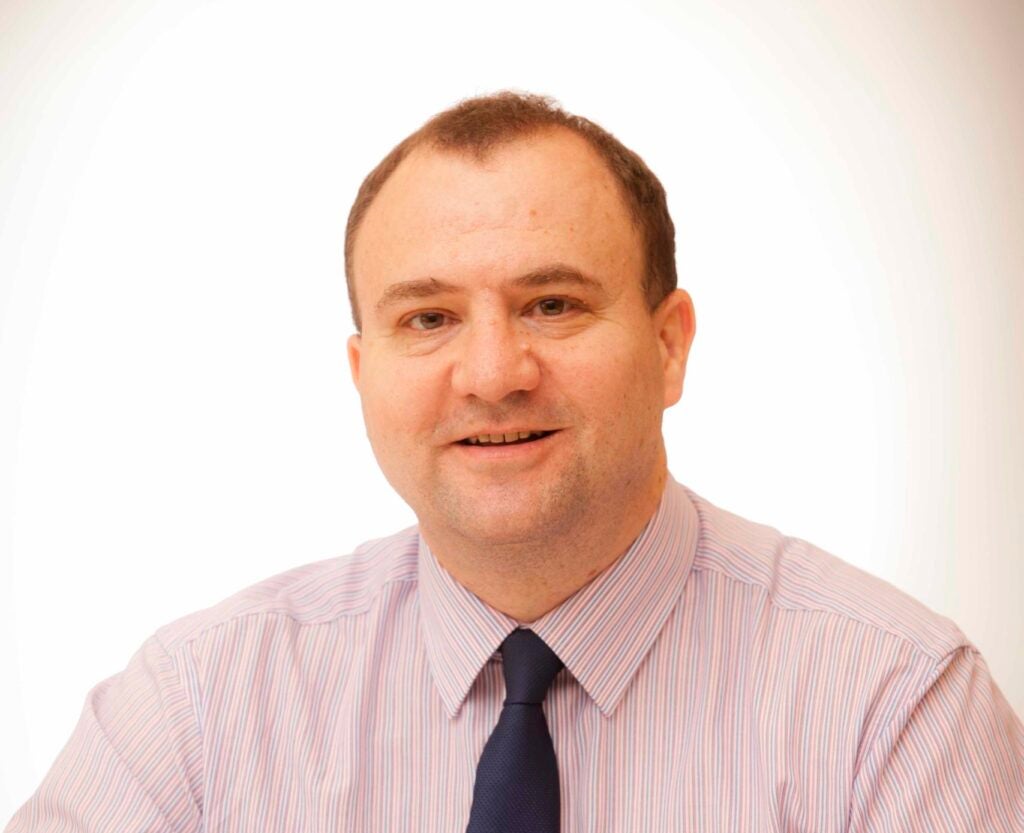 "I strive daily to ensure that my students get a highly dedicated, accessible, and inspiring teaching experience in every class session. I love working with a truly international student body that has pupils from every corner of the globe and I relish the opportunities in Qatar to work together with my students to explain and illuminate key contemporary issues and events by placing them in their proper context and by analyzing them in terms of their implications for present-day policymakers."
Dr. Rory David Miller, Faculty of Government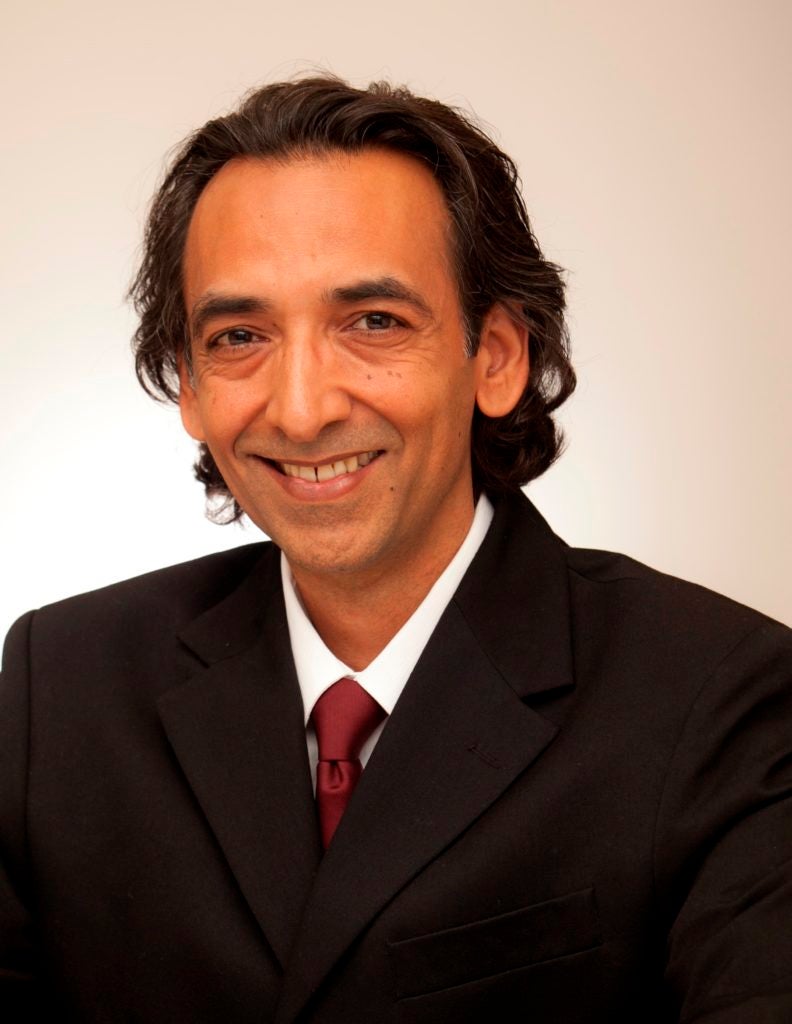 "In my classes I try to convey that the most important lesson that history has to offer is that all is not as it seems. The nations, civilizations, races and gender norms which we take for granted are, in fact, time and space bound. Such categories and more are the products of particular circumstances. They are not permanent divisions. They are constantly in revision. They have lifespans. They are, in many respects, illusions that cloak the social processes which historical awareness exposes; processes that reveal the contentedness of humanity underlying the divisions we temporarily construct."
Dr. Mohammed Reza Pirbhai, Associate Professor of History
"The small class size makes teaching in Qatar a good experience because students get the attention they deserve and discussions are both manageable and productive. The students come from all over the world and bring their rich and unique experiences into the classroom. Both the students and professors enjoy the excellent support they receive from the various departments on campus.  The library for example, works on an individual basis with each professor to ensure they have what they need to work efficiently in the course of a semester and that their students can access all the required materials to learn properly. In addition, the IT department is available for consultation even on the shortest of notices. These are but a few examples as everyone is involved in creating a good learning environment — and they do so most effectively."
Dr. Phoebe Musandu, Assistant Professor of History.
Staff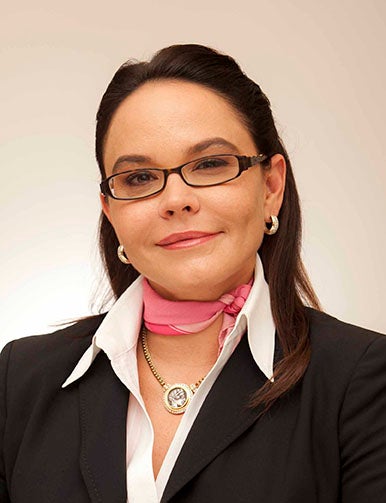 "I think that we are the sum of our experiences. Our students here in Doha are excited to learn and have new experiences. Whether it is experiential learning through the international crisis simulation in conjunction with GU's Institute for the Study of Diplomacy that I organize, or through the Women and Development course I teach, our small class sizes in Doha allow for a lot of interaction and reflection. Each student's questions and perspectives are addressed."
Christine Schiwietz  – Assistant Dean for Academic Affairs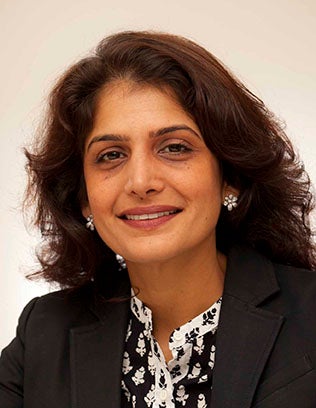 "In addition to the scholarly, research-focused environment that embodies Georgetown, our geographical location provides us with a critical asset for carrying out our research projects. We get to study the Gulf not from a remote distance but up close and personal. Our research benefits from an academic approach which is impacted by our interaction and engagement with the broader community, and with the network of regional scholars we engage with. Through our daily contacts with students, with nationals, and with the people who live and work here, we end up thinking about things in a unique sort of way."
Zahra Babar – Associate Director for Research at the Center for International and Regional Studies
Students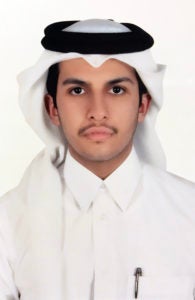 "My passion for politics led me to be part of the Georgetown community, which has helped me interact with people from completely different backgrounds and traditions, as well as being able to debate issues that the world is facing right now. Through the foundational courses that delve into history, economics, culture, and politics, I feel that I'm more capable of understanding the world around me. Georgetown has taught me to develop my personal viewpoint on the world and to accept others' perspectives as well. It has given me the confidence to express my thoughts without hesitation. I believe that Georgetown University is different from other universities because it does not only feed you information but it helps you mature as an individual. Georgetown helps you to develop your own ideas and allows you express them freely. Here at Georgetown, you can disagree with the professor and express your opinion without being afraid of any consequences."
Ibrahim Al-Mana (SFS '19) is a Qatari student who majored in International Politics at GU-Q. While a student he helped organize Qatar National Day celebrations for the Georgetown community and was involved with the annual student-run breast cancer awareness event.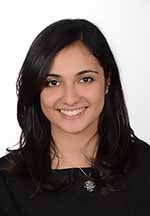 "Being at Georgetown is eye-opening, to say the least. I have learned to never take information at face value, but to critically evaluate the knowledge offered to me. Transparency is one of the most significant virtues I've learned to adopt as a Georgetown student, discussing political, social, and economic issues with as much honesty and personal conviction as possible. Georgetown has given me the opportunity to develop my individual outlook on the world around me and has provided me with the confidence to own my thoughts without fear of judgment. At any given point on campus, it is easy to see a group of diverse students with differing opinions chatting about important events around the globe, bringing to the table both intellect and a passion for knowledge that was bred by Georgetown faculty and staff."
Dana Qarout majored in Culture and Politics. Her student activities included being chairperson of the Honor Council, the founder of the Student-Student Dialogue club, member of the Middle East Studies Students Association (MESSA) executive committee for 2014-15, and leader of the Dabkeh Arab Folk Dance club.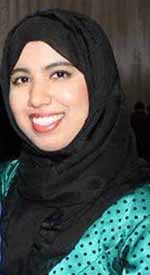 "Being a student at Georgetown constantly reminds me of how privileged I am to be at a university that is so diverse and accepting of different opinions. The coursework forces you to think about ideas, theories, and systems, giving you the ability to analyze and critique the status quo. Georgetown has infused me with confidence, reminding me that my opinion matters. It has introduced me to so many people from various backgrounds and religions, enabling me to become more worldly and accepting of different practices and perspectives. Additionally, Georgetown's varied courses and trips such as through the Zones of Conflict, Zones of Peace programs, have allowed me to identify my area of interest which includes education and women and children's rights, giving me an idea of what I would like to pursue in the future."
Tehreem Asghar (SFS'16) majored in Culture and Politics. She was born in Pakistan, raised in South Africa, lived in Saudi Arabia and went to university in Doha Tehreem participated actively in Georgetown's community, taking part in Student Government Association (SGA), Hoya English Language Program (HELP), Yearbook, Amal, Akhuwat-e-Awam and the Zones of Conflict, Zones of Peace program.