Georgetown Global Leadership Summer Program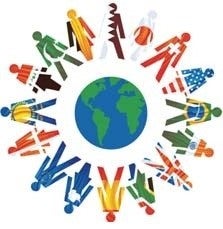 "Leaders are made, they are not born."

Vince Lombardi
GLOBAL LEADERSHIP SUMMER PROGRAM
Georgetown University in Qatar (GU-Q) is committed to impacting the lives of its students, as well as sharing its expertise and resources with the wider community in Qatar. The unprecedented COVID19 situation has encouraged us to provide even more support to high school students in Qatar. We are is proud to introduce an immersive two week summer program focusing on leadership skills open to all local students in Qatar from grades 9-12. Students will gain valuable experience developing and practicing academic and personal skills necessary for university-level success and beyond. Areas of focus include include:
Self-Awareness
Public Speaking and Presentation
Social Media Management
Time Management
Stress Management
Effective Communication
Jesuit Values & Traditions
The program will also feature simulation exercises such as debates, crisis management, MUN, and team building exercises. All sessions will be held by Georgetown students and staff.
Program Details
The program will run from June 14 – June 25, 2020.
This program is FREE of cost.
The program will feature two cohorts of 30 students each. Each cohort will have a three hour session daily (9am-12pm OR 1pm-4pm).
Kindly note that this is the program description for 2020. This program will NOT be run in 2021.
Please note that this summer program is NOT a replacement to our traditional GPS program. This new program is FREE of cost and has been introduced to expand our efforts in providing high school students with meaningful learning opportunities to create students that are lifelong learners. Students residing in Qatar are eligible to apply for both our summer programs.
​