Former GPS Students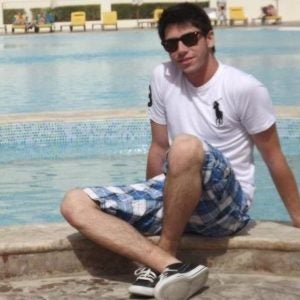 Kareem Malas — GPS Class of 2012 — Georgetown Class of 2017In the beginning I was skeptical about whether to go to GPS or not. I wasn't sure if I wanted to spend my summer at some college prep institution. But when I did, it turned out to be one of the most exciting experiences of my life. I never thought we would have that much fun and at the same time prepare ourselves for college. GPS really helped me realize what I wanted to do with my life, and where and how to apply for universities. Without it, my college preparations and applications would have been really difficult. Right now, I made it smoothly to Georgetown and am a proud Hoya thanks to GPS.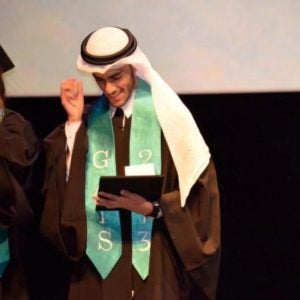 Fahad Al-Musalmani — GPS Class of 2012 — Georgetown Class of 2017
GPS, to me, has been the main reason why I have decided to join Georgetown. GPS was a mixture of education and entertainment! I got to learn some things that I never thought of, like international economics. Now I am a freshman who is aiming to study International Economics!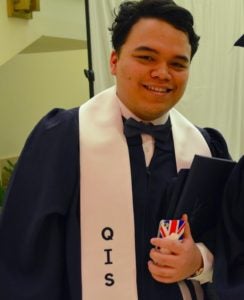 Afif Haitsam — GPS Class of 2012 — Georgetown Class of 2018
Personally, when it came to choosing the university I wanted to attend for the next four years, the deciding factor was whether or not the university was the right 'fit'. Having experienced college-life through GPS in 2012, I've come to realize what kind of environment and atmosphere is the right 'fit' for me. Even if Georgetown turns out to be not the right 'fit' for you, there's so much to be learned from attending this program. GPS definitely helped me transition from high school into university and I'm settling in pretty well – too well in fact I spend my weekends here!
Peer Tutors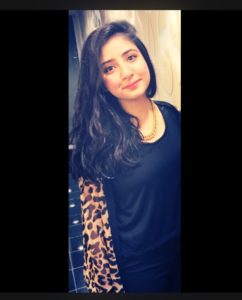 Rania Sohail–GPS Peer Tutor 2016 — Georgetown Class of 2017
Working as a GPS peer tutor was definitely a very enriching and refreshing experience. I really liked working as a team, assisting the instructors and getting to know the students on so many different levels. Being a peer tutor did not just help me develop a number of skill sets, it was also a great way of giving back to the community by leaving an impact on the students and acting as role models for aspiring and talented GPS participants. I would definitely recommend the position to others since being able to influence and guide students pave their way to university is a worthwhile experience to hold on to.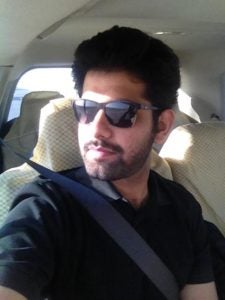 Saqib Rai– GPS Peer Tutor 2016 — Georgetown Class of 2018
Being a GPS peer-tutor really made me feel good about myself as when high-school students looked up to me as a role-model and as a guide, I felt valued and important. Georgetown's greatest strength lies in the way we support each other; we know a thing or two about cura personalis and non sibi and being a GPS peer-tutor and helping and guiding high-school students made me experience the notion of "women and men for others" in its truest sense.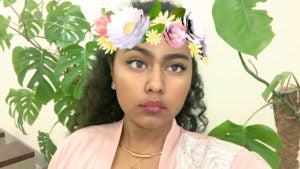 Nabilah Asarow — GPS Peer Tutor 2016 — Georgetown Class of 2019
There is nothing more satisfying to me than seeing people grow more confident and comfortable within themselves and what they have to offer. Through GPS I have had the opportunity to teach and interact with some of these highly motivated students, which in turn allowed me to reflect inwards. It was a great way for me to improve on my own character, mainly because there was a direct correlation between my actions and those of the students. I had to be a role model. It taught me mindfulness and discipline. These traits will surely aid me in my future endeavors.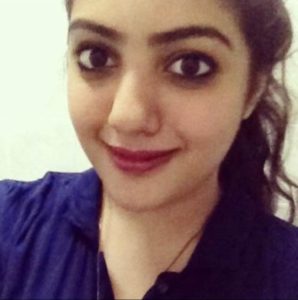 Arman Zabi — GPS Peer Tutor 2015 & 2016 — GPS Student 2013 — Georgetown Class of 2018
I was actually a GPS participant in 2013 and so, coming back as a peer tutor in 2015 was a great way for me to get to know the program more intimately. Working as a peer tutor was a great way to develop my interpersonal and leadership skills while still having fun. It was truly an enriching experience.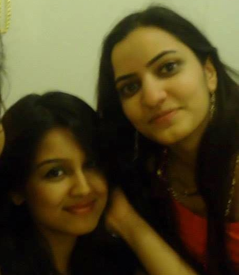 Eman Thowfeek — GPS Peer Tutor 2013 — Georgetown Class Of 2016
Being a peer tutor during GPS 2013, was a truly unique experience. Being the person that high school students would look to as a guide, I realized how much I had grown during my freshman year.
Deena Newaz — GPS Peer Tutor 2013 — Georgetown Class Of 2016
Over the course of the GPS program, 2013, I had the opportunity to meet incredibly motivated students and it gave me the privilege to play a small part in their road to college. The experience allowed me to reflect on my own journey from a nervous high school student preparing for college to a peer tutor.
Instructors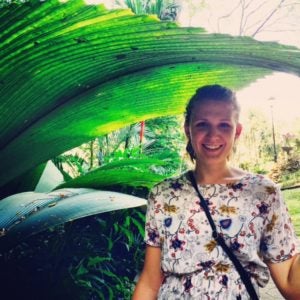 Rebecca Barr — GPS Hoya Math Instructor 2015 — Georgetown University Class of 2014 — Student Development Officer, Georgetown University Office of Student Life
Is math really important in the real world?" This is a question often posed to math instructors across the globe, and it is an assumption I sought to challenge while working with a fantastic bunch of high school students in the Hoya Math Class during the summer of 2015. During our class, students learned how to sharpen their basic math skills (including arithmetic, fractions and decimals, ratios and percentages, and basic algebra) while applying them to real-life problems related to international relations and economics. The students were hard workers who worked individually and in groups to examine a variety different issues from a mathematical perspective. I enjoyed the students' dedication, thoughtfulness, and creativity, and it was a joy to see the moments when the students were able to connect what they thought was just a theoretical skill to a real-world problem.
Indee Thotawattage — GPS Hoya English Instructor 2015 — Georgetown University Class of 2014 — Student Development Officer, Georgetown University Office of Student Life
GPS allowed me the opportunity to work with a group of highly motivated high school students, helping them improve their English skills and prepare for college. The creativity, passion and enthusiasm shown by these students motivated me to become a better educator, and to look at dynamic ways in which to impart knowledge that would lend to a meaningful learning experience. My students worked hard on writing exercises, reading worksheets and poetry analyses. They also became skilled orators, improved on their presentation skills, and became more confident and articulate about their higher education aspirations.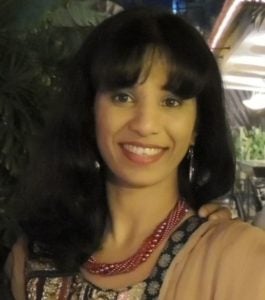 Samreen Khan — GPS Saxa Math Instructor 2013 — Economics Support Coordinator, Georgetown University Office Of Academic Services
Economics is a social science. We use economics in our daily lives for example savings made to buy a car, and deciding what to buy now or later. Yet, students are unaware of the subject itself. The Georgetown Pre-College Summer program (GPS) is an opportunity for students to learn about the subject, meet new people who are in same boat as themselves and learn about university life. But learning is not only about getting acquainted with university life. It is also about building up on old skills and learning new study skills which lies at the core of GPS Program. As an instructor of both lower and advanced Economics Math, my objective is not only to help students in developing their math skills, but also, introduce Economics and its links to our daily lives. In the intensive three weeks, students undergo surprise quizzes, do homework both in Math and English, prepare for SAT, prepare and do presentations in groups, do research, interact with existing Georgetown students and share experiences, take part in extra circular activities and sit a final exam that tests them on their learning. When students acknowledge how much they have learned in Math, English, how the program has helped them in developing their skills, I know my job is done.In the end, students are not only well prepared for university life with a set of study skills, but are also, well informed about the subject they would like to pursue in life.In the words of one former Georgetown GPS student "I came alone in the program. I ended up with a second family that experienced all the ups and downs together during the program and understood the true meaning of the Georgetown's Jesuit values. This is a memory I will never forget."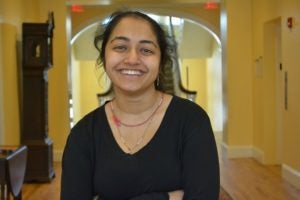 Kim Fernandes — GPS Hoya Math Instructor 2013 — Georgetown University Class of 2011 — Masters of Education at Harvard UniversityGPS provided with me with the opportunity to gain valuable experience in understanding what might be most relevant to students applying to university, and to think about how to best deliver this information to them. I taught a combination of math and economics, and I was always comparing what I was about to teach to what I had learnt myself as a freshman, thinking constantly about what might be useful and what I wasn't entirely required to teach. I really enjoyed being able to teach because my students were extremely diligent and hardworking, and it was great to see how much effort they put into preparing for college.