The Georgetown Admissions Ambassador Program (GAAP) is a student-run program designed to celebrate your achievements as newly admitted students. This is our opportunity to welcome you to the Georgetown family and to answer any questions you may have about your transition to Georgetown! Scroll down for more information: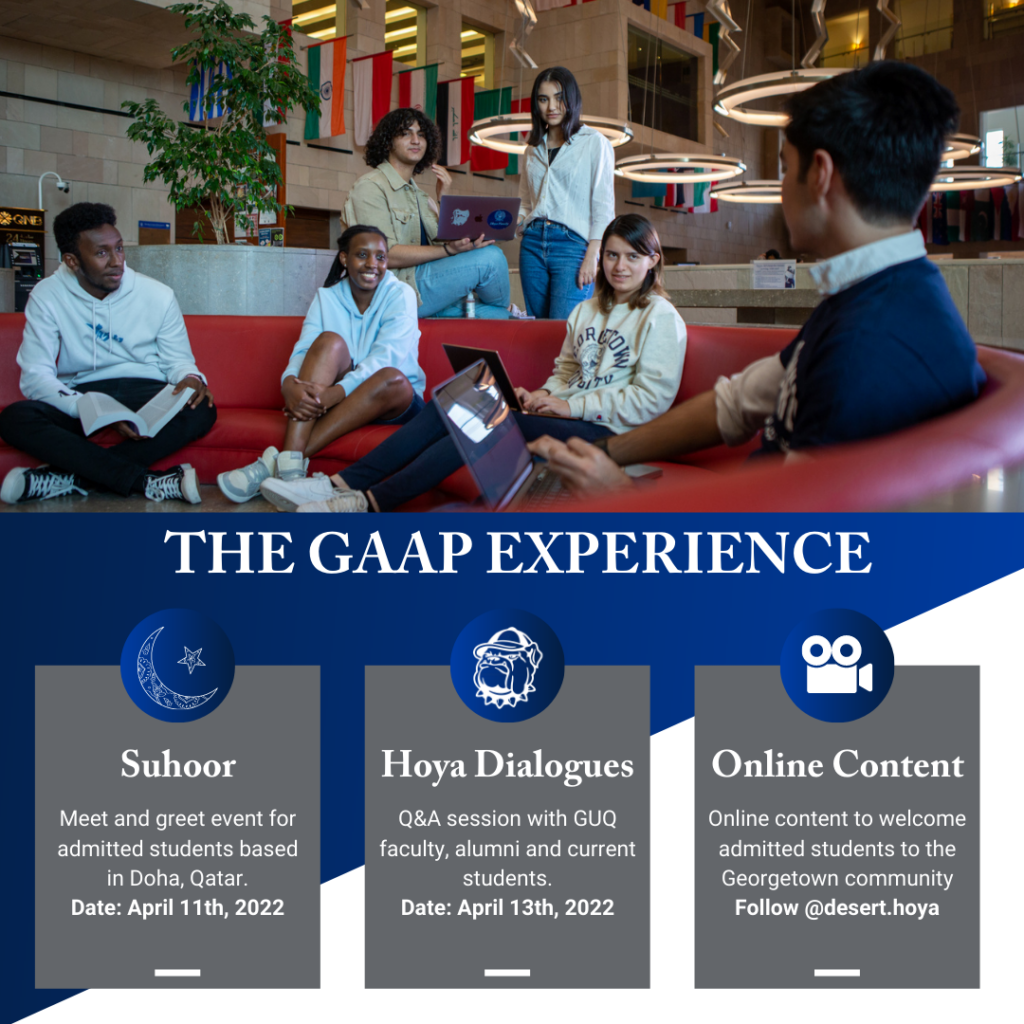 Meet & Greet Suhour
Please join us for a Ramadan Suhour on the 11th of April to celebrate your admission to Georgetown University in Qatar! Discover our beautiful campus, while meeting current GU-Q students and faculty. RSVP is required, register here.
Please note this event is open to students based in Doha, Qatar and a green Ehteraz with a golden frame is required upon entry to the building. We are unable to sponsor or arrange for travel for students outside of Qatar, however, if you are interested in joining please email us on sfsqadmissions@georgetown.edu.
Hoya Dialogue
Our annual Hoya Dialogues series invites admitted students for a conversation with GUQ faculty, alumni and current students. Join us for a special edition Hoya Dialogue online on the 13th of April. Please note this event is open to all admitted students and you can register here.
Online Content
Our students have prepared exciting, educational and inspiring content for you to celebrate your acceptance. Follow the Desert Hoya Instagram page for 25 questions with Georgetown students, celebratory playlists and letters from Georgetown alumni!