Alumni Spotlight: Al Jazi Hasan
Al Jazi Hasan, Class of 2010, CULP
Associate Expert at Arab Desk – Sector for External & Public Information, UNESCO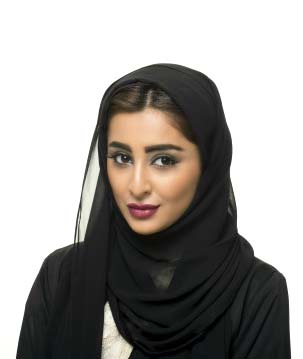 Why did you choose Georgetown University in Qatar?
When it was time for me to choose a university, I did not want to leave my hometown as I had my family and friends, whom I consider my extended family, right over here. I had even applied to Boston University and secured admission there, but then I heard about Georgetown University in Qatar. I was very excited to learn that one of the top-ranked universities in the world was right here in Qatar and that I could receive an education of such quality in my home country.
How did Georgetown influence your career path?
At Georgetown, so much of the education happens outside the classroom. It is about debating your ideas and thinking out of the box. I watched many of my classmates transform from being very quiet to being confident and vocal in discussions on important matters. The ability to articulate and discuss ideas is very important in my job where I interact with many different people. Georgetown University has definitely influenced us for the better.
What has been the most rewarding moment in your career?
Working on the Educate A Child program. This is one of the most successful programs of the Education Above All organization and has a target of enrolling 10 million kids in schools by 2016.
Everyday more children are in school because of me, and that is a great feeling. Being able to witness this work firsthand is so touching. I firmly believe that education is a backbone for everything, and providing that to these children is truly rewarding for me.
What is the best career advice you received?
The best career advice that I have received is that you should do what you love. You won't be able to wake up in the morning unless you love what you do and feel that you are working towards a larger goal.
What advice would you offer to first-year Hoyas?
Make sure you enjoy the university experience. Appreciate university life and the education that you are receiving at Georgetown. These days will be some of the best days of your life.