Alumni Spotlight: Dana Al Kahlout
Dana Al Kahlout, Class of 2009, IPOL
Senior Program Specialist, Doha International Family Institute (DIFI)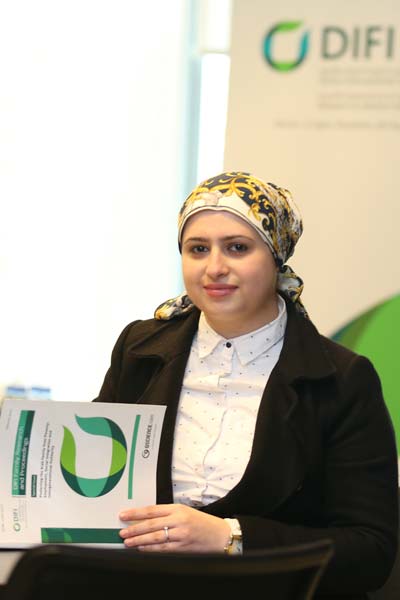 Why did you choose Georgetown University in Qatar?
I chose Georgetown University for its unique values that provided a wholesome education and a chance to express oneself openly and freely. My most memorable experience was the vibrant interaction between the students and the professors; they were willing to listen and engage in our ongoing philosophies on nationalities, identities, religion, politics etc. There was never a dull moment!
What is the best career advice you received?
Do not be afraid to leave your comfort zone; you might find that you excel at something else.
What advice would you offer to first-year Hoyas?
Get involved in extracurricular activities at SFSQ; these are the really the best years of your life, enjoy them! But also, the experience you gain and the person you develop will define parts of who you are and you will find many of these experiences very useful as your life begins to unfold.
How did Georgetown influence your career path?
As a student at Georgetown, I learnt to always speak up, specifically, upon completion of my research in order to strengthen my argument; this has definitely influenced my career path in a positive manner.
What skills are needed in the current work environment and what prepared you the most for your career?
As part of our studies at SFSQ, we had to read a lot; and I am thankful for that, because I am constantly expected to read and research and stay up to date on the latest topics and issues.