Alumni Spotlight: Dana Al-Semaiti
Dana Ali Al-Semaiti, Class of 2011, CULP
Internal Communication Analyst, Qatar Shell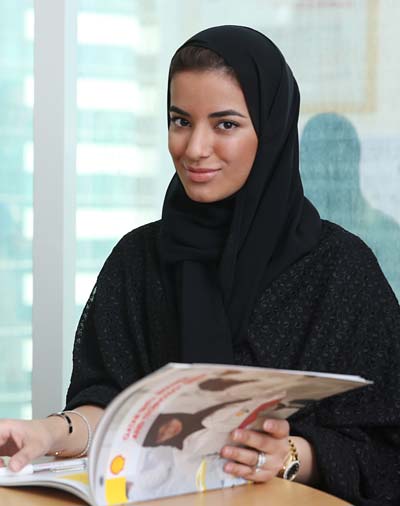 What was your most memorable experience during your time at Georgetown?
My most unforgettable experience at Georgetown was when I travelled to Cyprus as part of the Zones of Conflict, Zones of Peace program and got the chance to learn about a conflict and interact with the community on the spot. It was an eye opener for me. It was both an educational and an emotional journey. It was a great experience that taught me how to see the world differently.
Give us a sense of the type of work you typically do during the course of day.
The focus of my role is connecting the business at Pearl GTL to Doha. A major part of my job is working through different communication tools to communicate internally on behalf of the organization. Through doing that I get to work with the leadership team locally and globally to understand their vision and what they hope to achieve and how we make that vision a reality.
How did Georgetown influence your career path?
Georgetown helped me expand my comfort zone and encouraged me to take a risk in trying new things and accepting life challenges either now at work or academically when I was a student. I became less shy and more confident with what I have and what I can offer.
What has been the most rewarding moment of your career so far?
Being able to give back to the community and especially to the younger generation has been especially rewarding. In the corporate world, you can easily get lost in the everyday work. Working on projects with students and the younger community helps you transfer knowledge, but has also helped me to stop and reflect on the community around me.
What challenges have you faced?
One of the challenges has been balancing a technical and non-technical mind-set when working with engineers and technologists at the plant. What I have learned, though, is that it is your unique analytical non-technical skills that set you apart from the group and help you achieve.