Alumni Spotlight: Dana Qarout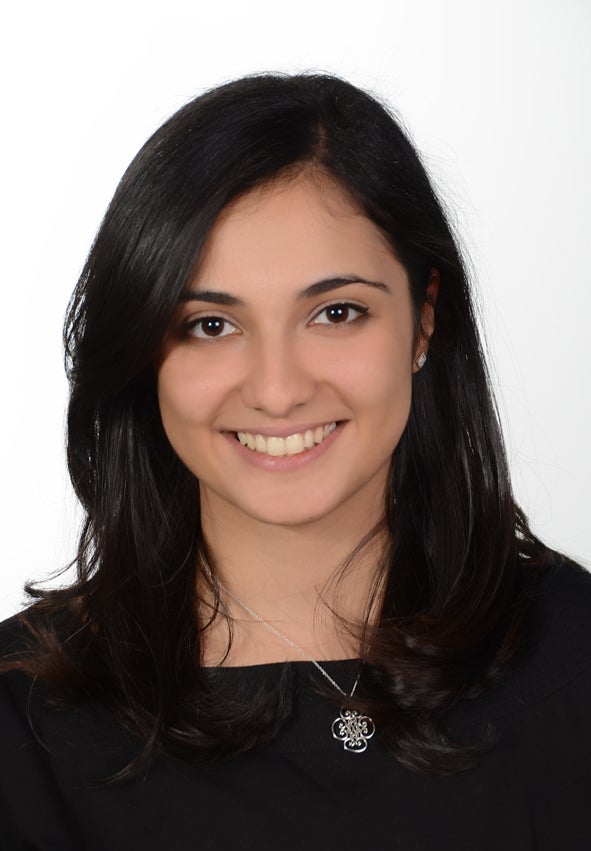 What are you doing now?
I am working in Amman, Jordan as a research and program development coordinator at the Queen Rania Foundation for Education and Development (QRF) .
How long did it take you to find your first job?
I was hired within three months of graduating. I had started applying two months after graduating, so it technically took one month to find a job. My first job is my current one in Amman at QRF.
Looking back, what were some of your "takeaways" from your GU-Q experience?
Some of the best experiences at GU-Q that prepared me for the professional world included writing my honors thesis (which equipped me with high quality analytical, research, and writing skills) and participating in extracurricular activities. GU-Q gave us the opportunities to be leaders in clubs, providing us with various experiences in managing people, coordinating with other departments/clubs, planning events, and implementing programs.
What advice would you give to current undergraduates who may want to follow in your footsteps?
Do not bury your heads in books all the time. Participate in extracurricular activities. Interpersonal and leadership skills are just as (if not more) important than academic achievement. Knowing how to navigate office politics, make executive decisions, and reflect leadership in your work place will stem from your experience as club leaders and active members of the GU-Q community.
What are some of your proudest achievements so far? Future plans?
I provided support to the development of the National Strategy for Human Resource Development 2016-2025 in Jordan, contributing through research and technical support. I plan to pursue graduate studies in Development and Public Policy.