Alumni Spotlight: Eman Zabi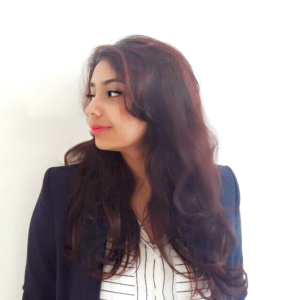 What are you doing now?
Towards the end of 2016, I launched a writing and editorial service called The Scribesmith. It provides B2B/tech businesses, ESL speakers, authors and just about anyone looking to polish up their copy, strengthen their online presence and attract more customers with powerful, lead-generating writing and crisp copy. I'm thrilled with how well it's doing, I never thought I'd end up doing something like this. Here's a link to it in case anyone would like to check it out: www.thescribesmith.com
How long did it take you to find your first job?
Well, I interviewed for loads of jobs, but nothing really clicked. I spent a few months alternating between wallowing about not having a job, and working on my travel blog. As my blog grew in popularity, I started writing for The Huffington Post. I then started proofreading and copyediting for a few small businesses for free. One fine day I realized that I ought to be charging people, and that's how The Scribesmith was born! I started working the connections I'd made as a travel blogger, and landed my first client within two days of launching my website!
Looking back, what were some of your "takeaways" from your GU-Q experience?
Knowledge aside, I think Georgetown's Jesuit values, particularly Men and Women for Others, really shaped the way I see the world. One of my long-term goals is to find a sustainable way to give back to the community in a way that involves more than just donating money.
What advice would you give to current undergraduates who may want to follow in your footsteps?
Don't feel like you have to be an economist, a researcher, or even go to grad school just because everyone else's doing it. Use your time at Georgetown to figure out what you're passionate about and go for it, and don't let the naysayers stop you!
What are some of your proudest achievements so far? Future plans?
My proudest achievement so far is still summiting Mount Kilimanjaro. It was one of the hardest things I've ever done, and it's something I always go back to whenever I'm feeling low. Future plans? Well, for now I'm hoping to go to grad school to study journalism, and keep The Scribesmith running side-by-side.