Alumni Spotlight: Safa Arshad
Safa Arshad, Class of 2012, CULP
Exhibition Coordinator, Northwestern University in Qatar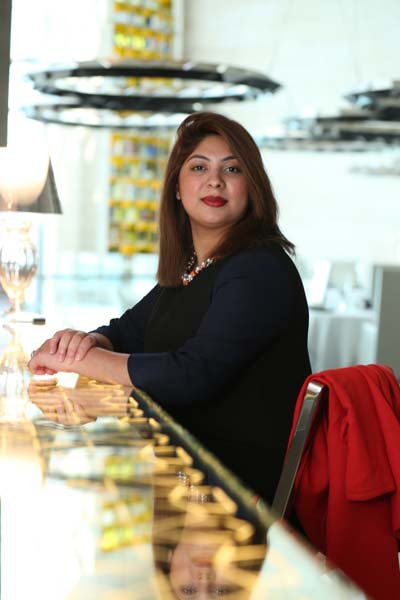 Why did you choose Georgetown University in Qatar?
As an expat child, born and brought up in the Middle East, I wanted to pick a place that would allow me to stay close to my family but at the same time give me access to a vast spectrum of subjects. The Georgetown curriculum and the out-of-class student engagement opportunities at that time was a package that I felt I was lucky to have stumbled across.
How did Georgetown influence your career path?
The Georgetown ethos has induced me with a strong passion for working towards being a just and honest citizen of the universal society; conscious of the plight of other marginalized individuals/ sections of the society, in an attempt to truly mold my life after the glorious principle, "men and women in the service of others". I strive even in my work environment to produce opportunities' for underprivileged segments of the local social fabric (migrant labor), so that they may be able to benefit from and enjoy the wide spectrum of educational programming available at the museum.
What skills are needed in the current work environment and what prepared you the most for your career?
Now I have fully grasped why Georgetown has an extensive core curricula. Having the ability to talk about Nietzsche, Freud or Michel Foucault's discursive formations, utilitarianism, or understanding different notions of gender dynamics under various contexts are all worthwhile skills. Public speaking and presentation skills are crucial to triumphantly accomplishing your designated tasks daily. Rarely in any organization will you not be required to effectively communicate your ideas and be able to skillfully propel your point of view forward. The intensive reading and writing skills that I was able to hone during my Georgetown days has indeed helped me come a long way.