Other
Tutor Training Now Recognized by the College Reading & Learning Association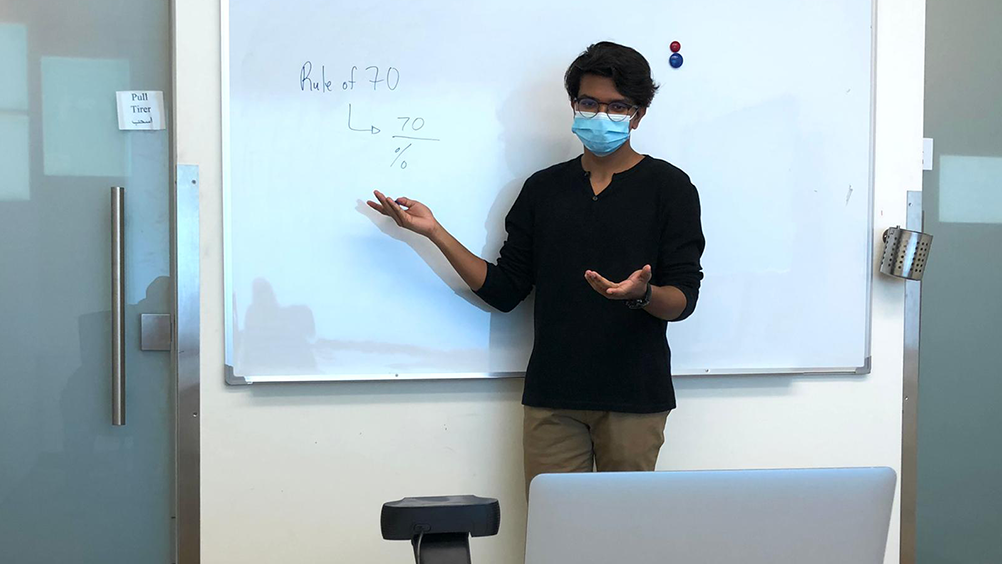 Georgetown University in Qatar (GU-Q) has earned College Reading & Learning Association's (CRLA) International Tutor Training Program Certification (ITTPC), setting a new standard of academic support at the QF partner university and granting GU-Q the authority to offer students professional credentials they take with them after graduation.
CRLA, which serves as an international benchmark and standard for excellent tutor training programs, grants 3 levels of certification. Operating out of the university's Office of Academic Services (OAS), GU-Q's tutor training program can now offer CRLA's level 1 certification to students once they complete the professional development program and complete 25 or more hours of tutoring services.
Anne Nebel, Associate Dean for Teaching, Learning and Assessment at GU-Q, said: "Targeting CRLA certification was an opportunity for the OAS team to thoroughly assess our tutor training program and enrich it in ways that meet international standards. This demonstrates our commitment to excellence in both the process of developing our student tutors and the product of delivering high quality tutoring and academic support for all our students."
For the past three years, Associate Director of Academic Services Laura Hiatt has been leading a rigorous effort to expand GU-Q's tutoring program to align with CRLA's international standards and offer high level student support in accordance with Georgetown's values of academic excellence and service to others.
Peer tutors and undergraduate teaching assistants complete academic training that includes tutoring pedagogy, cultural awareness, communication and conflict management, academic integrity, and awareness of learning differences.
"University studies are challenging, which is why we have a robust academic support program to make sure every student has the resources they need to succeed academically," said Hiatt.
The training program gives tutors the knowledge and skills to help their peers improve academically and now a professional certification attests to this. "We have a number of student tutors and undergraduate teaching assistants who go on to become Teaching Assistants in graduate school or to work for Teach for Qatar, and it is absolutely beneficial for their future careers to have working knowledge of teaching practices as well as this professional credential," said Hiatt. Last year alone, the program offered over 1,400 appointments to undergraduate learners.
"Tutors who have finished the training and have already conducted 25 hours or more of tutoring will now be awarded level 1 certification," explained Hiatt, noting that plans are in place to expand to levels 2 and 3 in the future. OAS provides tutoring in Arabic, French, economics, writing across the curriculum, and for select courses including Map of the Modern World, Calculus and Quantitative Methods for International Politics. GU-Q's student academic support team in OAS have played an active role in Qatar's higher education community through their involvement in the co-founding of the Doha Writing Center Network (DWCN) and the recent convening of the first Student Learning Support Symposium held in 2020 with Qatar University. Both DWCN and the Symposium provide a valuable forum for networking and sharing ideas, research, and professional practice around support for academic excellence in Qatar, contributing to the success of students in Education City and beyond.