Georgetown University in Qatar is part of a dynamic city with many interesting things to see and experience. Part of the university experience is going out and exploring your world, so grab your friends for a day out in the city! Here are some of Doha's top destinations:
Katara Cultural Village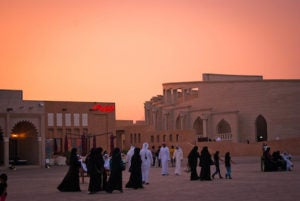 A mini art city completed with winding streets, cafes, art galleries, an outdoor Amphitheatre, top-class restaurants, and a public beach with water sports, Katara Cultural Village is a must-see whether you have just come to Doha or lived here all your life.
Souq Waqif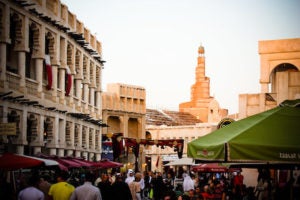 Have you ever wondered what a traditional Gulf-style bazaar looks like? Well, look no further. Whether you are looking for handicrafts, rugs, spices, pets, or a memorable evening out, with its labyrinth of shops filled with traditional goods and spices, Souq Waqif will take you back in time and give you an experience you won't forget.
The Pearl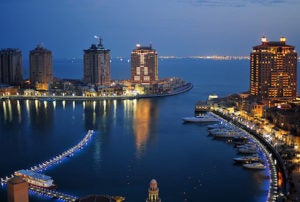 Enjoy a scenic walk along the harbor with its shiny boats in Porto Arabia, sit down for a delicious meal at one of the many restaurants in Medina Centrale, shop at the boutiques and take in the eclectic ambiance of this man-made island. You can check out Qatar's very little own Venice in Qanat Qaurtier. The Pearl is always a good spot to relax with friends.
Museum of Islamic Art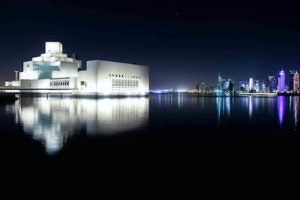 Set in an Iconic building on the water, this museum takes you through centuries of Islamic history displaying unique Islamic art from all over the world. Centuries of Islamic Art are displayed in this museum. Admission to the permanent gallery is free, but some of the temporary shows might charge a small fee. While you are there take a stroll in the Museum park filled with kite flying families, rent a bike, or take a paddle boat ride.
The Corniche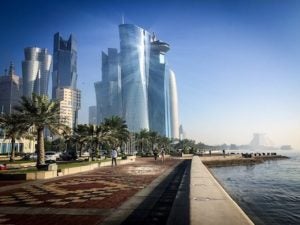 Offering a spectacular view of the Doha skyline, the Corniche is a seven-kilometer-long waterfront esplanade that stretches the entire length of Doha Bay. Get some exercise, or hop in one of the many traditional wooden dhows decked in bright lights and blasting traditional music, which will offer you a short ride for a small fee.
Msheireb Downtown Doha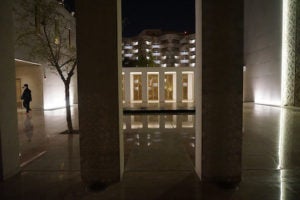 Msheireb Downtown Doha is the world's first sustainable downtown project, reviving the old traditional district of Doha with modern Qatari inspired architecture. Take the Doha Metro to Msheireb Metro Station and check out one of the world's biggest metro stations and the largest metro station in Qatar. Stroll around the beautiful streets of Msheireb Downtown, take in the lights of the beautiful modern buildings, and maybe even have a quick coffee, a light meal or an extravagant gourmet dinner with family and friends.
Qatar National Museum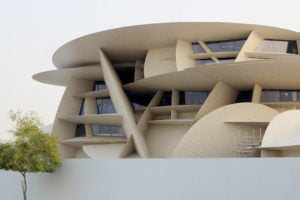 Want to learn more about Qatar's rich history? Qatar National Museum is the place to go! Take the journey through a series of unique environments that each will tell you part of Qatar's story. You can also take a closer look at the architectural masterpiece that is inspired by the desert rose. Indulge in Qatar's history and culture by checking out the different galleries located inside the museum.
Al Bidaa Park & Aspire Park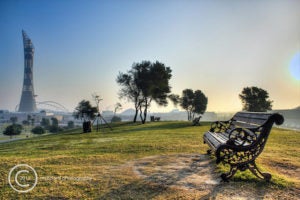 Want to take a relaxing stroll or bike and enjoy some greenery? Qatar offers many parks, the two most popular are Al Bidaa Park and Aspire Park. Al Bidaa park is also a pet-friendly park where you can enjoy calm walks with your pet. For Al Aspire, you can enjoy picnic with your friends and family or have lunch in the restaurants located around the park.
Qatar National Library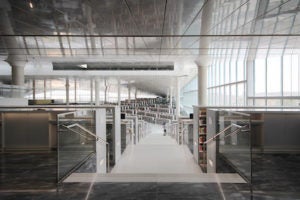 During your stay in Doha, why not check out GU-Q's next-door neighbor Qatar National Library (QNL)? QNL is the largest library in Qatar, it has hundreds of thousands of resources for educational and leisure purposes. Pass by the library, grab a book, sit and read in one of the many reading spaces QNL has to offer. You do not have to read when visiting QNL, you can simply visit to admire the unique modern architecture of the building!
Al Shahaniya Racetrack
Ever wondered what a traditional camel race looks like? Well here's your chance to find out! The Al Shahaniya Racetrack offers patrons an opportunity to immerse themselves in the age-old tradition of camel-racing.
BOUNCE Doha
Located inside Tawar Mall, BOUNCE Doha is an extensive array of trampolines that allows you to have fun with friends or alone. Plus, it's an amazing workout!
Megapolis Entertainment Center
From high-end arcade games to bowling to a mini golfing course, Megapolis has anything you can imagine! With food outlets located within walking distance and their very own retail store, Megapolis is one place in Doha not to miss.