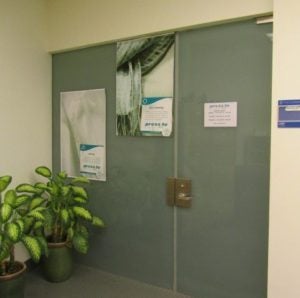 COVID-19 Update: In-House Laundry and Dry Cleaning services are no longer being offered for the time being and until further notice.
Georgetown University in Qatar is glad to team with Pressto to provide laundry and dry cleaning services.
The laundry shop is located inside the mailroom on the lower ground floor.
The shop is open from 10:00 a.m. until 11:00 a.m. Sunday/Tuesday/Thursday.
Clothes are ready 48 hours after they are dropped off.
Payment can be made with cash only.