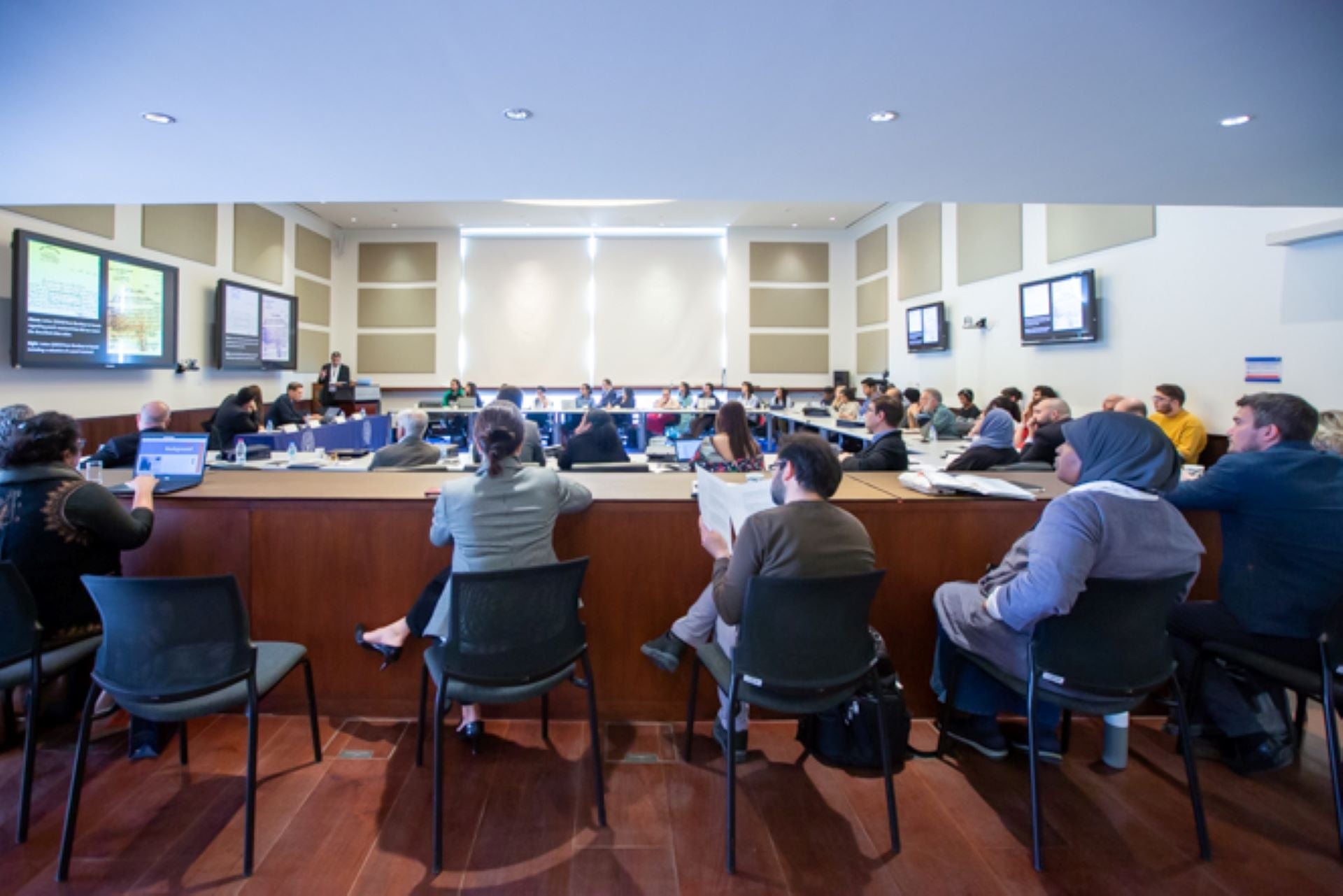 As a hub of community dialogue, we offer a range of events which engage leaders, policy makers, intellectuals, and community members in constructive conversation around current events and global challenges. We invite you to learn more about our events, and to join our mailing list to become part of our vibrant community engaged in dialogue shaping the local and global communities.
The COVID-19 Pandemic: Governance in a Time of Pandemic, A Global View
"Governance in a Time of Pandemic: A Global View" addresses global governance as well as national policy responses to the COVID-19 pandemic.  The panel discusses the types of global pressures that influence national policies, their effect on global policy, as well as the governance of the policy at the national and local levels. 
Panelists: 
Amanda Garrett, Professor of Political Science
Maurice Jackson, Professor in the History Department and the African American Studies Program at Georgetown
Anatol Lieven, Professor of Government
Clyde Wilcox, Professor of Government
Past Events
Black Beyond Bilal RA: The Multicolored Nature of Islamic Seerah
Brought to you by the Georgetown University in Qatar's Muslim Student's Association.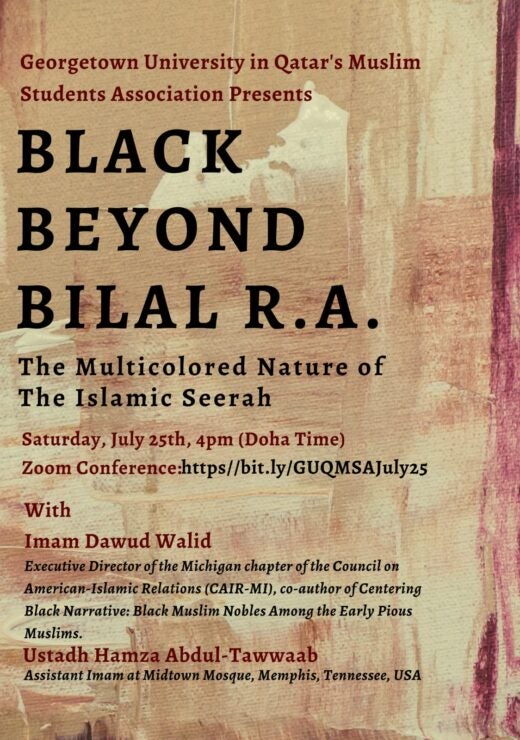 Dealing with COVID-19 in Qatar; A Panel Discussion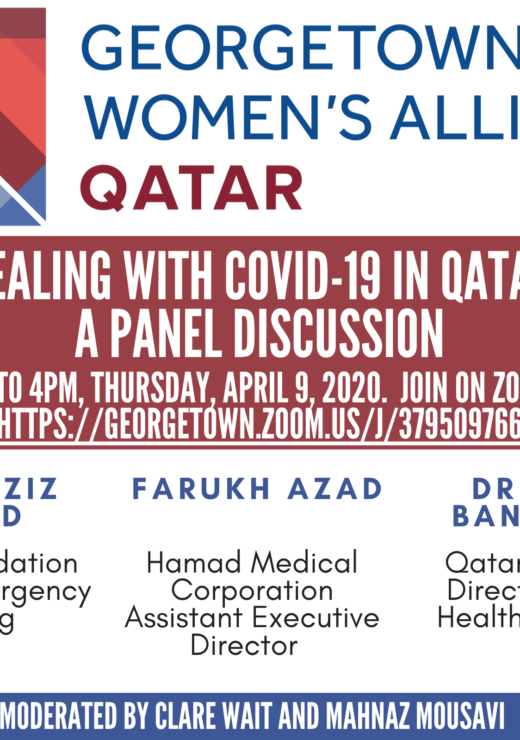 Indian Ocean Humanities: Current State, Future Directions
A live webinar discussion by the Indian Ocean Working Group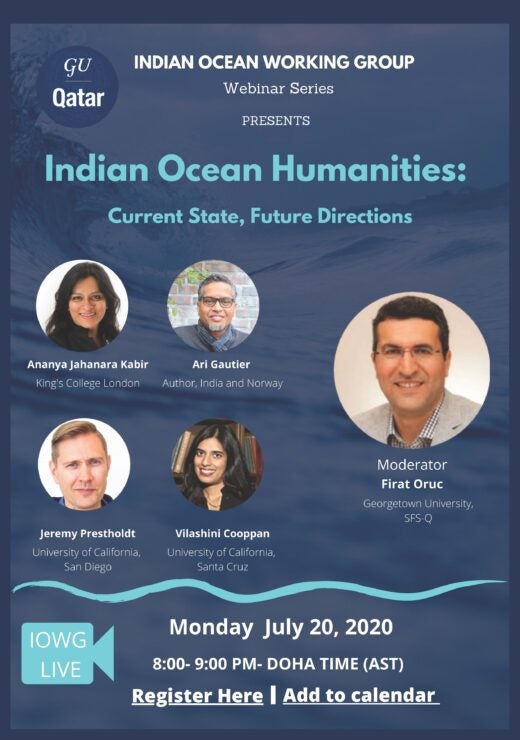 Reel Pleasures
Real Pleasures is enriched by the cinematic social history of Tanzania. It embeds the realism of African movie houses by disclosing the creativity of the locals and their ways towards amending global media and covering varying genres of cinematography.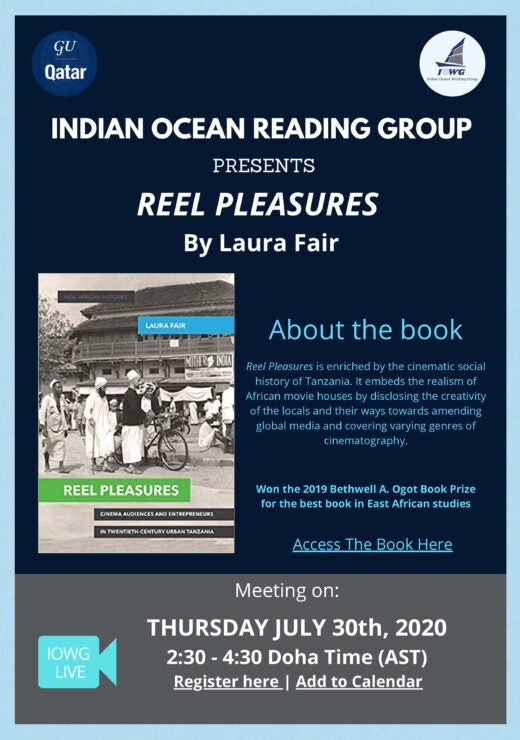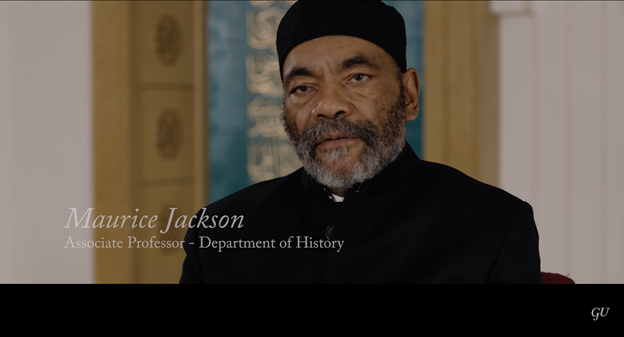 Professor Maurice Jackson, who regularly serves as a visiting scholar at GU-Q, played a key role in the March 18 ceremony dedicating the first mosque to open at Georgetown University…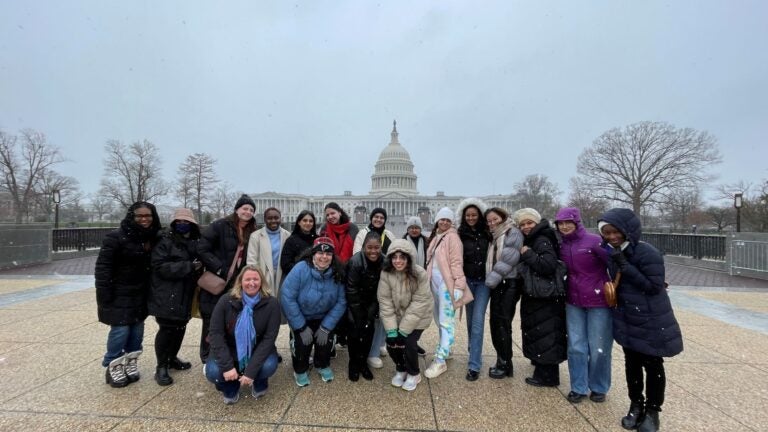 As the world celebrates and recognizes the vital role that women have played throughout history this month, students at GU-Q were inspired to become future changemakers themselves through a week-long…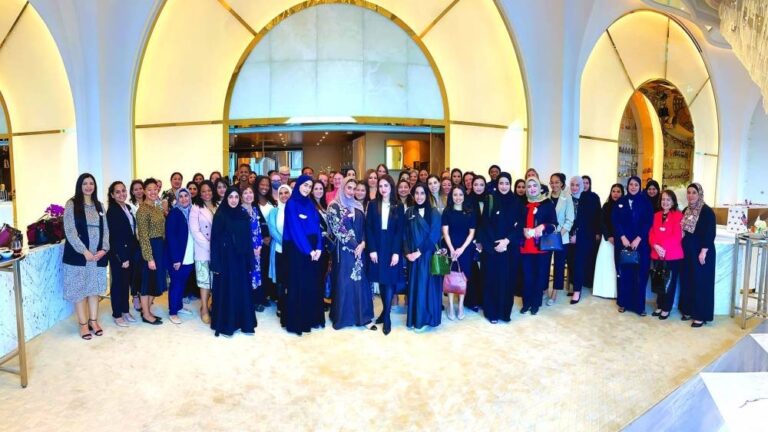 Source: Gulf Times, March 21, 2023 A number of diplomatic missions in Qatar welcomed female students from the Georgetown University in Qatar (GU-Q) to the "Diplomat for a Day" experience…
Regional Concerns During the COVID-19 Pandemic Recovery
"Regional concerns during the COVID-19 pandemic recovery" investigates the types of global pressures that influence regional responses and how that sets the Gulf and the Middle East and North Africa nations on a path to pandemic recovery.
Panelists: 
Rogaia Abusharaf, Professor of Anthropology
Alexis Antoniades, Professor and Director of International Economics
Rory Miller, Professor of Government
Gerd Nonneman, Professor of International Relations and Gulf studies
The COVID-19 Pandemic: Historical and Cultural Perspectives
"The Covid-19 Pandemic: Historical and Cultural Perspectives," the first panel in the series, explores historical examples of events, rulings, and laws that have bearing on today's pandemic, drawing from the Islamic legal tradition, political and legal history, and perennial ethical issues that the pandemic invokes.
Panelists: 
Reza Pirbhai, Professor of History
Amira Sonbol, Professor of History
Edward Kolla, Professor of History
Ayman Shabana, Professor of Theology
In Conversation with H.E. Dr. Khalid bin Mohamed Al Attiyah
H.E. Dr. Khalid bin Mohamed Al Attiyah, Deputy Prime Minister and Minister of State for Defense Affairs, discusses "Qatar and the Lessons from a 1,000 Day Blockade" to an audience of students, faculty, staff, and special guests from the government and diplomatic sectors, as well as representatives from across Qatar Foundation. Georgetown Student Club Hosts Black Lives Matter Panel Discussion for QF Community
The Black Student Association (BSA) at QF partner Georgetown University in Qatar hosted a webinar titled "Black Lives Matter: Police Brutality and Racial Injustice in America." The online event was moderated by the BSA's student co-founders and featured GU-Q faculty; African American Studies expert, Professor Maurice Jackson and American and Comparative Politics specialist, Professor Clyde Wilcox.