Other, Research
Culture of Energy Use as a Key to Combating Climate Change is Focus of New Research at GU-Q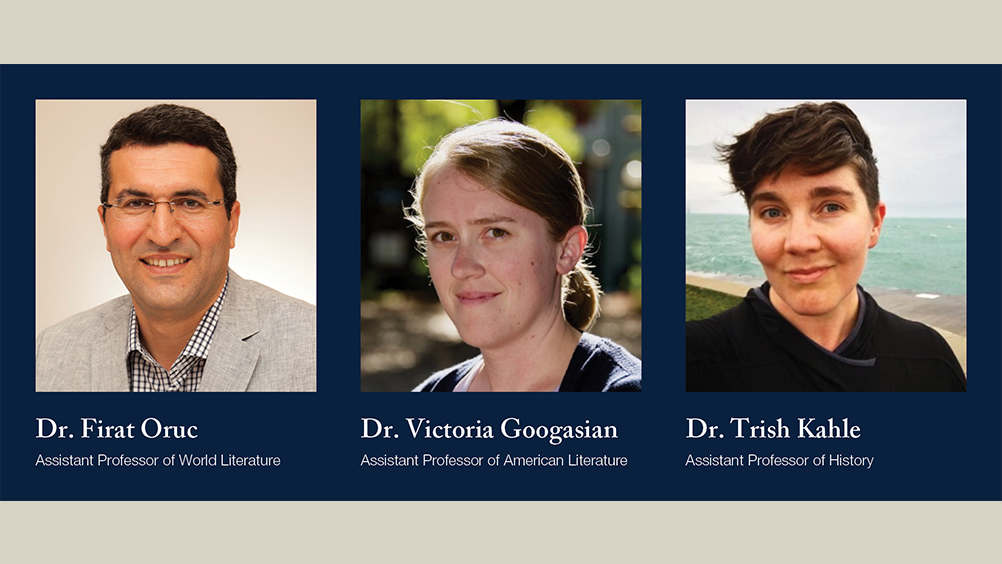 Creating a sustainable future beyond fossil fuels will need creative solutions inspired by the work of social scientists who study how energy shapes culture, politics, and economics. This was the topic of a recent public webinar hosted by QF partner Georgetown University in Qatar (GU-Q) titled "Energy Aesthetics: New Directions in Studying the Cultural Life of Oil."
The webinar was part of the Energy Humanities research initiative at GU-Q's Center for International and Regional Studies (CIRS) and featured a panel of experts who discussed their ongoing research into the culture of fossil fuels. They shared how art production, including literature, art, sculpture, science fiction, and print and digital media, reveals globally shared anxieties and often hidden impacts of energy on human life.
"We hope to facilitate the emergence of a new focus on energy as an everyday lived experience in order to add complexity and texture to narratives in the field which have primarily focused on questions of state-building, international relations, economic development, and technological systems,"" explained panel moderator and Assistant Professor of World Literature, Dr. Firat Oruc. He co-leads the research initiative with colleagues Dr. Victoria Googasian, Assistant Professor of American Literature, and Dr. Trish Kahle, Assistant Professor of History.
Panelists Dr. Caren Irr, Brandeis University, Dr. Anne Pasek, Trent University, and Dr. Cajetan Iheka, Yale University, discussed a range of topics, including the devastation of indiginous communities, the future of abandoned and toxic energy infrastructure, and the discrepancy between the selective focus on banning plastic straws and consumer detachment from the broader and far more damaging synthetic polymer industry.
"This discussion of energy's aesthetic dimensions really articulated how both artistic practice and the basic material aspects of our day to day experience engage with the realities of environmental crisis. Studying energy aesthetics also allows us to imagine what a future beyond fossil fuels might look like," said Dr. Victoria Googasian.
Reflecting on the critical role of the social sciences and humanities in combating climate change, Dr. Trish Kahle said: "Energy scholarship can help us identify and become more critical of everyday energy practices in our everyday lives, and help us imagine different kinds of energetic life." The Energy Humanities initiative builds on CIRS's research output on a range of environmental issues, and aims to connect the study of the Gulf and the Middle East to the broader cultural and social histories of energy. Through moderated podcasts and webinars with global and regional experts in the field, the project will create a new intellectual space for the energy humanities, with future plans to publish original research through both traditional and digital platforms.