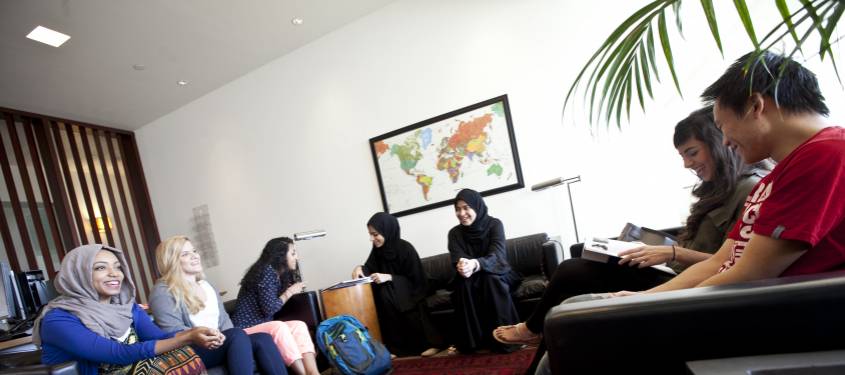 Tutoring Appointments
Tutoring services are available for all students enrolled in GU-Q classes. Currently, tutoring takes place virtually. When you book an appointment, you will receive instructions for e-tutoring so you know what to expect.
The Georgetown University Qatar Writing Center believes that a writer is always evolving. This is true whether you are writing your first university-level research paper or working on an Honors Thesis. It is even true of seasoned, professional writers.
The Writing Center works with students at all stages of the writing process. Our tutors can help you understand an assignment, brainstorm a research topic, define a thesis statement, review a draft or even just a section, or help you polish the final product. Your tutor will work one-on-one with you in a collaborative manner to address challenges and empower you with strategies to use going forward. In summary, our goal is more than just helping you write a better paper—it is to help you become a better writer.
The GU-Q Writing Center is open to any student enrolled in a Georgetown University course. Students may choose to work with a professional staff member or a peer tutor who has been selected based on rigorous criteria and professionally trained.
Physical Location
GU-Q Library, room 0B11, on the ground floor
*Note that Writing Center appointments are currently being held online through Zoom with some in-person consultations available. Please see WCOnline for more information.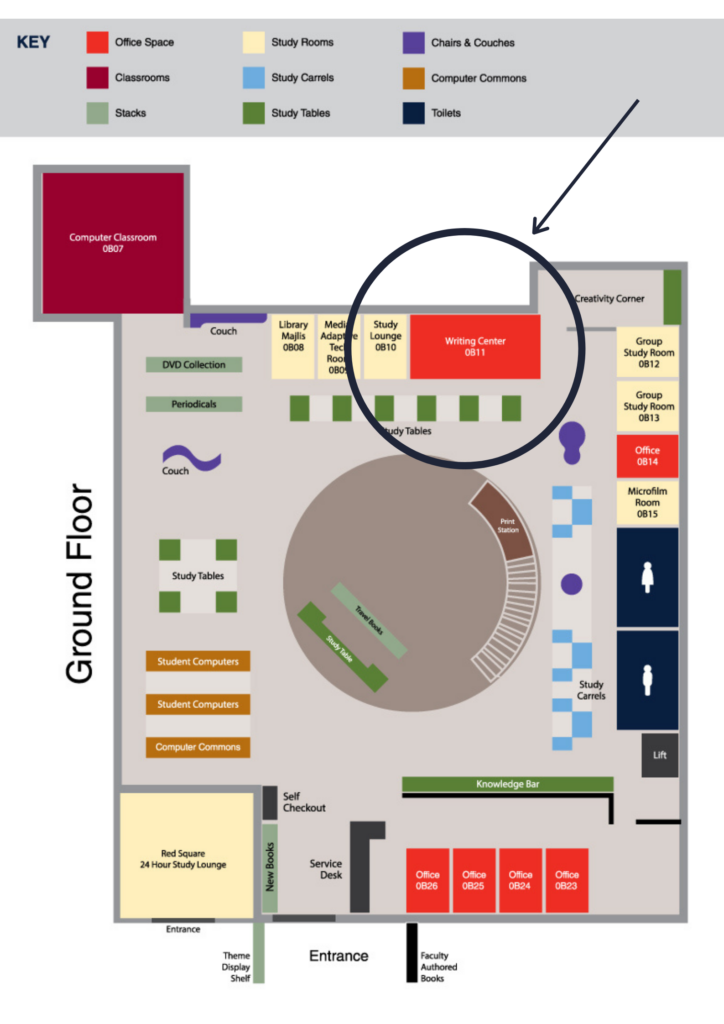 Hours
Sunday – Wednesday: 9 am – 6 pm
Thursday: 9 am – 5 pm
Friday: closed
Saturday: Please check WCOnline for available Saturday hours.
Make an Appointment
Book an appointment or drop by to see if someone is available to assist.
Professional Staff and Contact Info
Kerry Sauer, Writing Center Coordinator
office tel: 4457-8638
email: kas433@georgetown.edu
Sherine Aboelezz, Writing Specialist
office tel: 4457-8410
email: sa1666@georgetown.edu
Maha Abdelwahab, Writing Specialist
office tel: 4457-8410
email: ma2011@georgetown.edu