How to Book an Appointment
Book a Writing Center appointment online via WCOnline: https://netid-mgmt.georgetown.edu/WconlineQatar or in person (0B11, ground floor of the Library).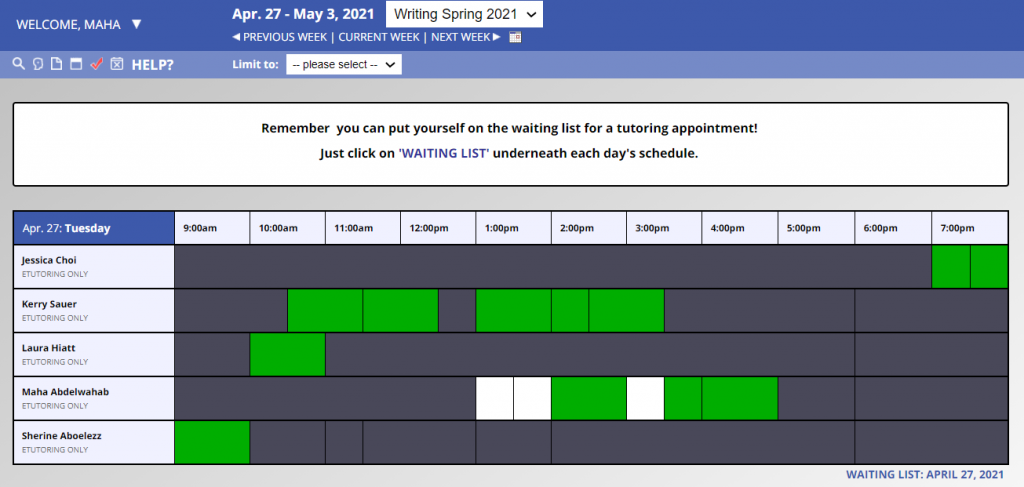 As a courtesy, please change or cancel appointments at least two hours before your appointment to make the slot available for another student.
Note: If you miss three or more appointments without canceling, your account will be disabled for the semester and you will not be allowed to make further appointments.
Tips for Making the Most of Your Tutoring Session
Schedule your appointment at least a few days before your due date so that you have enough time to make effective revisions before you turn it in.
Think about what you would like to focus on or accomplish during your session.
Bring your assignment prompt or instructions.
Come with a positive attitude and keep an open mind. Your tutor has been in your shoes and is there to help you hone your skills and offer another perspective, not to be critical.
Have realistic expectations. You and your tutor will spend your session working through a section or particular aspect of your paper. You are welcome to make several appointments for the same document, but it is unlikely that you will work through an entire paper in a single session.
Be on time. You will be relaxed, focused, and most productive.