Other
Deadline Approaching for Student Applications to Georgetown at QF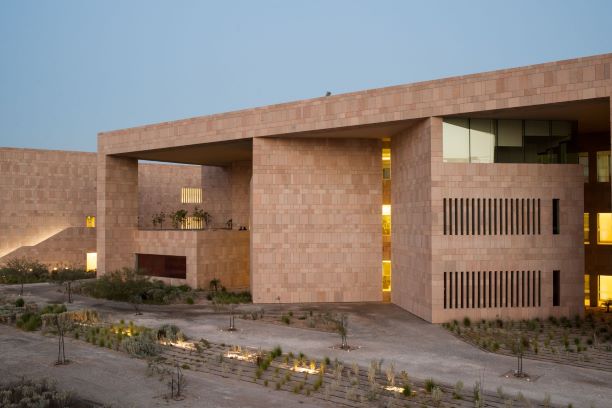 With the pandemic continuing to impact life around the world, more students than ever are choosing to focus on higher education as a future path to success. And for high school and transfer students considering Georgetown University in Qatar's immersive international affairs degree program, February 1, 2021 is the final day they can submit an application for the Fall 2021 semester, for a promising start on that education journey.
At GU-Q, future students have the option of pursuing one of four majors: Culture and Politics, International Economics, International History, and International Politics, with minors offered in Arabic, Economics, Government, History, Philosophy, and Theology.
To help students take their first step towards a rewarding career in a variety of industries, including banking, communications, education, government, sports, consulting, and more, the university has made their comprehensive admissions support programs and resources available virtually.
This is one of the many steps that the QF partner institution has taken to ensure student success despite the challenges posed by a pandemic, explained the Director of Admissions at GU-Q, Joseph Hernandez. "The educational landscape has been transformed by the pandemic and as admissions officers, we have responded. We have aligned our processes to help students make choices about higher education in the context of the pandemic; choices that will have a big impact on the rest of their lives. We have all the resources students and families need to help them make the right decision."
Admissions counselors are available daily for consultations and the university's website includes application requirements, answers to frequently asked questions, and program information to make the process easy to navigate.
Available online resources include a series of videos that take students step by step through the entire admission process. "Applying for admission to college can cause anxiety for new students, especially with the deadline approaching. So we've broken it down to make it very clear what's needed, from submitting a personal statement, to teacher and counselor reports, to official transcripts and standardized test scores."
GU-Q, takes a holistic approach to admissions, according to Hernandez. "We consider every aspect of the admissions application as a whole and each factor in relation to others. So we review academic indicators alongside other factors, including extracurricular activities and applicant's motivation and interest in pursuing a degree at GU-Q."
Information about the application requirements and contact information for the Admissions Office are available at https://www.qatar.georgetown.edu/admissions/