Other, Research
Film Screening at GU-Q Explores Legacy of Slavery Through Cinema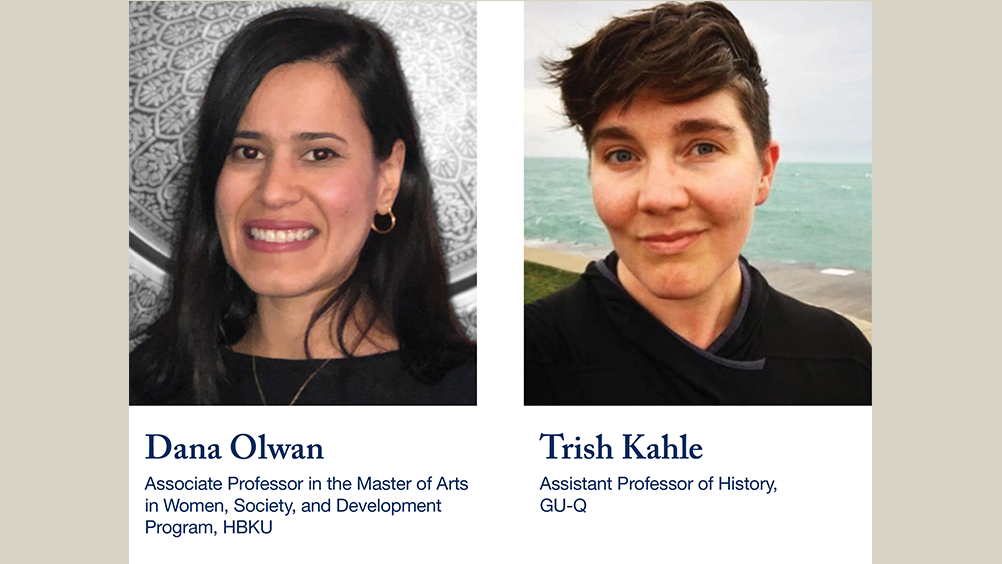 As part of a newly launched research project on race and society at GU-Q, the public was invited to attend a screening and scholarly examination of filmmaker Julie Dash's ground-breaking film, Daughters of the Dust, the first feature film directed by a Black woman to receive widespread theatrical distribution. The screening was followed by a community discussion led by Dr. Dana Olwan, Associate Professor in the Master of Arts in Women, Society, and Development program at Hamad bin Khalifa University.
The event is the latest film screening in the Cinematic Afterlives research project launched and organized by Assistant Professor of History, Dr. Trish Kahle, at GU-Q's Center for International and Regional Studies. The initiative builds on the benefits of the multiversity environment, connecting scholars across institutions in Education City and around the world.
"Our film series is aimed at fostering discussions about the way we narrate, represent, and engage with the past through film," explained Dr. Kahle, adding that "In particular, we hope to promote public dialogue on how history and memory in the Black Atlantic, as depicted through cinema, has shaped and been shaped by ongoing struggles for justice."
Released in 1991, the movie is considered by some to be one of the greatest pieces of Black cinema ever made, and celebrated for its complex depiction of Black women's lives and its exploration of generational change in the post-slavery sea islands. Daughters of the Dust is set in 1902, fifty years after the end of slavery in the U.S.
In her remarks, Dr. Dana Olwan reviewed key themes of the film, including the history of modern slavery and how it continues to impact the present and future, the story of the transatlantic slave trade and The Great Migration in the U.S., the birth of settler colonialism and its impact on indigenous communities, and the notion that identities, family connections, and personal histories are always complex, and resist being placed in neat categories.
She also noted that the movie opens with a character named Bilal Mohomed giving the Muslim call to prayer, and concludes with a Quranic recitation. Julie Dash was insistent on bringing Islam into the film as so many films ignore Black Islam, and she didn't want to do that, Dr. Olwan explained.
Cinematic Afterlives is part of the thematic focus on Race and Society at CIRS, which seeks to support original research production on diverse topics such as citizenship, migration, labor and employment, the family, education, technology and communication, as well as arts and cultural production. The series will continue with biweekly screenings throughout the spring. More information on the selected movies and how to attend can be found here.