Alumni
Georgetown Alumnus Applies a QF Education to a United Nations COVID-19 Humanitarian Data Project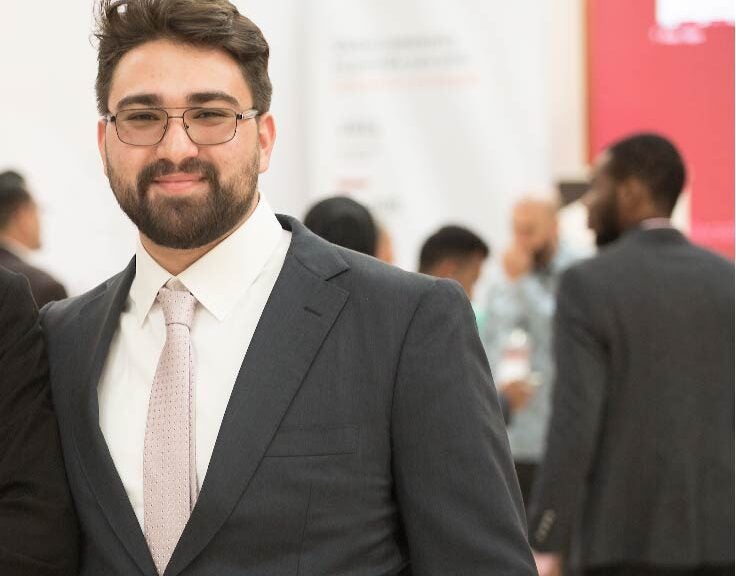 A graduate of QF partner Georgetown University in Qatar, Obadah Khaled Diab, is working to provide the critical data needed to support humanitarian efforts and help save lives in vulnerable communities impacted by the global pandemic through the United Nations Office for the Coordination of Humanitarian Affairs (UN OCHA).
Obadah is a member of the Data Partnerships Team at OCHA's Centre for Humanitarian Data, which is committed to increasing the use and impact of data in the humanitarian sector.
As a data manager working with a remote team, Obadah is tasked with researching and obtaining external datasets from partner organizations for the COVID-19 Pandemic page on the Humanitarian Data Exchange (HDX). His team finds critical data on food insecurity and malnutrition rates, transportation infrastructure and mobility routes, and medical and educational facilities in countries where the UN has launched Humanitarian Response Plans, among others. The team has compiled over seventy datasets related to the pandemic.
Access to open and timely data about the COVID-19 pandemic is critical for understanding the crisis and for developing any relief effort, explained Obadah. "The people who are undertaking a humanitarian response need data to make informed and responsible decisions. Before you can help, you have to understand the needs of the people who are affected. Data paints the clearest picture of that."
HDX is an open platform for sharing data across crises and organizations. Most recently, HDX launched the COVID-19 Map Explorer, which brings together the datasets into a useful digital tool to help decision-makers prioritize resources in a time of unprecedented need.
For Obadah, who graduated from GU-Q in 2019 with a degree in International Economics, working on the pandemic page has allowed him to put what he learned as a student into practice. "My degree from GU-Q taught me three things: to be an informed global citizen, to have a passion for service to others, and most importantly, to take action on my values, and not merely being a bystander to the events that are shaping our present, and our future."
Obadah began his work at the UN as an intern while still a student where he developed a case study on education in emergencies with a focus on Syria, which was subsequently published in a report by the UN. "At a Qatar Foundation graduation, I heard the phrase 'live for a cause greater than yourself.' That's what I have been trying to do, and what I hope to continue doing."