Research
Georgetown Filmmaker Turns Research at CIRS into Art for a Global Audience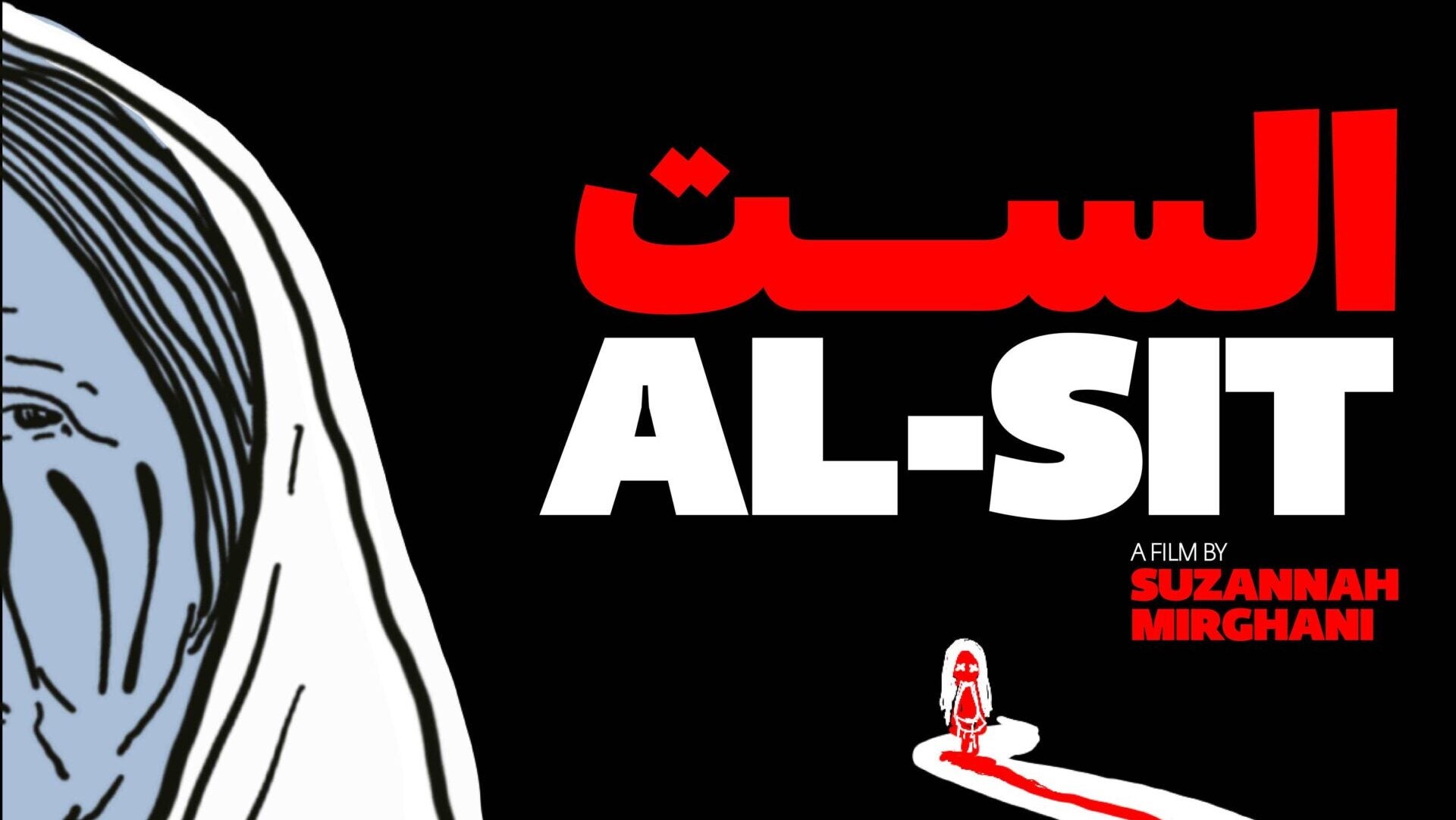 In the Sudanese Revolution that began with street protests in late 2018, an iconic image of a Sudanese woman, draped in a traditional thobe, finger raised in defiance, emerged as a symbol of resistance. The photograph went viral, invoking the matriarchal power and influence of a "kandaka," a powerful Nubian warrior queen of ancient Sudan.
The role of a powerful matriarch, a modern day kandaka, is also at the heart of Suzi Mirgani's short film, Al-Sit, which had its Home Premiere in the first-ever hybrid edition of the Doha Film Institute's (DFI) 8th Ajyal Film Festival.
Mirgani is the Assistant Director for Publications at GU-Q's premiere research institute, the Center for International and Regional Studies (CIRS), where she works to promote the rigorous academic work of GU-Q and affiliate scholars who provide expert insights on the historical, social, economic, and cultural developments in the region.
Mirgani uses the power of film to tell more personal stories about how macro developments shape realities and impact lives. "CIRS research and publications are designed for a largely academic audience, and so I love to highlight the very same research topics, but retell them for a general, global audience in artistic form. My work at CIRS influences my art 100%," she said.
Some of the themes in her most recent film, set in a cotton-farming village in present-day Sudan, "emerged out of a CIRS research initiative on food security in the Middle East, and how agricultural politics affect societies in the Arab World and East Africa."
Mirgani also writes and publishes academic work on art and cultural industries of the Arab World. "It's instructive to be both an artist and an academic researcher. Each role enriches the other and gives me critical insight into the practice and politics of art."
In the short film, a 15-year-old girl named Nafisa is caught between her own feelings for a village boy, and her parents' pressure to enter her into an arranged marriage to a young Sudanese businessman living abroad. Further complicating Nafisa's life is her grandmother, Al-Sit, the powerful matriarch, who has her own plans for Nafisa's future. Although she is at the heart of the story, Nafisa has no speaking role in the film, and seemingly no choice in her future. The film explores how young girls can find the space to stand up for themselves in such impossible situations.
"The film is about the women in one family, and how all of their hopes and desires revolve around the future of one girl. But there are larger social, political, and historical issues at play," explained Mirgani. Nafisa's grandmother demands to uphold tradition and Nafisa's parents desire the promise of modern, urban affluence, which represents a generational shift in a changing Sudan.
"In Sudan, most families have an 'Al-Sit,' or matriarch," she explained. "I was always fascinated by the way grandmothers ruled the house in Sudan, even though the country is patriarchal, and men rule in formal politics. Within the informal politics of the social, however, women are often dominant."
Her previous four films also focus on the complexity of identity, but they were set in Qatar and the Gulf. To shoot her latest film in Sudan, Mirgani returned to her father's home country for the first time in 20 years. She was supported by multiple people and institutions along the way, including the Doha Film Institute, which gave her a DFI MENA Production Grant; art production and design support from QF partner VCUarts Qatar in collaboration with Art Foundation Assistant Professor Maysaa Almumin; and on-the-ground support from the Sudan Film Factory.
Mirgani hopes to show the short film at future film festivals, and says the filmmaking experience has driven home the importance of the arts as a medium for storytelling, and a way to record history. "The revolution in Sudan that happened two years ago came at the end of decades of military rule, where the cultural industry was severely restricted. People are hungry for art, and for the chance to tell their own stories." And Al-Sit was the way Mirgani told her own.
Poster design: Hadeer Omar