Georgetown Fosters Interfaith Dialogue through Jesuit Heritage Week Celebrations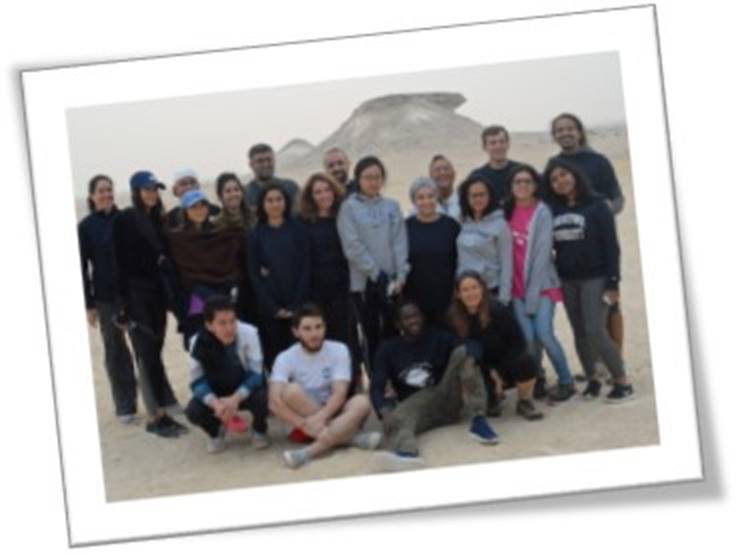 Georgetown University in Qatar (GU-Q) recently hosted its fourth annual Jesuit Heritage Week event, which aimed to provide members of the Georgetown community with a greater understanding of the University's history and founding values.
Inspired by an ongoing tradition at Georgetown's Main Campus in Washington, D.C., the event is an opportunity for students to learn more about Georgetown's Jesuit identity in the context of GU-Q's Middle Eastern location.  
Events included an outdoor education abseiling session Zekreet, a lunch-and-learn session with Jesuit Priest Father Noah Vasquez, and a film screening of award-winning documentary The Imam and the Pastor. There was also a discussion on the challenges and obstacles to interfaith dialogue in Qatar, which featured speakers from the Qatar Faculty of Islamic Studies and Archbishop Makarios from the Greek Orthodox Church in Qatar.
Georgetown's Jesuit legacy can still be seen today in its focus on serving others, striving for academic excellence, and fostering a diverse student community. Some of the events in this year's Heritage Week celebrations focused on specific aspects of the University's nine core values, such as 'Men and Women for Others' and 'Interreligious Understanding.'