Other
Georgetown Helps High School Students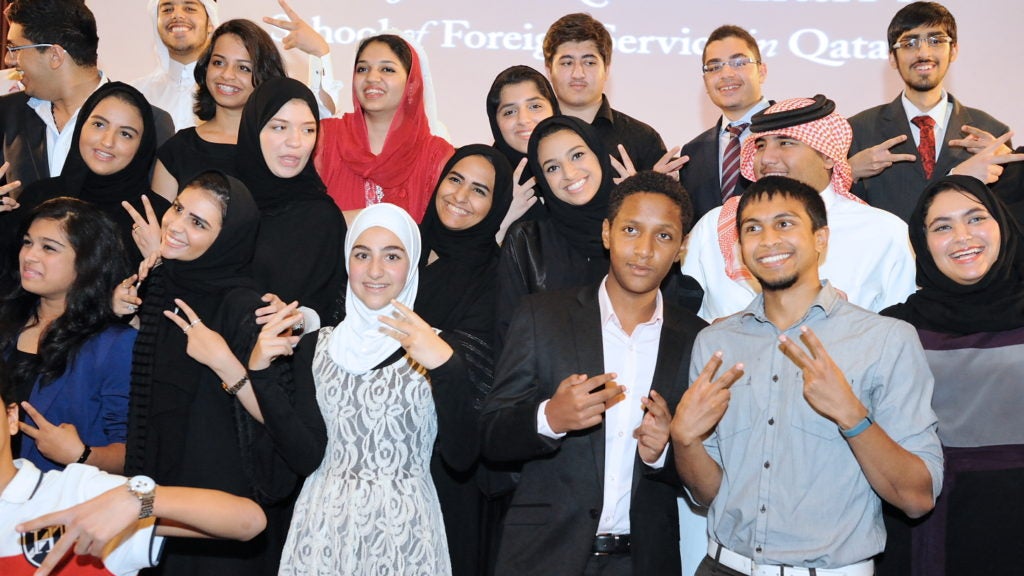 On July 20, 38 high school students from Qatar, and abroad completed Georgetown University in Qatar's (GU-Q) fourth annual Georgetown Pre-College Summer (GPS) program, a three week course that prepares future college students for university life.
The series of full-time classes covers a full range of topics necessary for university success. The program helps students develop reading, writing, and research skills, and includes a review of mathematics and economics. Practical preparation for SAT standardized testing, a requirement for admission to Georgetown University as well as other top universities in Education City, and worldwide, is another important element in the GPS program. Career counseling, CV writing skills and interview training is also covered.
The GPS program also allows introduces high school students to Georgetown academics through sample courses taught by Georgetown faculty, and introduces students to the International Affairs majors offered at GU-Q: International Politics, International Economics, Culture and Politics and International History.
For many students, the GPS program is the first opportunity to experience university life, and to begin taking the steps of what can become a very competitive admissions process. Dimaa, a high school senior from Qatar, said "not many people notice that the transition between school and university is really huge and this has really prepared me for university. It was not easy. It was not that program where I come back home and leave my books aside. I had to get my books out, study, and do the research."
The intensity of the program can be an eye opener for university-bound students, such as Alicia, from Dubai, who said of the program, "In terms of work ethic and workload, I initially complained." However, dedicated students who are committed to their goals of pursuing the best education possible, quickly realize the benefit of the program's rigors. "In hindsight, the (GPS) program gave me a picture of what university could potentially be like and how I need to get my act sorted if I find this difficult. What I got from this experience is the reassurance about the decision that I am making moving forward. The skills that I have acquired in terms of applying to college applications are important things that I need to take into consideration."
For the peer tutors involved in the program, such as Mariam, a GU-Q sophomore who taught advanced English classes to the participating students, the learning works both ways. "GPS is a great experience because it develops leadership and team building skills, community development, and also helps you learn more about yourself as well as other students."
While all of the students who enrolled in the summer program sought a personal competitive edge in the pursuit of higher education, many students expressed a broader understanding of the rising importance of academics in the region.