Georgetown Hosts Gender Justice Symposium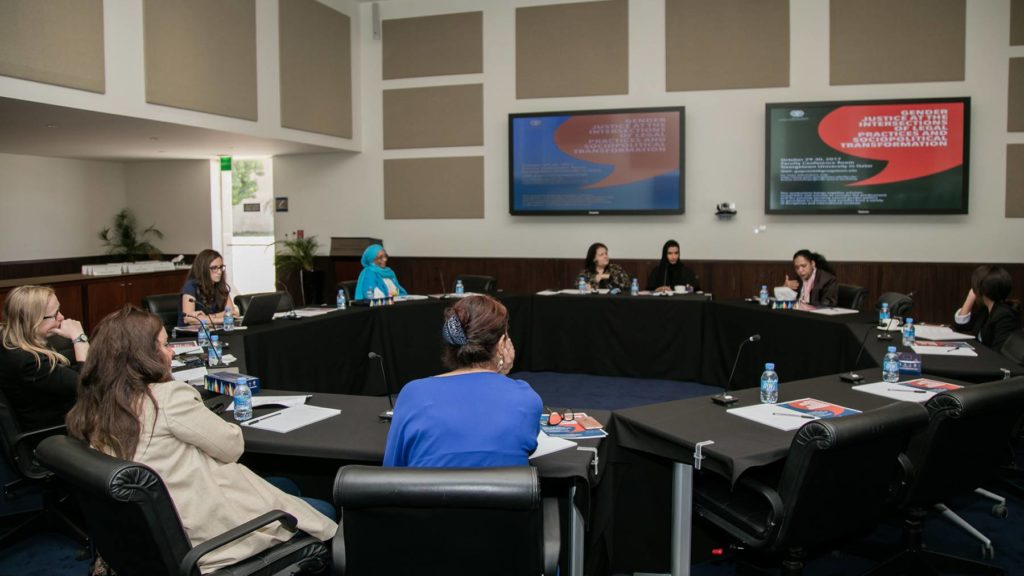 Scholars and activists gathered at Georgetown University in Qatar (GU-Q) recently for a two day symposium on gender justice. The event focused on the promises and challenges of gender equality across different cultures, political landscapes, and societies.
Held under the theme of 'Gender Justice at the Intersections of Legal Practices and Sociopolitical Transformation', the symposium featured multidisciplinary discussions on the experiences of women in a range of contexts and countries in the Middle East and beyond. The event aimed to explore how laws, citizenship, traditions, and modernity influence gender equality.
"Gender is an issue that is situated at the heart of questions of power, culture, and politics," said Professor Rogaia Abusharaf, who organized the event. "This symposium aimed to contribute to our understanding by considering the predicament and the promise pivoting around gender politics."
A number of scholars based in Qatar and abroad presented their research at the symposium, including GU-Q faculty and alumni. The delegates' expertise ranged from anthropology to politics, gender studies, and history, allowing for broad-ranging analysis.
The event builds on on-going research by GU-Q faculty, and follows from the 2016 Writing Women's Lives conference which brought together renowned scholars and emerging thinkers from universities and institutions around the globe involved in gender studies.