Other
Georgetown Research Lecture Series at QF Highlights History of Somali Piracy in the Indian Ocean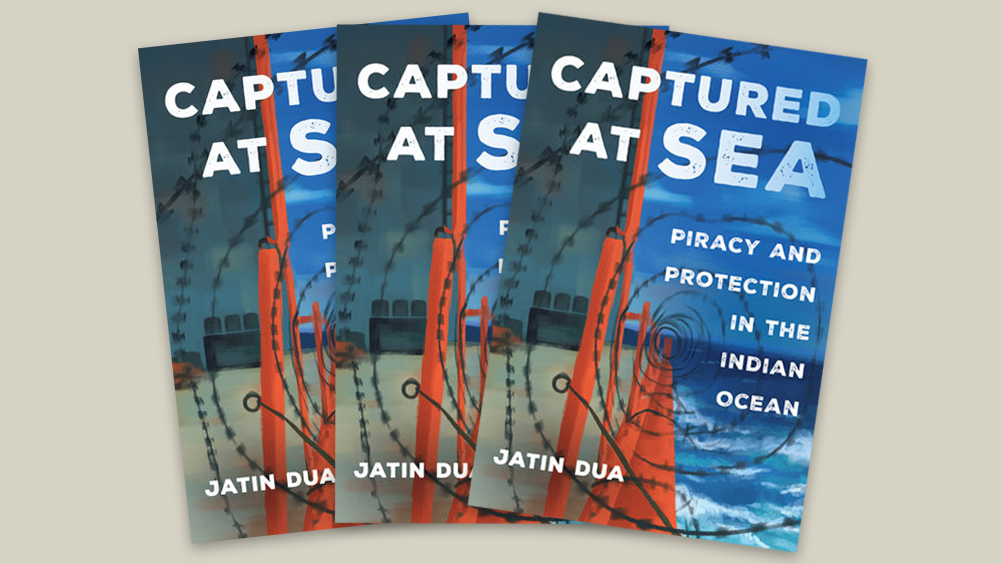 The Indian Ocean Working Group (IOWG) research initiative at QF-partner Georgetown University in Qatar (GU-Q) organized a Loiy Hammad Memorial Lecture featuring Jatin Dua, Associate Professor of Anthropology at the University of Michigan, on his award winning book, Captured at Sea: Piracy and Protection in the Indian Ocean.
In his book, which won the Elliott P. Skinner Book Award 2020 from the Association for Africanist Anthropology, Professor Dua explores the unprecedented upsurge in modern maritime piracy off the coast of Somalia that captured global attention and impacted the global shipping market.
Recounting the extensive research that took him inside pirate communities in Somalia, on traditional dhows and cargo ships, and into the financial centers of the UK, Professor Dua made a strong case for understanding 21st Century pirates as the outcome of a long history of trade and regulatory disputes over the rich resources of the Indian Ocean.
This economic development effort, he argued, led to the rise of the local coast guard system of fishing licensing and protection. Following the collapse of the Somali state, semi-autonomous regions "turned to private security to extract rents from the sea, and in doing so, transitioned from licensing to piracy." said Professor Dua. "This was a key moment in the shift from catching fish to capturing ships."
"This book is a wealth of opulent ethnographic research on the Indian Ocean world that critically expands our understanding of this region and of the modern world of piracy," said Professor of Anthropology Dr. Rogaia Abusharaf, a founding member of the Indian Ocean Working Group (IOWG) at GU-Q, which organized the event.
"It decolonizes the study of piracy by pushing back on the idea that it is the natural end result of a failed state, and instead points to a host of historical events and geographical connections that offer a more nuanced explanation."
Since 2014, the Indian Ocean Working Group (IOWG) at GU-Q has brought together scholars from across the world to build collaborative multidisciplinary networks that study the rich and complex histories of the places and peoples of the Indian Ocean rim. The IOWG's Loiy Hammad Memorial Lecture Series features distinguished scholars working on different aspects of the Indian Ocean World.