Students
Georgetown Student at QF Applies International Affairs Degree to Business Competition and Wins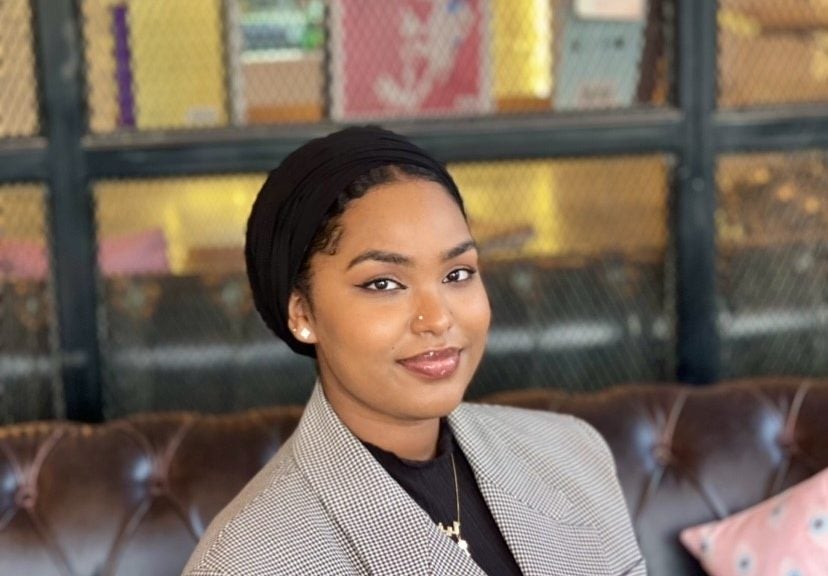 Lina Hajo Babiker, a senior majoring in Culture and Politics at QF partner Georgetown University in Qatar (GU-Q), was named one of the winners of INJAZ Qatar's "The Job Champions" 2020-2021 competition sponsored by Volkswagen and organized in partnership with the German Embassy in Qatar.
This third edition of the professional skill-building competition saw more than 400 student applications representing 13 universities in Qatar compete for the chance to create business proposals around the theme of electric mobility, or sustainable electric-powered transportation.
Lina and her winning teammates, Reem Al-Ansari and Zoalfakar Ahmad from AFG College with the University of Aberdeen in Qatar, and Khaled Abddalla from Qatar University, were among only 40 highly ambitious students selected to compete. For their winning business proposal to make Volkswagen the number one seller of electric mobility in Qatar, each student was awarded a fully paid three week internship in Germany with an additional week-long internship in Qatar.
"This challenge was a wonderful opportunity for me to explore the world of business, and to apply my knowledge and skills gained in the classroom to an experiential learning exercise with real-world importance," said Lina, who's also minoring in Arabic and Theology at GU-Q.
The three week program included valuable skill-building workshops, career development support, and professional mentorship, and concluded with each team pitching their business solution to an assigned challenge. For Lina, the diverse academic backgrounds of her team proved the winning combination.
"We had two business students, an engineering student, and my own background in international affairs, which allowed us to align VW's corporate mission and vision with the QNV 2030, and to survey consumer behavior, identify stakeholders, and conduct a market study."
Lina added that winning the competition was a reminder of the importance of soft skills in the working world, and introduced her to the idea of a career in business. "I was drawn to my major because of the courses GU-Q offered, and now I know how my interests and my major fit into a career path. That has been a really exciting part of the journey."
The competition winners were announced at a virtual award ceremony by Emad Al Khaja, INJAZ Qatar CEO, and Deesch Papke, Chairman and CEO of Volkswagen Group Middle East. H.E. Dr. Claudius Fischbach, German Ambassador to Qatar, praised the participants for taking on the challenge of developing strategies for Volkswagen to become the leader in electric mobility in Qatar and H.E. Sheikha Hanadi Bint Nasser Al Thani, INJAZ Al Arab and INJAZ Qatar Chairperson, offered her congratulations and highlighted the importance of experiential programs that inspire, equip, and prepare graduates in Qatar for the workforce.