Georgetown Student Takes Her Islamic Bioethics Research at QF to Washington and Wins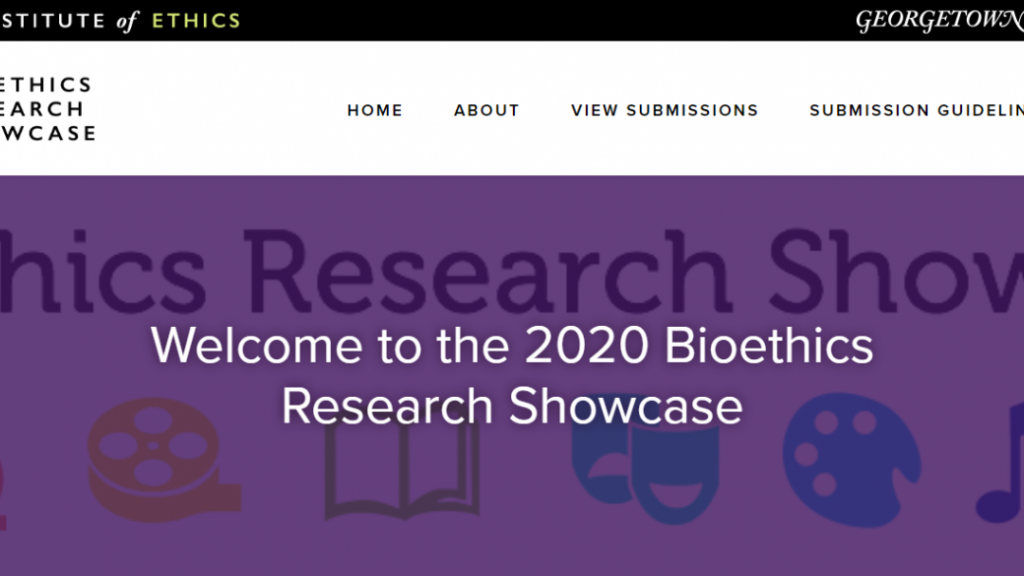 An academic paper analyzing the Muslim perspective on the controversial use of stem cell research won Amna Al-Essa, a Georgetown University in Qatar student, second place in the Bioethics Research Showcase sponsored by the Kennedy Institute of Ethics in Washington, DC, one of the oldest academic ethics centers in the world.
Amna's winning entry was judged by an interdisciplinary panel of judges and announced during a virtual awards ceremony. In the paper, she explores the background behind the Islamic rulings guiding the use and limitation of embryonic stem cells in the medical sciences, a field of research that holds great promise for the treatment of degenerative conditions and the understanding of human development.
The medical technology uses cells from human embryos which has raised a host of ethical concerns and debates across cultures and countries. Muslim countries also face these debates, explained Amna, but often lack the needed guidance of a religious authority ruling. "There is a pressing need to address continuing ethical concerns and questions that arise from societal, cultural, and religious perspectives on issues which transgress into matters of prohibitions and permissibility in Islam."
She was encouraged to submit her paper for competition by the instructor of her Islam, Culture, and Bioethics course, Associate Research Professor Dr. Ayman Shabana. He is also the director of the Islamic Bioethics Project at GU-Q, which has been supported by three consecutive grants from Qatar National Research Fund's National Priorities Research Program.
"Being at GU-Q has definitely deepened my interest in the connections between Islam and bioethics. We are offered this great opportunity to be exposed to multiple fields and wider disciplines, like theology, philosophy and politics. This opportunity has allowed us to cultivate our own selves and knowledge based on our personal interests across different fields."
An International Politics major student at GU-Q, a QF partner institution, Amna said it was during her pursuit of the Theology minor that she became interested in bioethics. "I have always had a passion for science and medicine, which is why I decided to pursue them within the realm of liberal arts. Studying theology at Georgetown has widened my horizons to think about issues in the medical field and to consider how contemporary religious beliefs and practices deal with those issues."
The Showcase is a juried digital exhibition of undergraduate research in a variety of categories and disciplines on the ethics of health, the environment, and the bioethics of emerging technologies. The virtual award ceremony as well as Amna's winning paper are available for viewing on the Kennedy Institute of Ethics website.