Admissions, Alumni, Campus Life, Current Students, Other, Prospective Students & Parents, Research
Georgetown University Commences The Third Pre-college Summer Program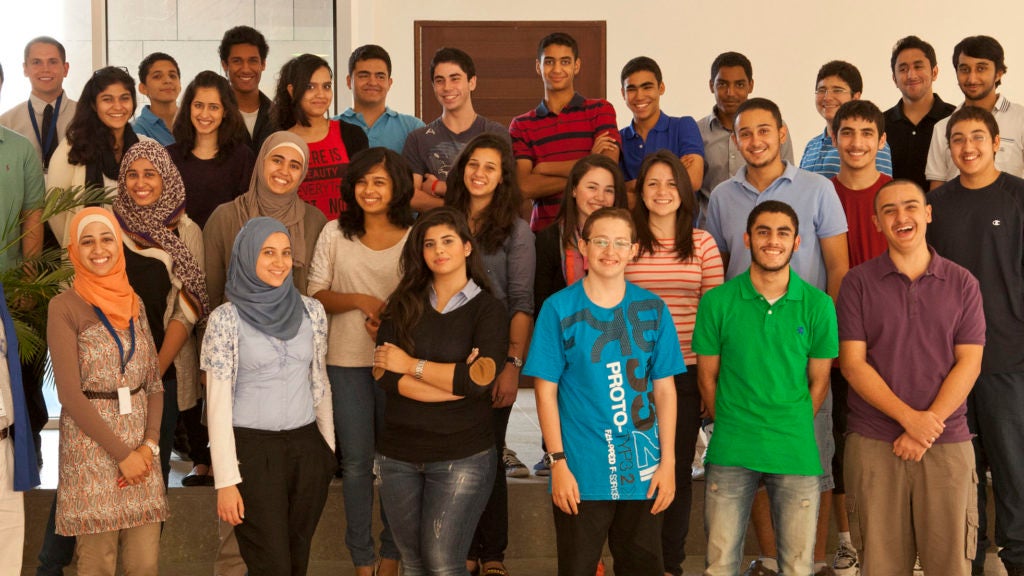 Serving as a springboard to kick start their higher education journey, the third annual Georgetown Pre-College Summer (GPS) Program of Georgetown University School of Foreign Service in Qatar (SFS-Q) is now underway for university-bound students.
The three-week program, running until July 19, is geared to give students the opportunity to prepare for university success, experience life as a university student and explore topics with professors on a world-class campus.
"This year, we have about 40 students who we will challenge with preparations in English; specifically in writing, Math; especially its use in Economics, and SAT; offered by Kaplan™ instructors. Additional workshop sessions feature important insight into university life including stress and time management, note taking and more," said Kevin Gomes, program coordinator for GPS.
"We focus more on 11th and 12th grade students, but are open to anyone in high school or those just finishing high school. The GPS Program definitely sees diverse participants, not exclusively students who are university ready," added Gomes.
SFS-Q's Pre-College Summer Program scouts students throughout the year through websites, contacts with school counselors, admission trips, open houses and events such as its highly-successful Model United Nations Conference.
"GPS has a three-fold goal. First, we are making sure that Qatar's secondary education community is informed of our expectation for admissions into Georgetown University. Second, we also want to make sure we are giving the participants a firsthand look at what our international affairs curriculum is about," explained Gomes.
"The third part for us is getting to meet high school students from around the area and getting a better sense of who they are, where they are starting from, and what to expect from them to do better and to offer assistance," added Gomes.
As a testament to the impact of the Program, Gomes recalled a former participant who is now a peer tutor at SFS-Q and a rising sophomore, after first touching grounds at GPS two years ago.
"Although completing the GPS Program does not guarantee admission into Georgetown, SFS-Qatar has accepted quite a few past GPS students, and so far, they have done well here," Gomes said.