Other
Georgetown's Indian Ocean Research Initiative Gathers QF and Global Experts at Public Webinar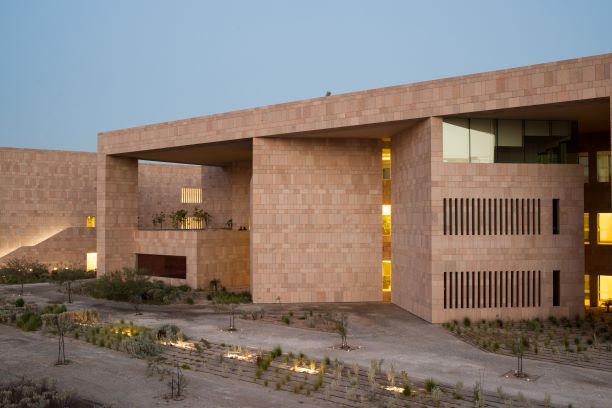 QF partner Georgetown University in Qatar (GU-Q) hosted a public webinar titled "South East Asia and East Asia in Studies of the Indian Ocean World: Past, Present and Future" on February 11 which featured a multidisciplinary panel of local and international scholars involved in the Indian Ocean Working Group (IOWG) at GU-Q. The panel discussion sought to identify areas of future research collaboration in order to deepen understanding of one of the world's most culturally diverse regions.
Panelists included Professor R. Michael Feener from Kyoto University, Dr. Weihsin Gui from the University of California, Dr. Tansen Sen from NYU Shanghai, and Dr. Hideaki Suzuki from Japan's National Museum of Ethnology. Highlighting the IOWG's role in creating intellectual links between Qatar Foundation partner universities, the event was moderated by IOWG member Dr. Anto Mohsin from Northwestern University in Qatar.
The Indian Ocean rim has been a zone of complex human interaction across land and water throughout world history, explained GU-Q Associate Professor Dr. Phoebe Musandu, a scholar of African history and a founding member of the IOWG.
"The goal of this webinar is to explore what we've learned about these areas as a part of the Indian Ocean World so far, and what sorts of directions scholars are pursuing now, and where they think their scholarship will go as we forge ahead. So it's going to allow us to think through some possible research tracks for the future," said Dr. Musandu, who is also the event convener.
This webinar represents the first time the IOWG has a panel that will be focusing specifically on the farthest reaches of the Indian Ocean rim, she added. "We want to try and cast our glance further east because Southeast and East Asia are also part of the Indian Ocean World. Throughout history, there have been so many interactions between these two regions and our region here in the Gulf as well as further south with Eastern Africa, both directly and indirectly, and we want a further understanding of those complex interactions." The new focus will include an area that comprises the modern East Asian states of China, Japan, Mongolia, North Korea and South Korea, as well as the mainland and maritime Southeast Asian states of Thailand, Vietnam, Cambodia, Laos, Malaysia, Indonesia, Singapore, and the Philippines, among others. Registration for the public webinar is available at https://www.qatar.georgetown.edu/event/south-east-asia-and-east-asia-in-studies-of-the-indian-ocean-world-past-present-and-future/