Students Experience "Diplomat for a Day"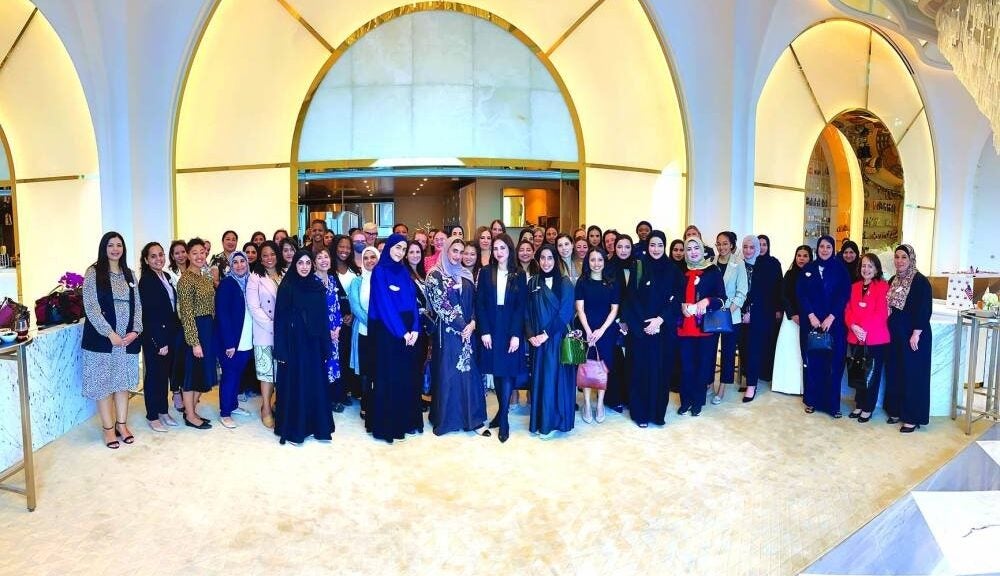 A number of diplomatic missions in Qatar welcomed female students from the Georgetown University in Qatar (GU-Q) to the "Diplomat for a Day" experience in commemoration of International Women's Day, a statement from the US Embassy said yesterday.
The students were welcomed by female ambassadors and deputy heads of mission of diplomatic missions, including those of the US, Greece, Netherlands, Canada, Austria, Bulgaria, Guinea, Mexico, Thailand, Singapore, the Democratic Republic of the Congo, and the United Nations Offices of Counter-Terrorism, Trade and Development, and International Organisation for Migration, throughout March.
The program aimed to encourage students to become leaders and advocates in their communities by providing them with mentorship opportunities and first-hand experience of what it means to be an official representative. US Deputy Chief of Mission Natalie Baker said: "The program is part of the US Embassy's efforts to promote gender equality and women's empowerment. We are committed to supporting initiatives that empower women and girls and promote their full and equal participation in all spheres of life, including in diplomatic missions."
Students were paired with female heads of diplomatic missions to learn about their day-to-day work, including attending meetings and briefings with consular, public affairs, and trade sections. The program concluded with a reception where the participants had the opportunity to network with other diplomatic missions and meet their counterparts.
Participating ambassadors shared their observations of meeting young women eager to learn about the work of diplomats. Karin Fichtinger-Grohe, Austrian Ambassador, said: "The program encourages young women to pursue careers in diplomacy, politics, and other fields where they can make a positive impact." Isabelle Martin, Ambassador of Canada, highlighted the importance of strong female role models in empowering women and continuing the work of integration for total and systematic gender equality. Valerie Lusamba Kabeya, Ambassador of the Democratic Republic of the Congo in Qatar, emphasised the necessity of women's active participation for the development of nations and the importance of gender equality.
GU-Q students Inna Cherniak described the programme as one of the highlights of her university experience and renewed her hope for her country's future, while Fatima Al-Kuwari described the initiative with the Austrian Ambassador as a truly immersive experience that taught her a lot about the work of diplomats.
Shiekha Aldana Nasser Al-Thani described the "Diplomat for a Day" program with the Royal Thai Embassy as an unforgettable experience that expanded her understanding of diplomacy and its role in promoting global harmony and progress.
Source: Gulf Times, March 21, 2023