Head of ILO's Qatar Office Discusses Labor Market Reforms on Georgetown Research Podcast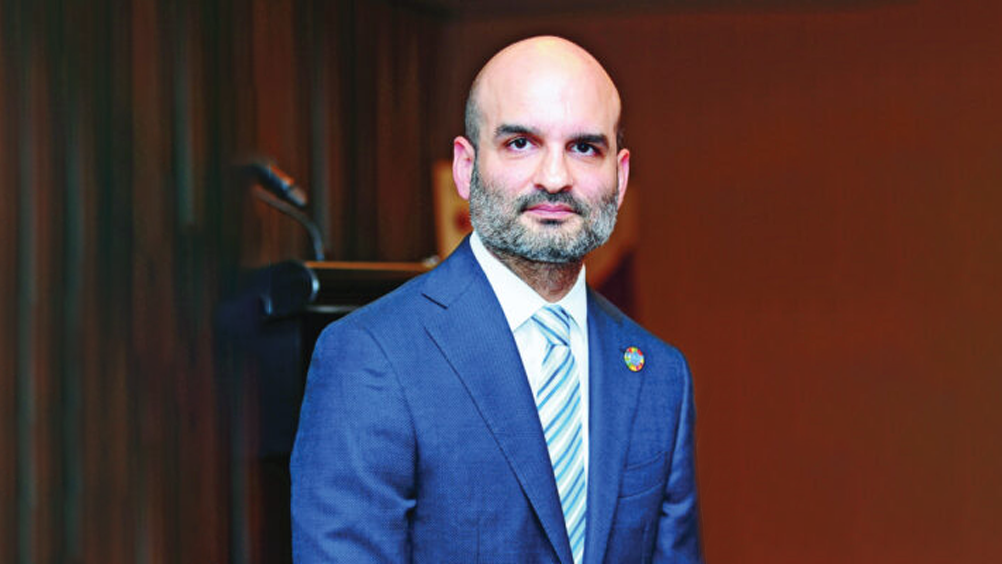 The head of the UN's International Labour Organization (ILO) Project Office in Qatar, Houtan Homayounpour, discussed the ongoing labor reforms led by the State of Qatar and supported by the ILO on a podcast hosted by QF partner Georgetown University in Qatar (GU-Q).
The GU-Q podcast features scholars and experts working in fields related to sports and society, and is part of the Building a Legacy: Qatar FIFA World Cup 2022 research initiative at the university's Center for International and Regional Studies (CIRS). The research project seeks to examine the implications of staging one of the world's largest sporting events on the social, political, and economic development of Qatar, as well as on regional and global affairs.
Homayounpour oversaw the implementation of a comprehensive three-year program supporting the labor reform agenda of Qatar. In the interview conducted by the head of the CIRS research initiative, Visiting Associate Professor Dr. Danyel Reiche, he answered questions about the labor market and the future of labor law reforms beyond the World Cup.
Homayounpour praised Qatar for using the World Cup as an opportunity to institutionalize major changes including the removal of the exit visa for domestic workers, the establishment of a non-discriminatory permanent minimum wage, and the removal of the No-Objection Certificate (NOC) requirement for job transfer, saying "they adopted the legislative changes that they promised." He also expressed confidence that the country's commitment to strengthening its labor market would continue beyond the tournament.
The ILO representative shared promising signs of increased private sector interest in joint committees that bring company management and elected worker representatives to the table for dialogue and discussions. "It's really incredible what has happened in the past three years, in such a short period of time," he said, adding that the implementation phase of any reforms on a national scale will take time. He explained that the changes improve migrant welfare and contribute to Qatar's economy by fostering competition in the private sector, though challenges remain.
Homayounpour credited the cooperation and collaboration of all stakeholders in pushing through the recent reforms, including the country's leadership, government ministries, NGOs, labor unions, and various UN organizations. "Any mega sporting event has the potential to bring visibility and to be used as a platform for dialogue between different stakeholders. And that's what happened here. It opened the window of opportunity for different partners to engage." Information about the Building a Legacy initiative including blogs, podcasts, events, and the full interview with Houtan Homayounpour is available through the GU-Q CIRS website at https://cirs.qatar.georgetown.edu/