Iraqi Voices and Perspectives Feature Prominently in Iraq War Anniversary Conference
Marking the 20th anniversary of the start of the Iraq war, Georgetown University in Qatar (GU-Q) is proud to announce the upcoming "The Invasion of Iraq: Regional Reflections" conference, which is open to the public and set to take place from September 14–16, 2023 at the Four Seasons Hotel Doha.
Convened by the dean of GU-Q, Dr. Safwan Masri, and the Center for International and Regional Studies (CIRS) at GU-Q, the conference is the first event in the newly inaugurated Hiwaraat Conference Series, and will focus on the profound impact and enduring repercussions of the military operation that began the war in Iraq in 2003.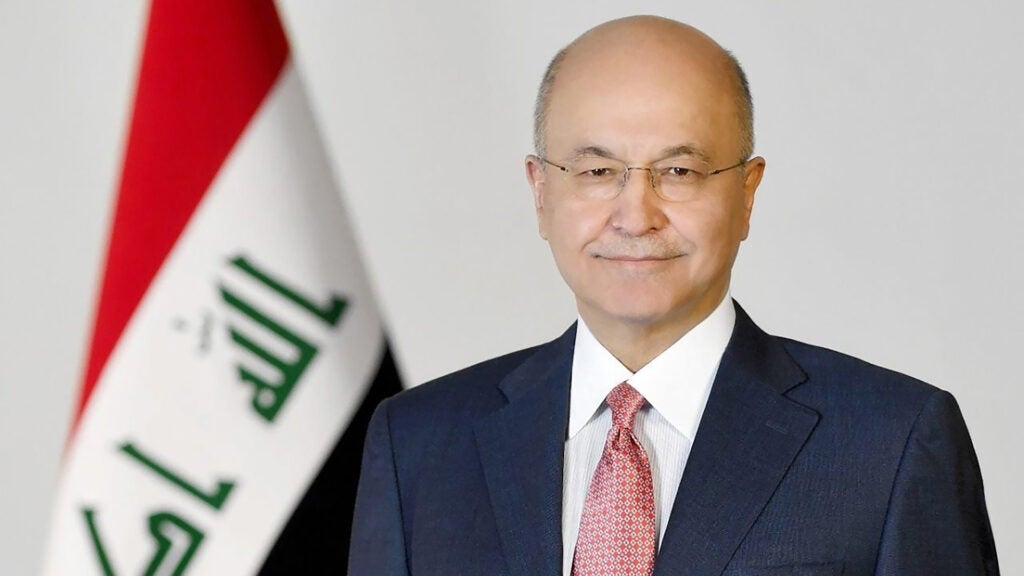 Headlining the conference is H.E. Dr. Barham Salih, former president of the Republic of Iraq, former prime minister of the Kurdistan region, and founder of American University in Iraq, Sulaimani.
During the three days, a lineup of high-level speakers, including diplomats, renowned global scholars and experts on the country and region, international journalists, and members of the public will engage in a comprehensive exploration of two decades of political, economic, and social upheaval in the region, and the obstacles that continue to confront future generations in Iraq. Deep discussions will touch on key issues around global diplomacy, evolving regional dynamics, transnational issues around security and good governance, and the experiences of Iraqi women.
Prominent Iraqi Voices
Prominent voices will include Kurdish politician and head of the Patriotic Union of Kurdistan bloc in the Iraqi parliament Ala Talabani, a three-time member of the Council of Representatives of Iraq, who will be speaking on a panel about Iraqi women post-invasion. Former Iraq Minister of Water Resources Hassan Al-Jannabi will be sharing his reflections on good governance and sustainable solutions.
The closing plenary on US policy towards the region will include leading thought leaders on US-Iraq relations, including Trita Parsi, co-founder and executive vice president of the Quincy Institute for Responsible Statecraft, and founder and former president of the National Iranian American Council, and founding director of the Track II Dialogues at the Middle East Institute, Randa Slim, who worked on Iraqi reconciliation dialogues post-9/11.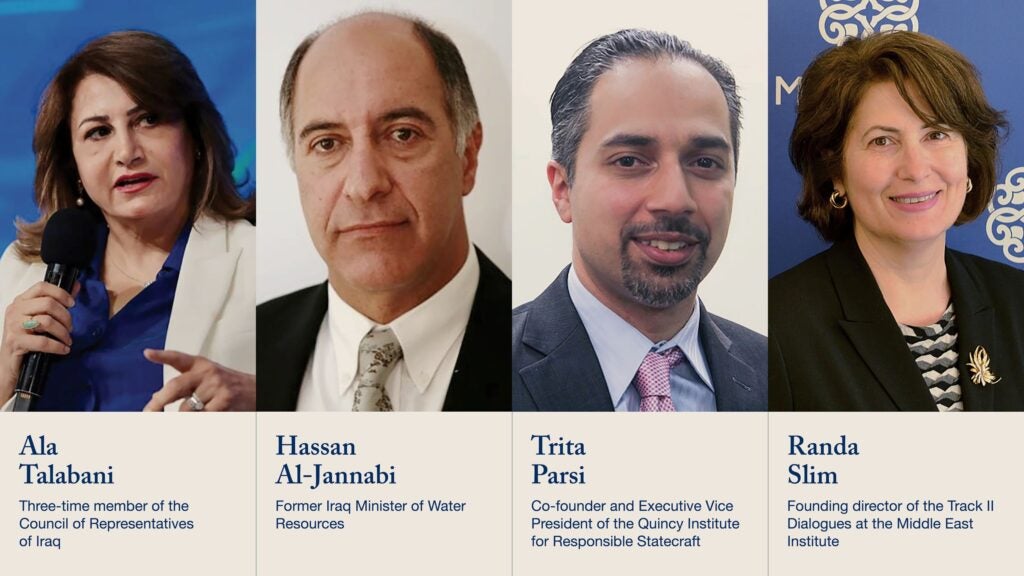 Special readings, art presentations, and film screenings will further contribute to a range of perspectives on the Iraq War's impact from those who lived through it. Live Arabic translation will be available for the panels.
About Hiwaraat
The Hiwaraat conference series at GU-Q was designed to offer a public platform that encourages community engagement, knowledge sharing, and innovative problem-solving. More information and a full list of upcoming conferences in the Hiwaraat conference series are available on the official conference website.
Hiwaraat Conference Fuses Media and Academia to Explore the Iraq War's Past and Future
Marking the 20-year anniversary of the war that changed the world, Georgetown University in Qatar (GU-Q) is set to host the much-anticipated "The Invasion of Iraq: Regional Reflections" conference from September 14 to 16, at the Four Seasons Hotel in Doha. Joining an array of scholars, experts, and policymakers at the international gathering, media figures will lend their unique insights…