New Book from GU-Q, QF Alumna and WISE CEO Brings the Future of Education to Life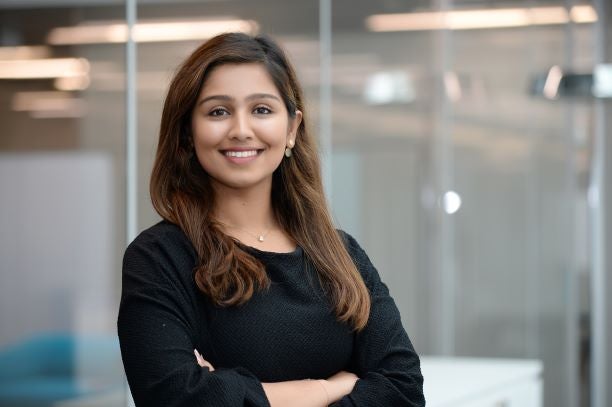 New technologies are changing our world at a staggering pace, and promise even greater changes as innovative solutions are sought to address global challenges. In a newly released book titled "Ed Futures: A Collection of Short Stories on the Future of Education," co-authors Stavros Yiannouka, the CEO of The World Innovation Summit for Education (WISE), Deena Newaz, a graduate of Georgetown University in Qatar (GU-Q), and Vesta Gheibi, a Digital and Communications specialist at WISE, explore the role of these emerging educational technologies in an imagined future, bringing to life the possibilities and potential pitfalls of edtech through science fiction.
In the book, the reader is invited to enter a futuristic world where genetic engineering has created super students, computer systems are interfaced with the human brain, and artificial intelligence has made education accessible in new, and often complex ways. While these ideas may sound far-fetched, explains Deena, who contributed to the book while a program officer with WISE, they aren't as impossible as they may seem. "A big part of the work we do at WISE is identifying and landscaping innovative technologies that can transform education. So we based our exploration of the future on the technologies we are already seeing in development and its impact on human relationships."
The authors project an imagined future to look at the impact of new technologies, but that doesn't mean the future is already written, says co-author Stavros Yiannouka. "In the book, we don't confirm whether a technological innovation is good or bad. Instead, we focused on the advantages and disadvantages. The final outcome will require everyone's involvement, from students, to educators, to policymakers." As the CEO of WISE, Yiannouka actively engages with decision-makers around the world to encourage best practices in education systems that promote equity and a more inclusive future.
The goal of writing a book about the future of education through fiction, explains Deena, was to make the conversation on edtech more accessible to all audiences, not only education specialists. "The truth is that we don't know what the future holds. Speculative fiction presents a risk-free way to forecast what that future might look like, so we can try and work towards the future that we want."
Deena first used speculative fiction as a way to explore the politics of voicing women's war-time experiences in her honors thesis while a Culture and Politics major at GU-Q. "I have always been interested in how fiction can enable women to voice their trauma in an ethical way, and serve as a powerful medium for sharing multiple truths." Following graduation, she managed youth development programs at WISE and designed content for three global forums, and she is currently completing a Masters in Education and International Development at the University of Cambridge.
The book, which is now available on Amazon, had a pre-launch at an event held in San Jose, California, at a closed roundtable gathering of specialists who work at the intersection of technology, education, creative writing, and film.