Other
Special Journal Issue Puts Qatar on the Map of Indian Ocean Studies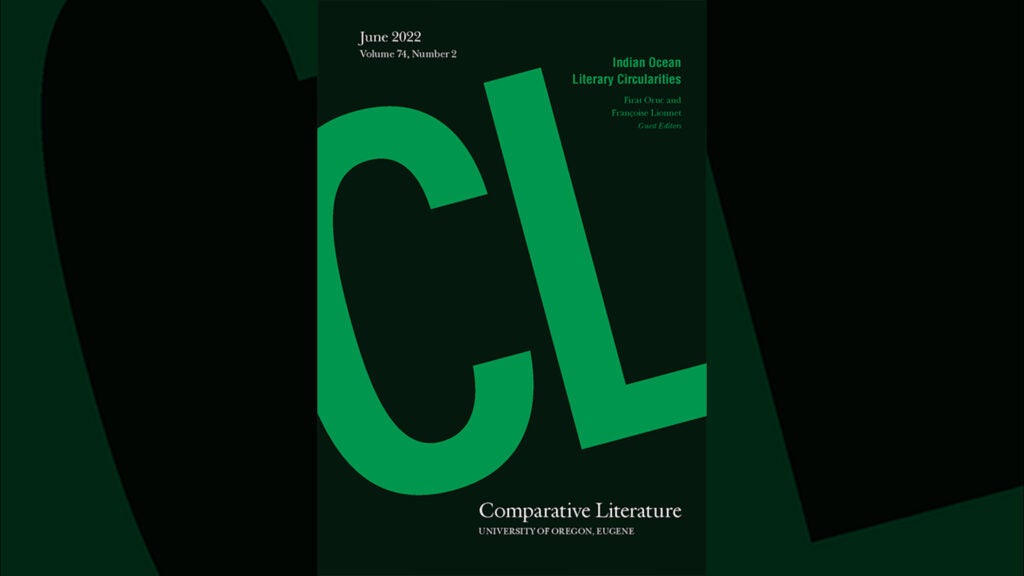 Marking yet another milestone in Qatar Foundation's rise as a global hub of knowledge production, Dr. Firat Oruc, Associate Professor at GU-Q, was selected to serve as a guest editor of Comparative Literature, one of the most respected and cited academic journals in comparative literary studies globally and the oldest journal in its field in the United States.
The special issue is titled "Indian Ocean Literary Circularities" (Volume 74, Issue 2, June 1, 2022) and is co-edited by Dr. Françoise Lionnet, Professor at Harvard University. The collection of cutting-edge original research explores the diverse cultural connections between world literatures of the Indian Ocean, and based on the papers delivered at a conference hosted by GU-Q's Indian Ocean Working Group (IOWG), a QF multiversity initiative which convenes researchers from around the world.
"The Indian Ocean remains the least studied of the world's geographic regions, representing a vast area that includes the Gulf, East Africa, South Asia, and beyond," explained Dr. Oruc, a member of the IOWG and a professor of comparative literature at GU-Q. "So for the IOWG, this special issue marks an important milestone toward connecting the often siloed discoveries in area studies blocs and world literature studies of the Global South. It's also a testament to the increasing recognition of Qatar as one of the global centers of Indian Ocean Studies."
Special issue contributors for this journal include scholars from Harvard University, King's College London, University of Bayreuth, University of California at Santa Cruz, University of California-Riverside, and the University of North Carolina, Greensboro. Their research covers world literatures in seven non-European languages, including Hindi, Swahili, Malay, Arabic, Tamil, Bengali, and Kreol Morisien, as well as English, French, and Portuguese.
"For this issue, we considered how Indian Ocean Studies can be applied to understanding the diverse influences that shape an author's work, and to move beyond the limitations of Eurocentric theoretical frameworks based on national borders and fixed geographies. This 'remapping' of the region introduces a brand new way of studying history with an impact far beyond the field of literary analysis."
Dr. Oruc also contributed an article to the journal, titled "Thalassological Worldmaking and Literary Circularities in the Indian Ocean" on the need for non-Western approaches to oceanic studies, and says there are plans for a roundtable panel on the special issue at the Annual Convention of the American Comparative Literature Association in Chicago in March 2023. He also plans on creating opportunities for student engagement with the research findings through classes on literature of the Indian Ocean World which he teaches at GU-Q throughout the year.