World Facilities Management Day at Georgetown: Working Towards a Sustainable Future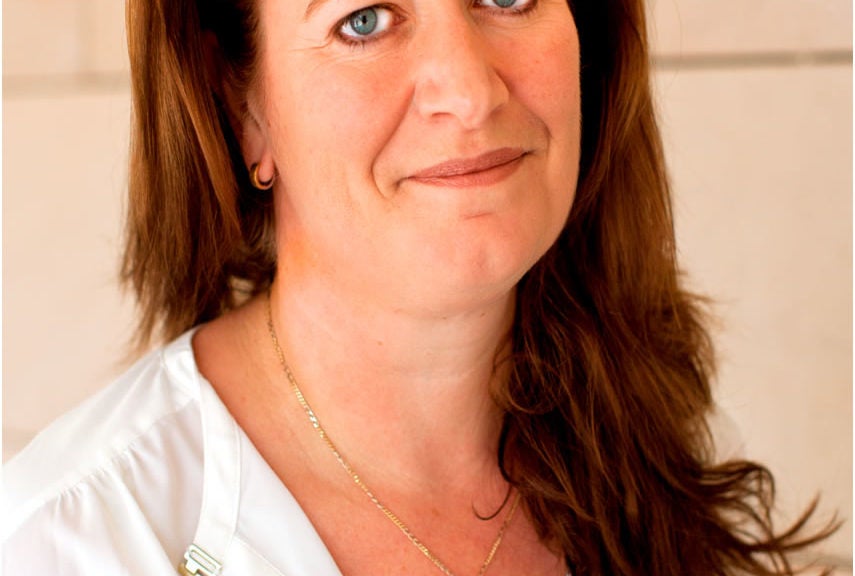 On June 27, 2013, Georgetown University Qatar put sustainability at the forefront with their participation in World Facilities Management Day, an annual event which occurs on a global scale.
Initiated by the Global Facility Management Association (Global FM), a worldwide federation of organizations committed to providing leadership in the facility management profession, World FM Day is quickly becoming an important occasion to shed light on the importance of community education and activism to help shape a sustainable built environment. For 15 students of a summer course titled Ethics: Environmental Politics, it was also an opportunity to hear from a facility management industry leader, and to connect what they've learned in the classroom with what's happening on the ground.
"One of the things we talk about in class is how global politics and policy influences not just countries, but cities and institutions. Buildings are one of the greatest consumers of energy, so facilities management teams within institutions play a critical role, and one that is often overlooked," said GU-Q Research Fellow and course instructor James Olsen. "And once you've broken it down to the country and institutional level, that's where industry voices, such as Imdaad and MEFMA come in."
The Middle East Facility Management Association (MEFMA), an NGO dedicated to education, legislative governance and face-to-face networking events to promote FM issues throughout the GCC, organized the event that brought Imdaad, the event sponsor, to Georgetown.
Keith Birch, Country Manager of Imdaad Qatar, a leading provider of integrated facilities management solutions based in the UAE, gave a presentation to the Environmental Politics class, focusing on the various sustainability challenges, successes, and future outlook for ongoing projects. "We started this initiative to talk to the students of Georgetown to make them aware of the Integrated Sustainable Waste Management Initiative, and hopefully to grow from the grassroots – from the students upwards – to enable them to handle waste management in the city a bit better." Sinead Bridgett, the Director of MEFMA, also attended the presentation.
James Olsen explained the dual purpose of the World FM day event for students, saying "There is a dance between theorizing or thinking seriously and rigorously about the problems that face our society, and students' economic and career focus. They're looking to the future at the kind of jobs that are out there, so it's great to be able to bring in an organization such as Imdaad with speakers who are knowledgeable in these topics, and located in the region, and who students may someday work for or interact with. But above all, this gives my students an opportunity to see these big discussions – to ask what we can do to make things more sustainable, what levels need to be analyzed and acted upon."
Clare Wait, Director of Facilities Management at GU-Q, who helped organize the event and oversees all of Georgetown Qatar's FM projects and programs, said "Most of our sustainability initiatives are aimed at promoting education and awareness. It was a pleasure to welcome MEFMA and Imdaad for the 2013 FM day, and we look forward to assisting in educating our students on sustainability and facilities management across the Middle East on World FM day, as well as year round."