To support the Georgetown University Qatar mission and goals by providing efficient, effective facilities services that promote a safe, secure and quality environment for the entirety of the Georgetown University Qatar community
Announcements:
Student Access to the Building
Students are able to attend in-person/hybrid classes and to pre-book times to visit the GU-Q building for meetings, library visits, or other necessary appointments. Due to government regulations, only a limited number of students are allowed in the building at a time. Therefore an access system has been created to accommodate two kinds of needs:
1) "Semester passes" have been provided to students who indicated that they wish to attend in-person/hybrid classes. These passes were created based on student lists received from the faculty teaching those courses, and sent to students via email. If you think you should have a semester pass and have not received it please contact us on guqevents@georgetown.edu
2) Students who wish to visit the building for other purposes can reserve a half day building access pass using an online booking system. An email explaining the needed steps was sent to students last week. Booking for each date and time opens 48hrs in advance.
In case of any questions, please contact guqevents@georgetown.edu.
---
Who is your FM Ambassador?
An FM Ambassador works with a particular department to better communicate between Facilities Management and the department. Every department has a designated ambassador.
Dean's Suite – Clare Wait
Exec Prog/Outreach – Thameena Husain
Communications – Heidi Melkas
Student Affairs including Wellness – Zaubash Shakir
Admissions – Danielle Habana
Students – May Lachin
Academic Affairs & Library– Amanda Look
OAS – Clare Wait
Faculty – Samantha Kibue
HR – Hussein Aldobashi
Finance – Tuskheer Abid
CIRS – Thameena Husain
HBKU – Roel Serrano
---
Everyday Services
Bookstore and Retail Services
Building Operations Safety and Security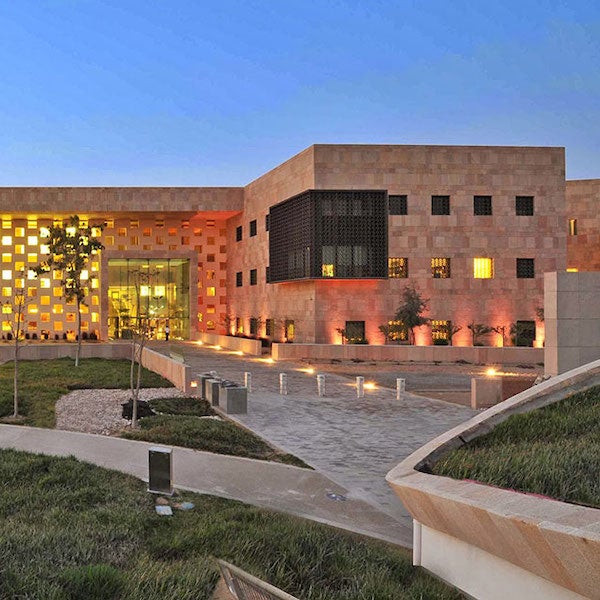 Event Management
The Events Team offers one-stop shop service to help you plan and execute your event. Once you place an event request, we will coordinate with Building Operations, AV, Procurement, Communications, Transportation, and QF on your behalf to ensure a hassle-free process for you.