To support the Georgetown University Qatar mission and goals by providing efficient, effective facilities services that promote a safe, secure and quality environment for the entirety of the Georgetown University Qatar community
Announcements:
Student Building Access
With the objective of making building access easier for students, based on our current building usage patterns, and in line with current safety and distancing protocols, we have changed the way students may access the GU-Q (Humanitarium) building.
As of Sunday March 7, 2021, students do not need to show a semester pass or book a pass to enter the building. GU-Q students may access the building anytime between 7:00 am and 5:30 pm between Sunday and Thursday. 
To ensure we limit building capacity in line with current COVID-19 safety measures, we will continue to monitor building access and the number of people in the building to ensure we adhere to government guidelines. If population capacity numbers approach established limits, we may have to revert to the semester pass entry booking system.
Please note:
Access remains limited to 7:00 am to 5:30 pm between Sunday through Thursday
Visitors are still required to complete the visitor access process.
Entry still requires "green status" on the Ehteraz App, Campus Clear App and a temperature check.
Everyone in the building must abide by the posted safety standards — maintaining a distance of 1.5 meters from each other and wearing a mask at all times.
---
Who is your FM Ambassador?
An FM Ambassador works with a particular department to better communicate between Facilities Management and the department. Every department has a designated ambassador.
Dean's Suite – Clare Wait
Exec Prog/Outreach – Thameena Husain
Communications – Heidi Melkas
Student Affairs including Wellness – Zaubash Shakir
Admissions – Danielle Habana
Students – May Lachin
Academic Affairs & Library– Amanda Look
OAS – Clare Wait
Faculty – Samantha Kibue
HR – Hussein Aldobashi
Finance – Tuskheer Abid
CIRS – Thameena Husain
HBKU – Roel Serrano
---
Everyday Services
Bookstore and Retail Services
Building Operations Safety and Security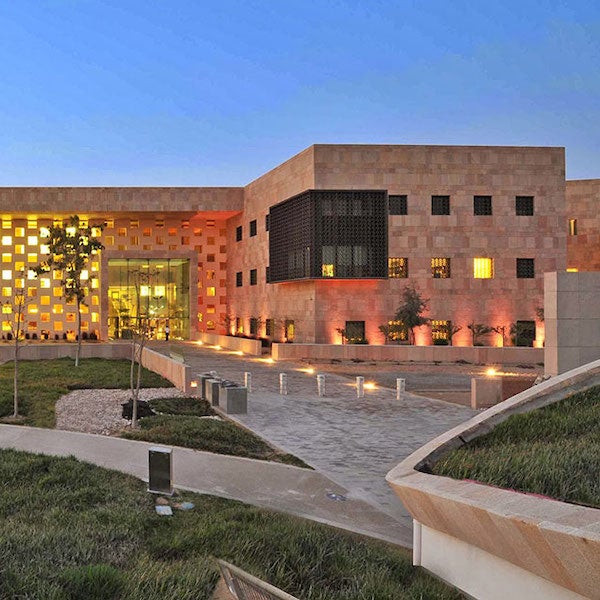 Event Management
The Events Team offers one-stop shop service to help you plan and execute your event. Once you place an event request, we will coordinate with Building Operations, AV, Procurement, Communications, Transportation, and QF on your behalf to ensure a hassle-free process for you.