To support the Georgetown University Qatar mission and goals by providing efficient, effective facilities services that promote a safe, secure and quality environment for the entirety of the Georgetown University Qatar community
Announcements: Student Building Access
As of  May 30, 2021, fully vaccinated students will be allowed to access the GU-Q building on weekdays between the hours of 8:30 am to 5:30 pm. You will be required to display your Ehteraz app with a golden/yellow frame and vaccinated stamp for entry.  If you have not already done so, please fill out the survey to ensure that we know about your vaccination status.
If you are enrolled in summer classes and have not yet been fully vaccinated, you will receive a pass that will allow you into the building for the duration of the summer session. 
Who is your FM Ambassador?
An FM Ambassador works with a particular department to better communicate between Facilities Management and the department. Every department has a designated ambassador.
Dean's Suite – Clare Wait
Exec Prog/Outreach – Thameena Husain
Communications – Heidi Melkas
Student Affairs including Wellness – Zaubash Shakir
Admissions – Danielle Habana
Students – May Lachin
Academic Affairs & Library– Amanda Look
OAS – Clare Wait
Faculty – Samantha Kibue
HR – Hussein Aldobashi
Finance – Tuskheer Abid
CIRS – Thameena Husain
HBKU – Roel Serrano
Everyday Services
Bookstore and Retail Services
Building Operations Safety and Security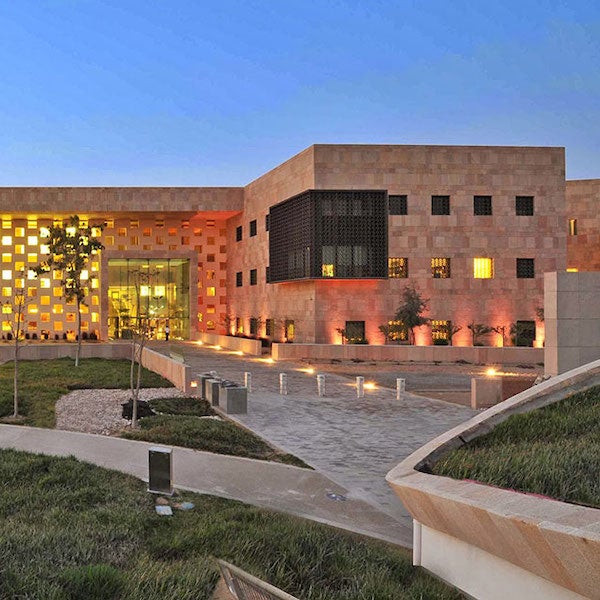 Event Management
The Events Team offers one-stop shop service to help you plan and execute your event. Once you place an event request, we will coordinate with Building Operations, AV, Procurement, Communications, Transportation, and QF on your behalf to ensure a hassle-free process for you.