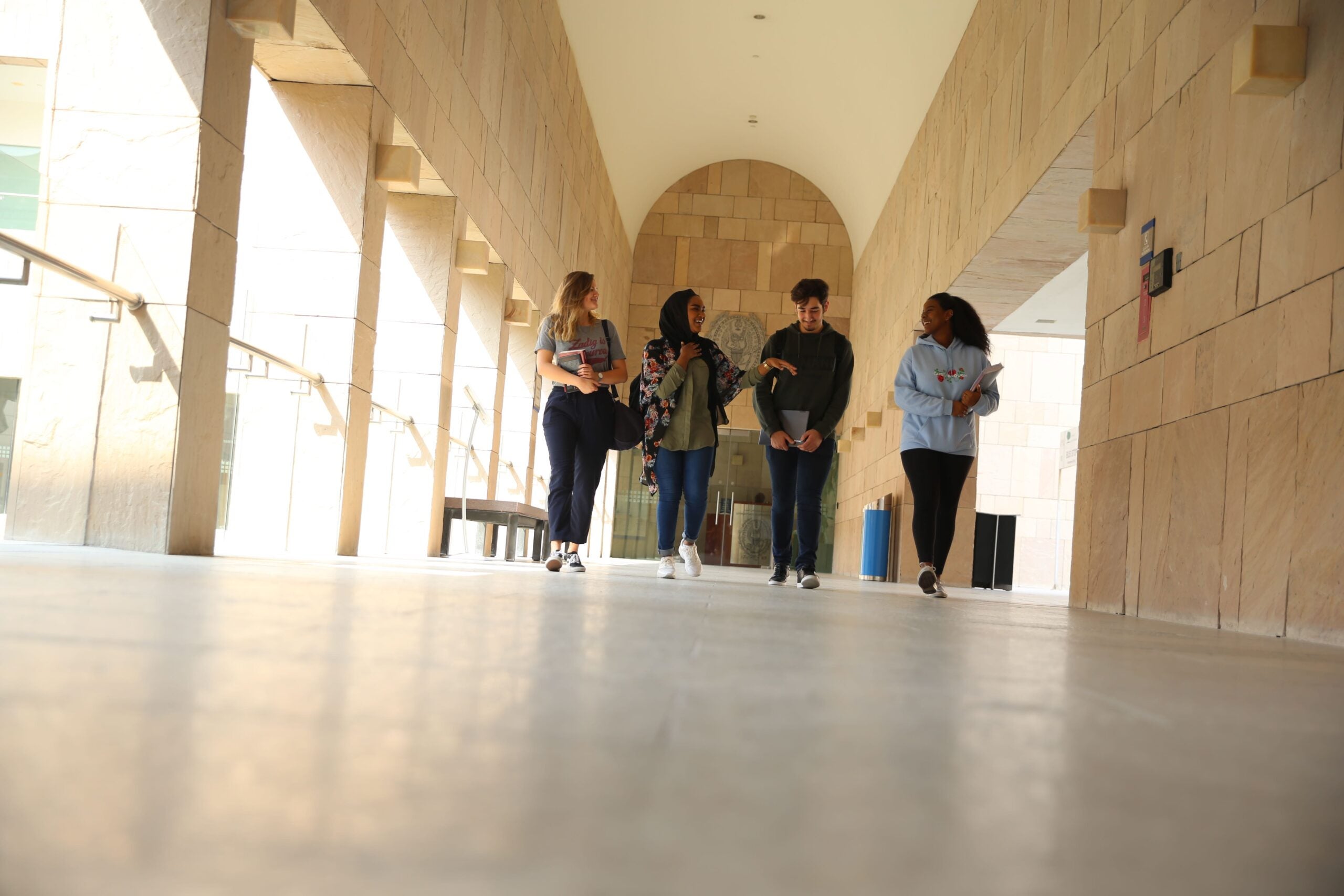 Experience Life at Georgetown
Here at GU-Q, you're more than a student – you're a future leader discovering your passions and learning more about the world around you. Meet new friends, explore new ideas, and develop the skills you need to prepare you for a life of service to humanity.
Our programs, services, and organizations are here to make you feel at home and help you grow during your studies. Whether you want to learn more about student clubs and activities, living on campus, or available resources and services to stay healthy, get around, stay on top of your studies, or prepare for your future, here you will find all the information you need make the most out of your Georgetown experience.
A Hub of Activity
Opportunities for Growth
Programming for students around leadership development, career skills development, and health and wellness activities, along with cultural celebrations, excursions around Qatar and international service trips, are all a means by which our students gain mastery of their own development and understand how they can provide a unique contribution to the world rooted in their own identity and values.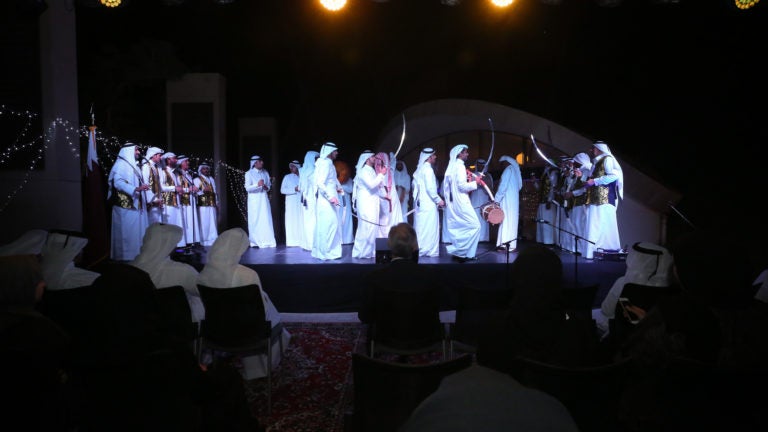 Engaging Activities
A range of student led cultural clubs, athletic teams, and social justice and governance organizations, as well as planned social and cultural activities and outings help to make our campus a vibrant center of activity that celebrates difference and embraces everyone's unique contribution to the community.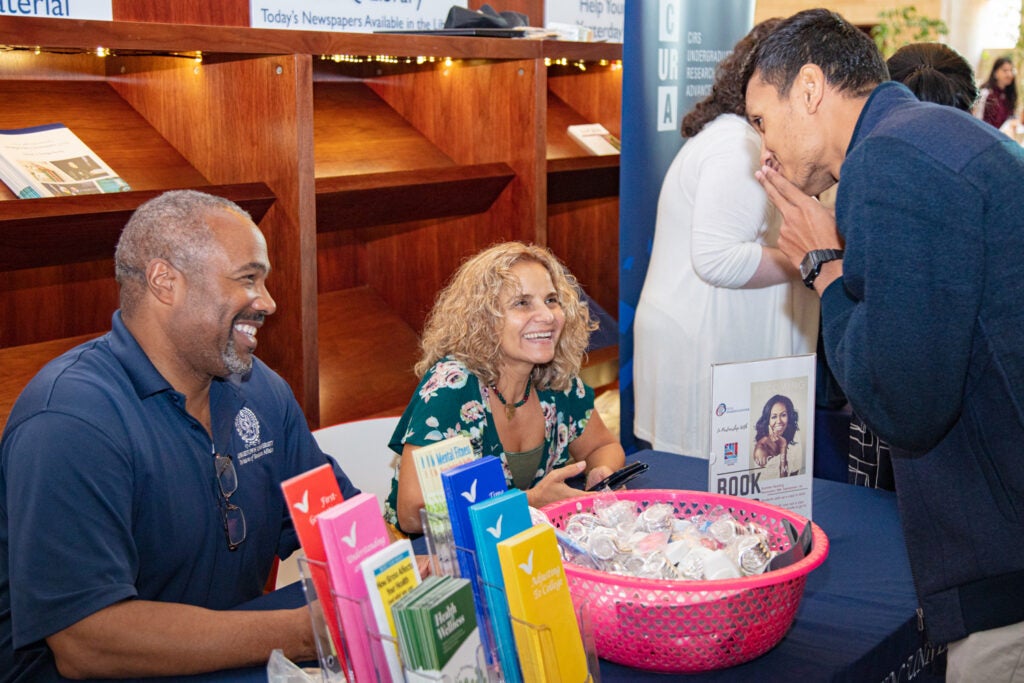 A Healthy Environment
Explore the meaningful ways you can improve your quality of life and wellbeing through the Student Wellness & Counselling Center (SWCC).
---
A Place to Call Home
470

GU-Q Students

7

Universities in Education City

3500

Education City Students

A Multiversity Environment
Imagine a campus that brings some of the world's leading universities to your doorstep. Education City is home to a number of leading universities, start-up incubators, technology parks, heritage sites, cultural institutions, and so much more.
---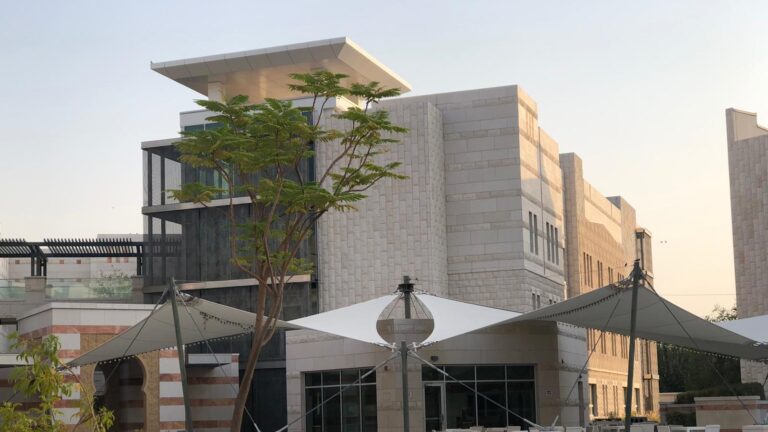 Spacious Housing
GU-Q Students live together in the same spacious dorm complexes with students from other universities. Learn more about housing options, costs, and how to apply to make yourself at home on campus.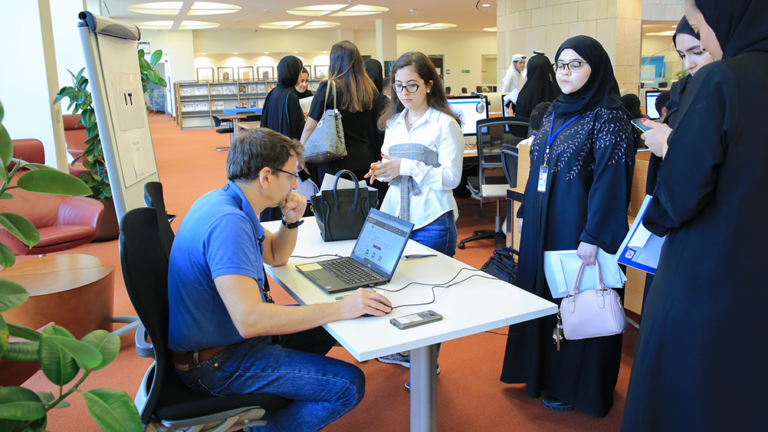 Support for Your Needs
Need transportation or want to pick up your mail, go to the gym, or plan an event? From IT help, to safety and security, Campus Services is here to support you.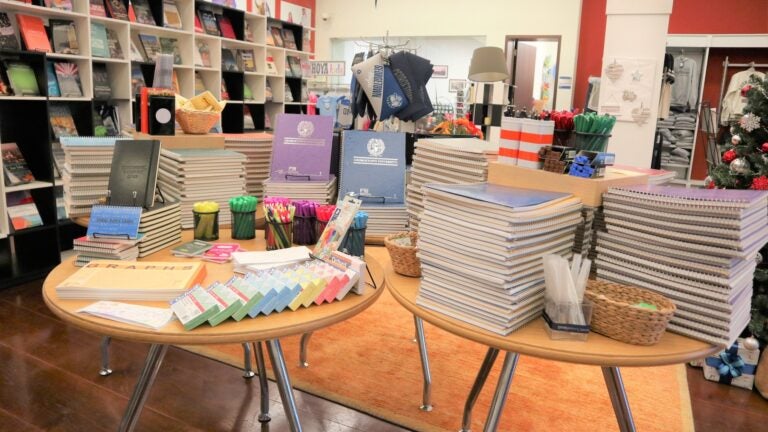 Your Own Bookstore
The Bookstore is your source for all your course textbooks, GU-Q apparel and spirit items, stationery, diploma frames, greeting cards, phone credit, and more.
Learning Inside and Outside the Classroom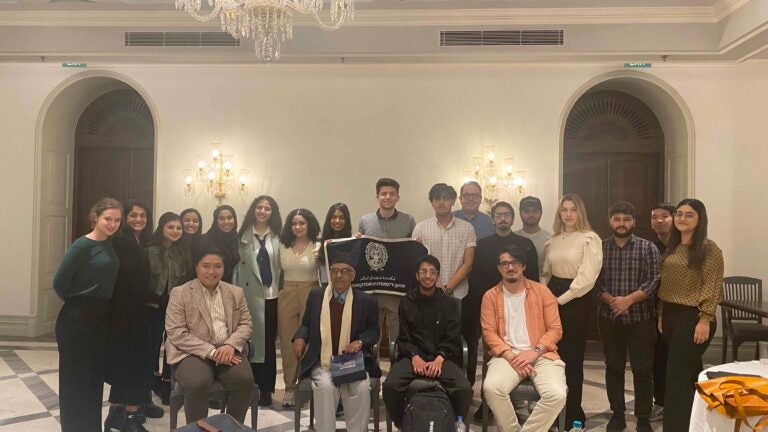 Learn by Experience
Explore our many opportunities to take the ideas and theories from your studies and apply them to the real world through immersive experiences, travel, and service.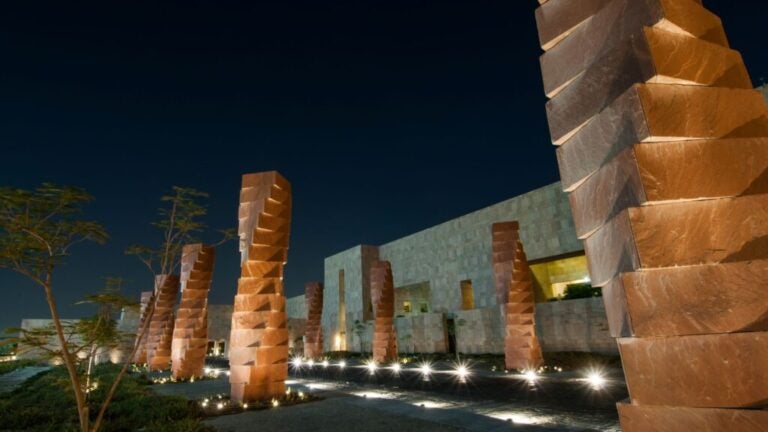 Prepare for Your Career
We prepare you for success through career counselling, skills development, employer networking, and connections to internships and job opportunities.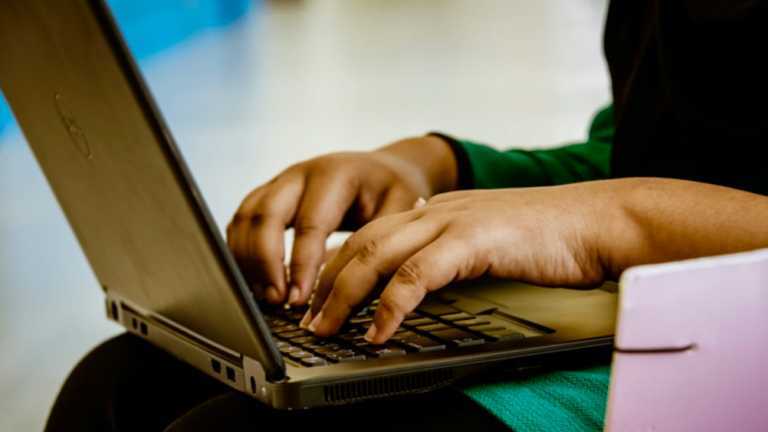 Accessibility and Accommodations
We ensure our spaces, programming, and materials are accessible to all through providing accommodations and resources based on your needs.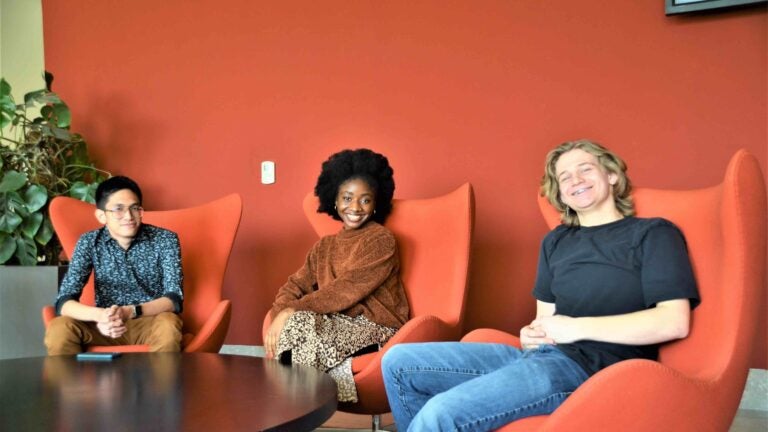 Academic Services
The Office of Academic Services helps our students develop and hone academic skills to achieve mastery and excellence.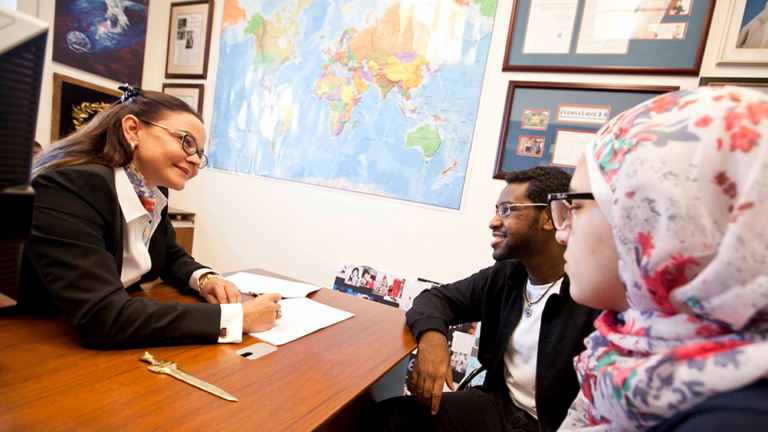 Academic Advising
identifying and scheduling the right courses and core requirements, connecting you to experiential learning opportunities, and helping you choose the best major, minor, or certificate program to meet your goals.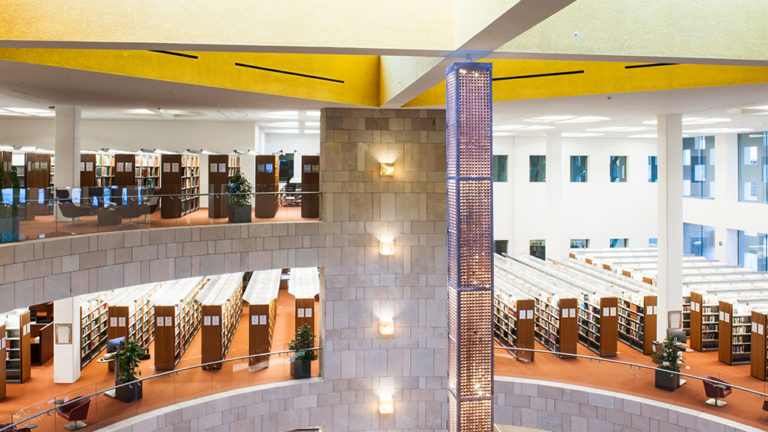 Library
The GU-Q Library is your foundation for learning and research. Explore a wealth of knowledge at your fingertips with the library's preeminent collections, services, and technology.
Our Programs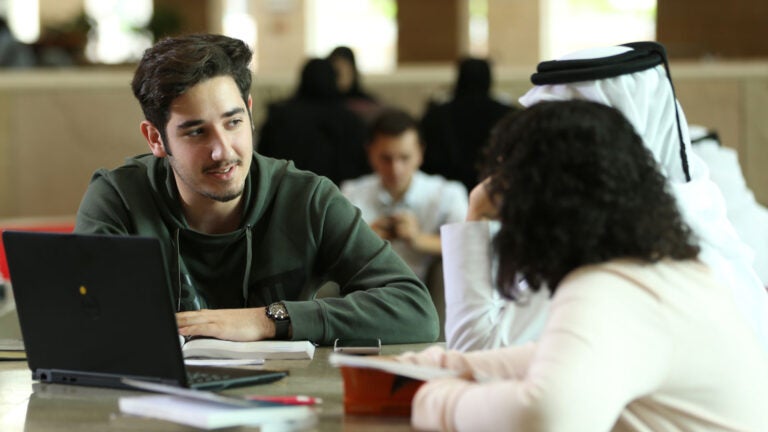 High School Programs
With pre-college activities like conferences, workshops, and coursework, our high school programs help create lifelong learners and prepare students for university-level success.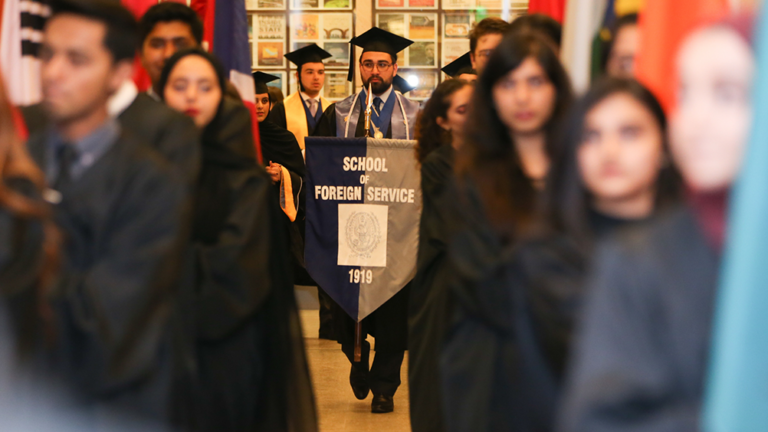 Undergraduate Studies
Explore our interdisciplinary undergraduate degree program and discover how our School of Foreign Service (SFS) prepares you to address global issues in today's world – in business, in government, or for a humanitarian agency.
Come Join Us!
Want to study at Georgetown University in Qatar? We're here to answer all your admissions questions! Meet the Admissions team, browse our resources, and make an appointment to learn about how to apply.