Executive and Professional Education
Georgetown University in Qatar provides a suite of open and certificate courses offering excellent opportunities for executives and working professionals to learn new skills, techniques, and earn certificates.  Our campus also serves as a residency and delivery location for the International Executive Master's degree in Emergency and Disaster Management.
"Executive education and training addresses the development needs of professionals to differentiate themselves in the workforce. It's not enough to meet the needs of today. To compete, you have to be positioned to forecast the next trends that will soon be shaping Qatar's business landscape as well as the world economy."
Rodolph Boughaba, Associate Dean for Executive Education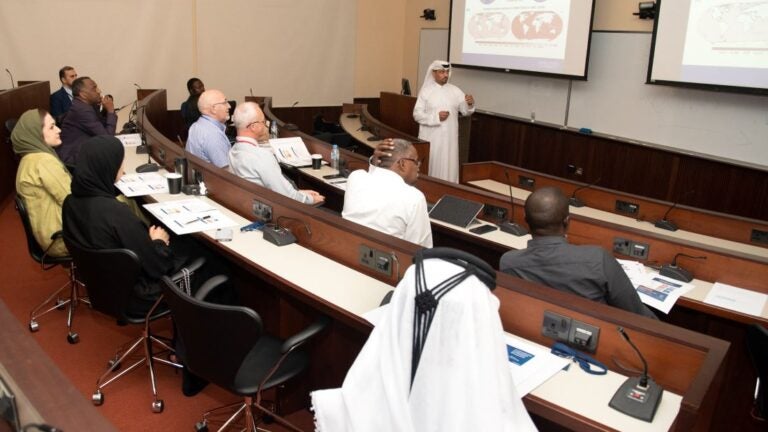 Certificate Programs
Broaden your expertise and polish your resume with our in depth Certificate Programs taught by highly regarded experts in their fields.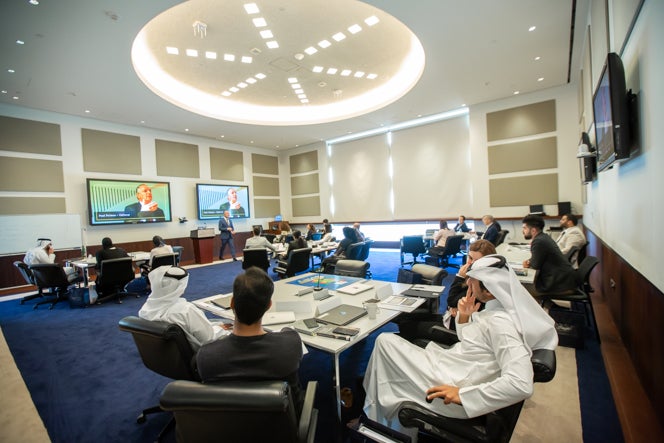 Executive Education Open Programs
Our Executive Education Program provides working professionals with the opportunity to attain the knowledge and hands-on experience they need to propel their careers forward.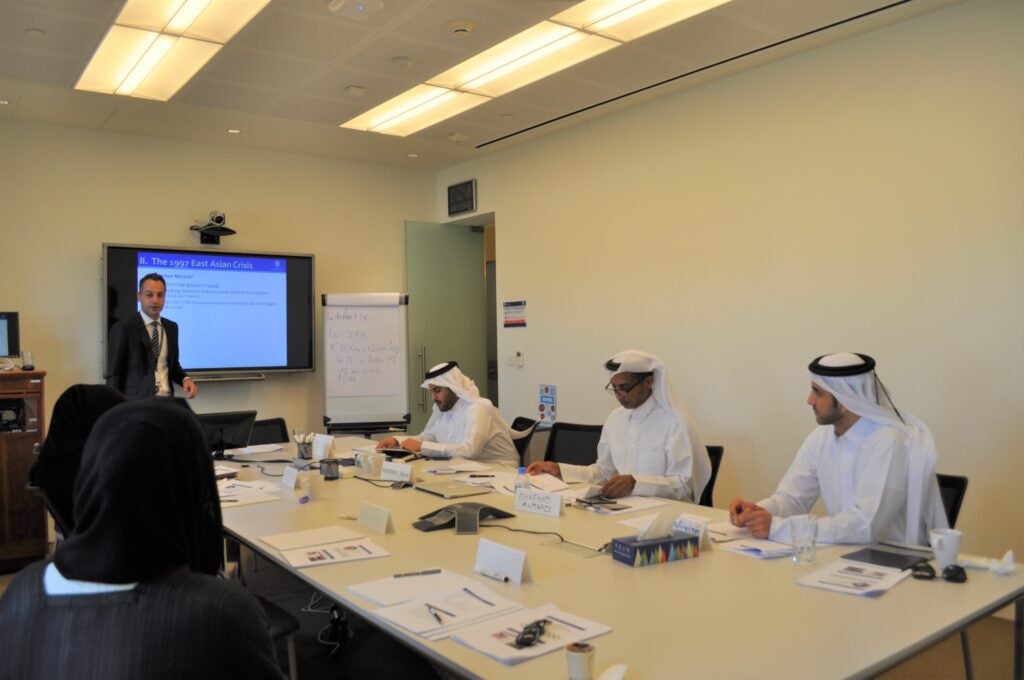 Custom Programs
Drawing on our Qatar-based expertise and leveraging the resources of Georgetown University's nine schools in Washington, DC, along with world-renowned faculty and research centers, we offer customized training on a variety of subjects for the public and private sector.
Master Degree Options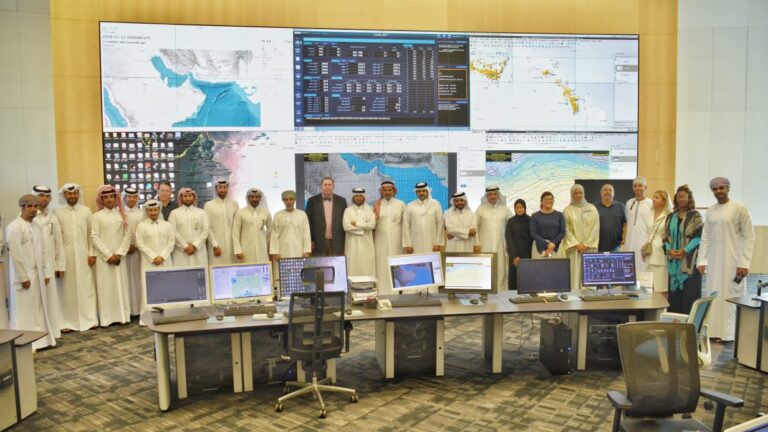 Executive Master's in Emergency and Disaster Management
This program is for professionals in the public and private sectors, who want to learn to effectively apply preparedness principles, mitigate potential threats, and manage response and recovery efforts in an international context.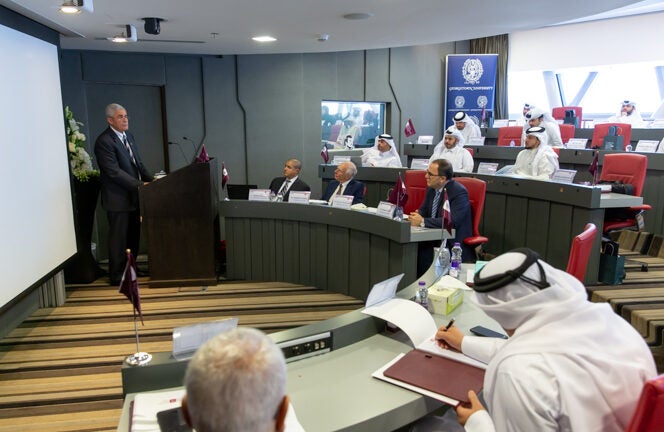 Executive Master's in Leadership
This program is here to help government and business professionals on the leadership track in their chosen fields learn and to support them grow as leaders and decision-makers.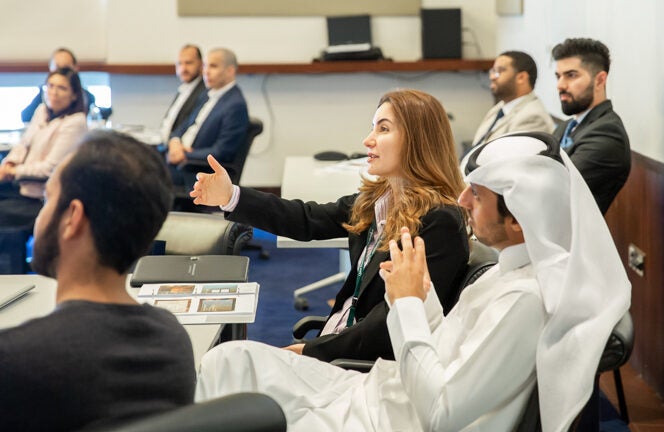 Testimonials
Hear from our past and current students on how furthering their education through the Executive and Professional Education program at GU-Q has made a difference in their lives and their communities.
Contact Us
To take the next step for your future, learn more about our executive educational opportunities by contacting the Executive and Professional Education program staff.