Welcome to Georgetown University in Qatar
Georgetown University in Qatar is focused on providing holistic education through exposure to different faiths, cultures, and beliefs, and through critical engagement with a range of ideas and points of view.
About
To date, 719 graduates from 52 countries have earned a Bachelor of Science in Foreign Service (BSFS) degree, and are working in a broad range of fields from politics to finance, arts, education, energy, international consultancy, and more.  With majors in Culture and Politics, International Economics, International History, or International Politics, Georgetown's holistic liberal arts education engages students in discovering critical and innovative solutions to some of the world's most challenging problems alongside a passionate learning community of students, faculty and university leaders. 
True to the spirit of Georgetown, our multidisciplinary study of international affairs focuses on educating the whole person through exposure to different faiths, cultures, and beliefs, and through critical engagement with a range of points of view. As a result, the Qatar campus is a vibrant, multinational community of outstanding students, faculty, and staff, dedicated to the best in scholarship, learning, and service.
Realize your potential
GU-Q's diverse student population represents more than 50 different nationalities from five continents. To date, 719 graduates from 52 different countries have earned degrees from our university.
ACADEMICS
Build your own future
Founded in 1919, Georgetown University's School of Foreign Service (SFS) sought to educate students about global issues and prepare them for a life of service – in business, government, and the humanitarian fields. Continuing (and expanding on) that tradition, the SFS offers students in both Washington, DC, and Doha, Qatar, an interdisciplinary undergraduate degree program built on a rigorous liberal arts curriculum.
what makes GU-Q Special
Watch students and faculty talk about their personal journeys to Georgetown University in Qatar and share insights from their experiences in Education City.
Campus life
Experience something new
GU-Q's diverse student population enables each student to learn about different countries and experience new cultures and traditions. Both inside and outside the classroom, our students share their own stories and draw from their strengths to contribute to the thriving Georgetown community.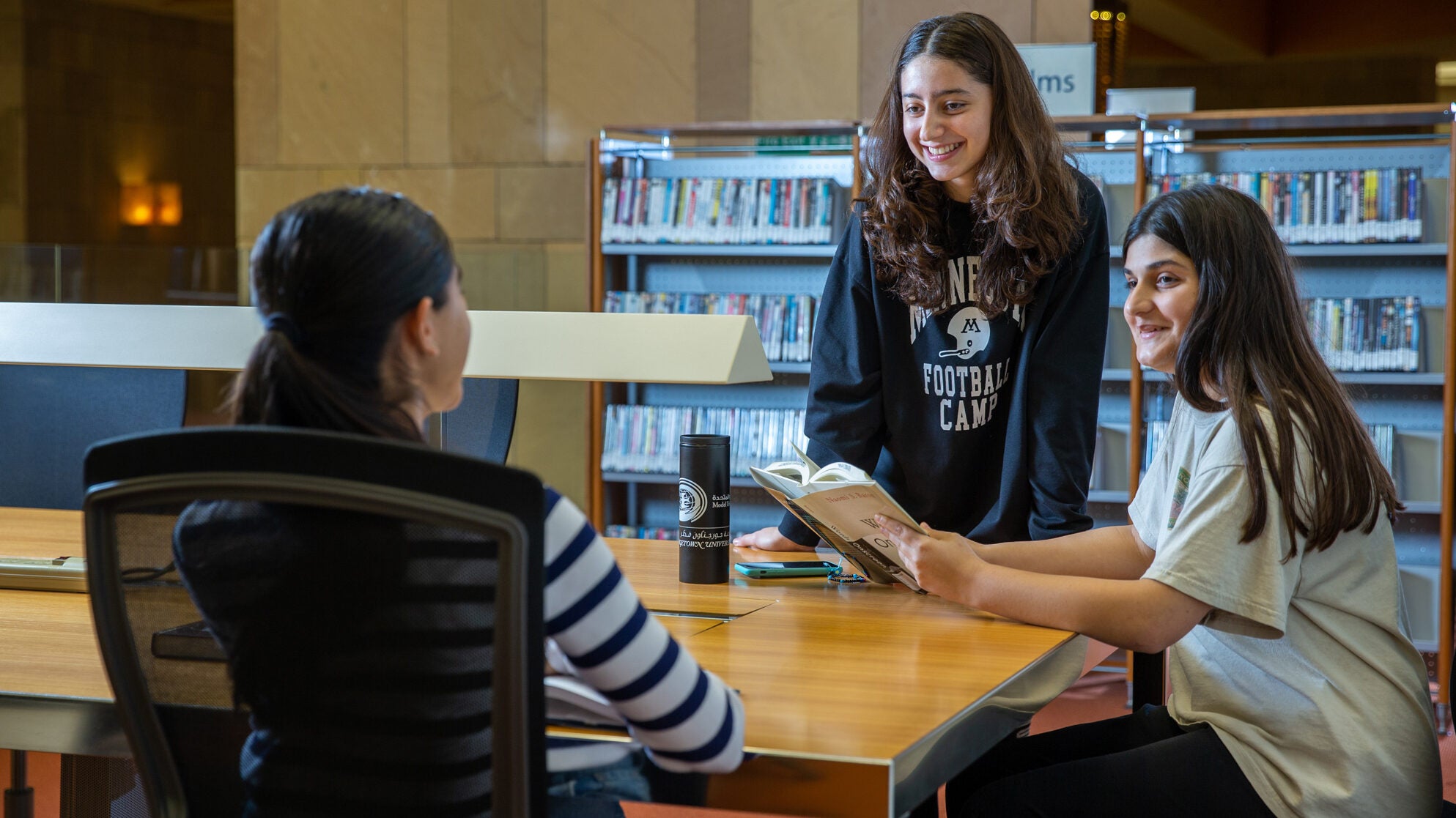 Research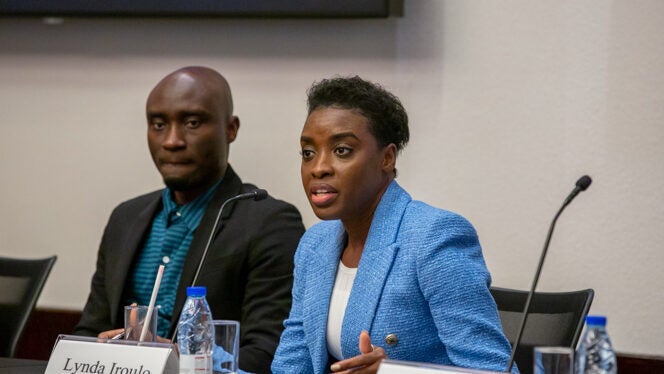 Create new knowledge
Scholars at GU-Q demonstrate a sustained commitment to world-class research, education, and public service. Our faculty's research is recognized both regionally and globally, with a broad range of original research publications and involvement in major international conferences.
This culture of scholarly inquiry also supports the academic excellence of students and has resulted in their participation in international research programs, student-run conferences, and numerous student awards.
featured Research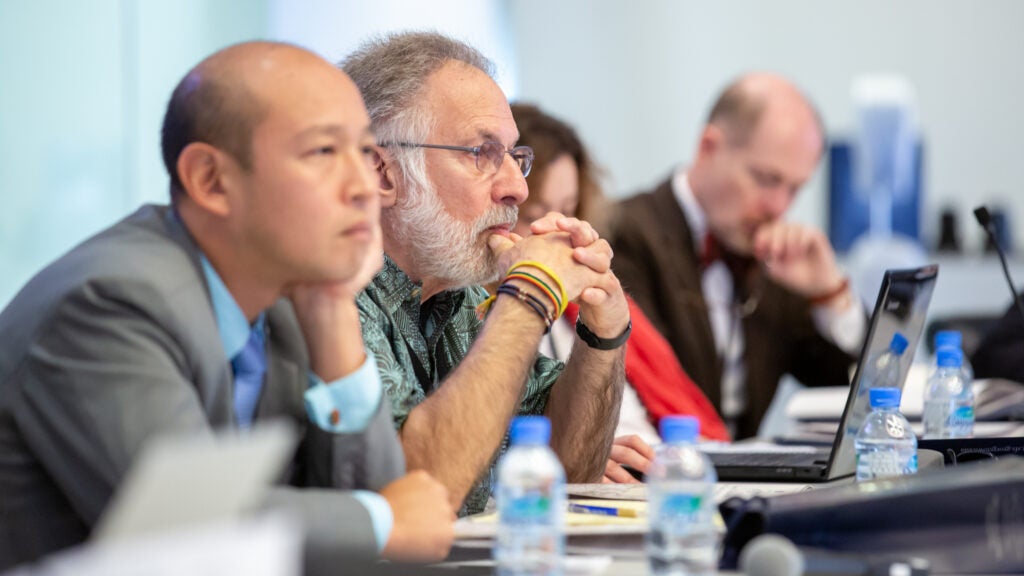 Indian Ocean Working Group (IOWG)
The IOWG convenes researchers from across the world to build collaborative expertise across the boundaries of traditional area studies to remap the Indian Ocean World through historical circularities of people, culture, knowledge, ideas, commodities, technology, architecture, labor, and capital.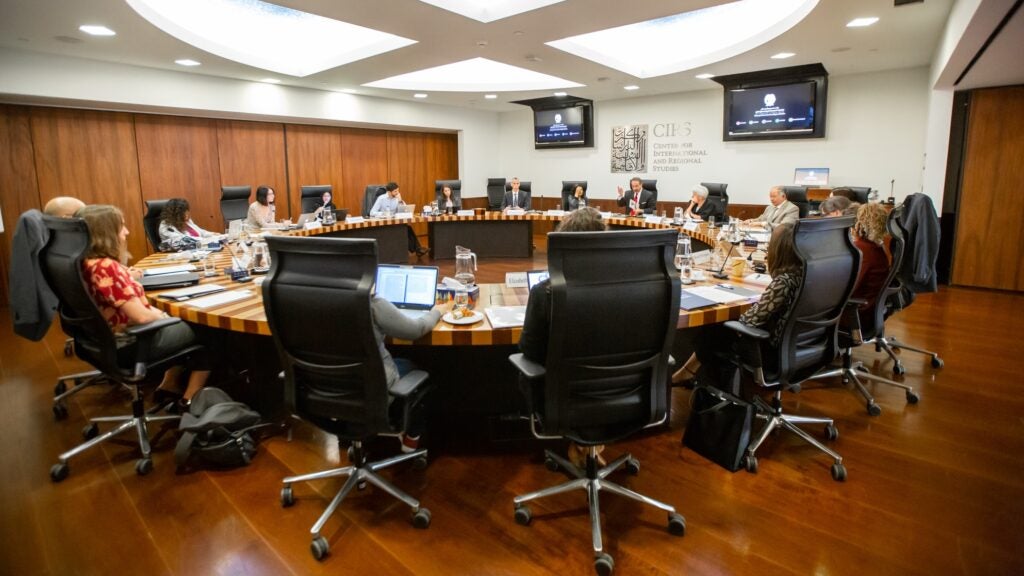 The Center for International and Regional Studies (CIRS)
CIRS is a premier research institute which sponsors major studies of emerging socio-economic and political trends in the Gulf region and gathers experts for research initiatives in the areas of international relations, political economy, and domestic politics.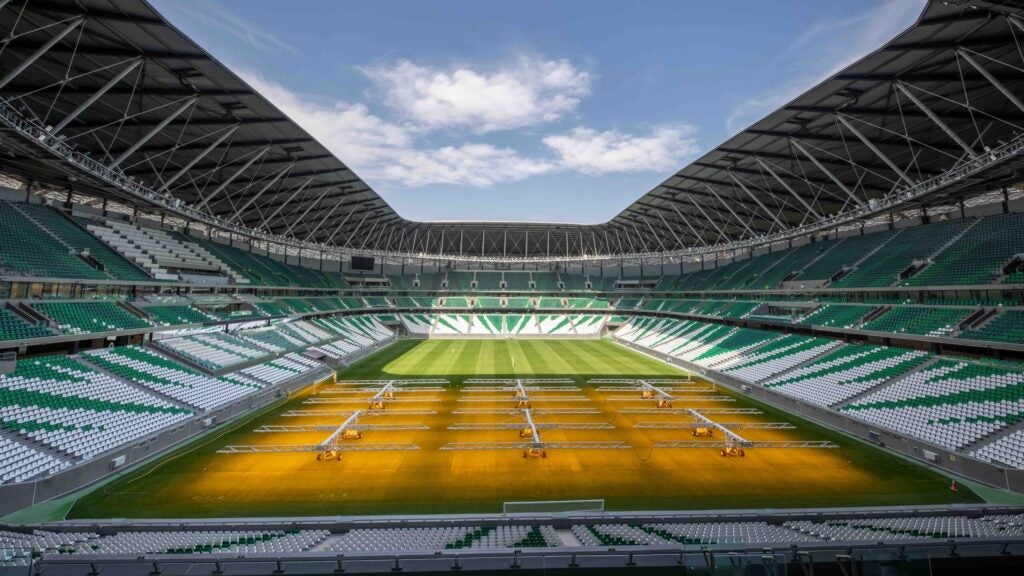 Building a Legacy: Qatar FIFA World Cup 2022
This CIRS research initiative provides a platform for academic engagement and examination of the implications of staging "the world's greatest sporting event" on the social, political, and economic development of Qatar as well as on regional and global affairs.
News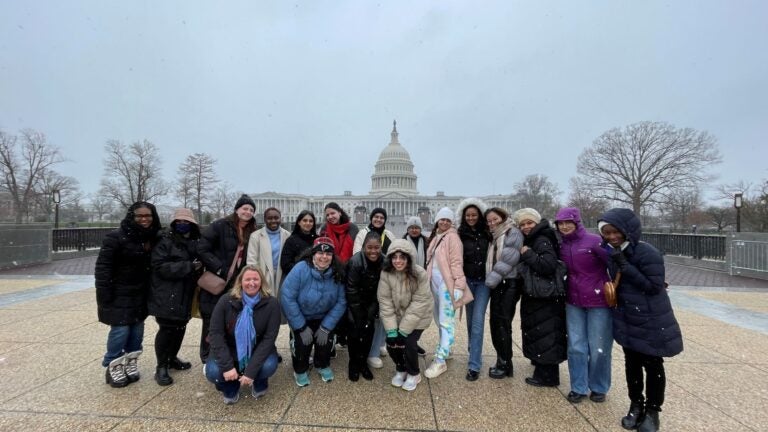 As the world celebrates and recognizes the vital role that women have played throughout history this month, students at Georgetown University in Qatar (GU-Q), were inspired to become future changemakers…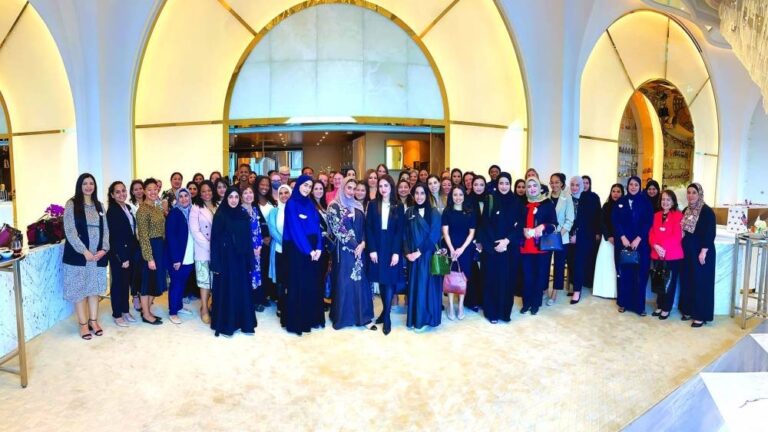 Source: Gulf Times, March 21, 2023 A number of diplomatic missions in Qatar welcomed female students from the Georgetown University in Qatar (GU-Q) to the "Diplomat for a Day" experience…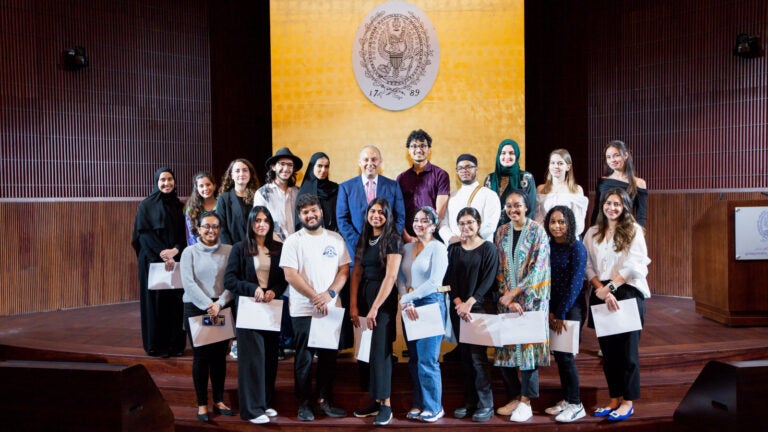 Georgetown University in Qatar (GU-Q), held its annual Dean's Honors Reception on their Education City campus to recognize the outstanding achievements of 207 students who have excelled academically during the…