Welcome to Georgetown University in Qatar
Through the Qatar campus, Georgetown University draws on the diverse economic, social, political, and cultural traditions of the region to provide a world-class education in international affairs.
Global Citizens with a Service Mindset
Our Bachelor of Science in Foreign Service (BSFS) degree program offers students a comprehensive understanding of complex global issues and prepares them to be effective leaders in a world that is increasingly interconnected.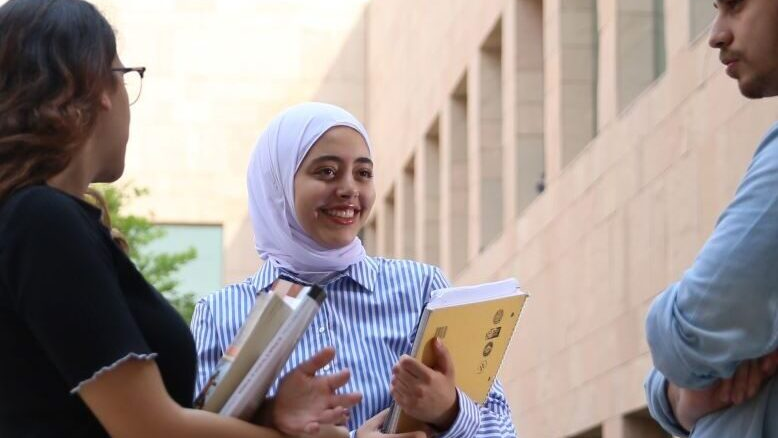 We Cultivate Hearts and Minds
Under the mentorship of our distinguished faculty, students are equipped with the knowledge, skills, and perspectives needed to succeed in their chosen careers. Learn how you can join a community of changemakers working towards a brighter future for all.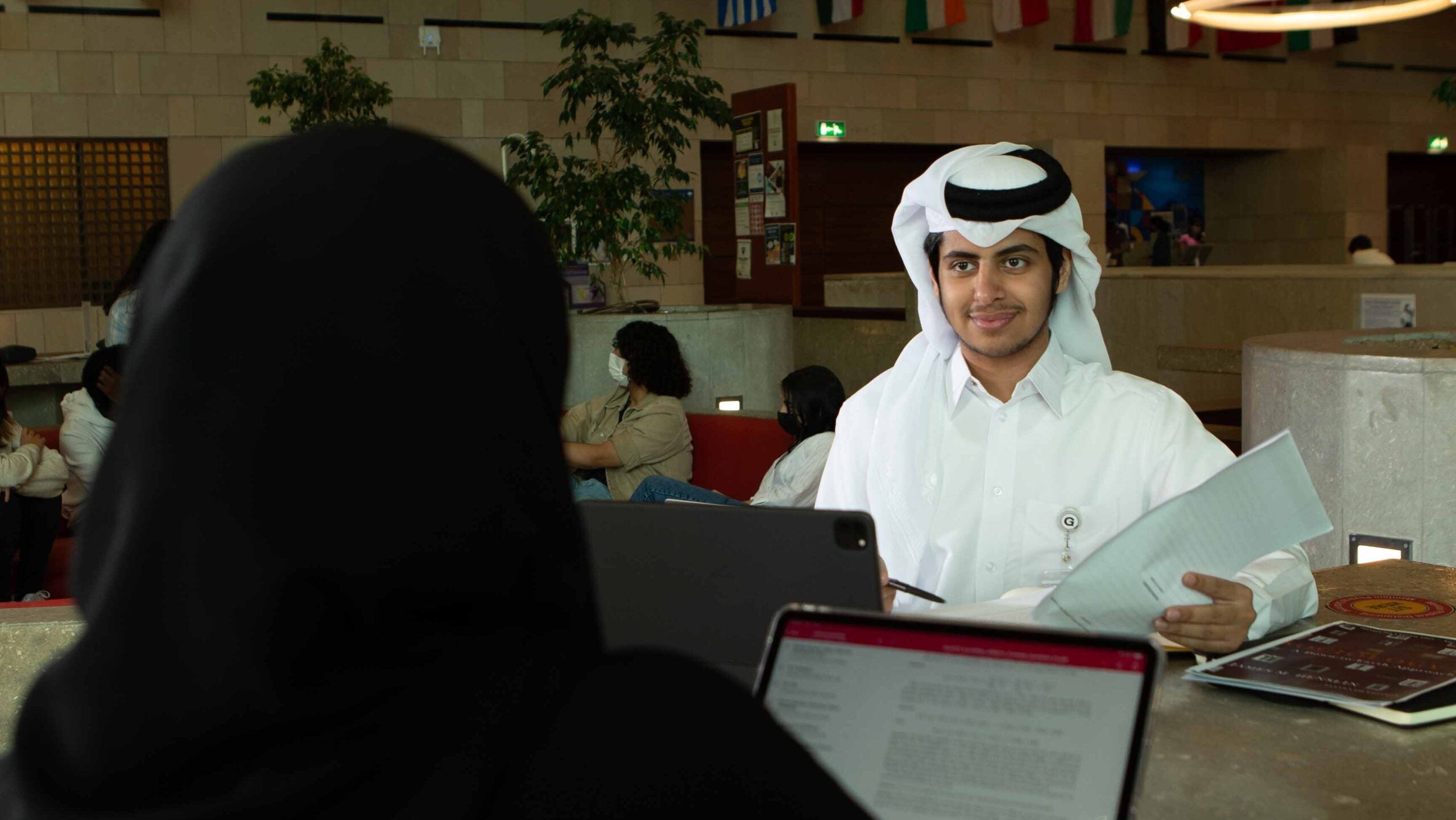 Purpose-Led Education
Earn a degree in culture, economics, history, or politics that combines rigorous coursework, experiential learning, and research training with a focus on social justice and personal growth.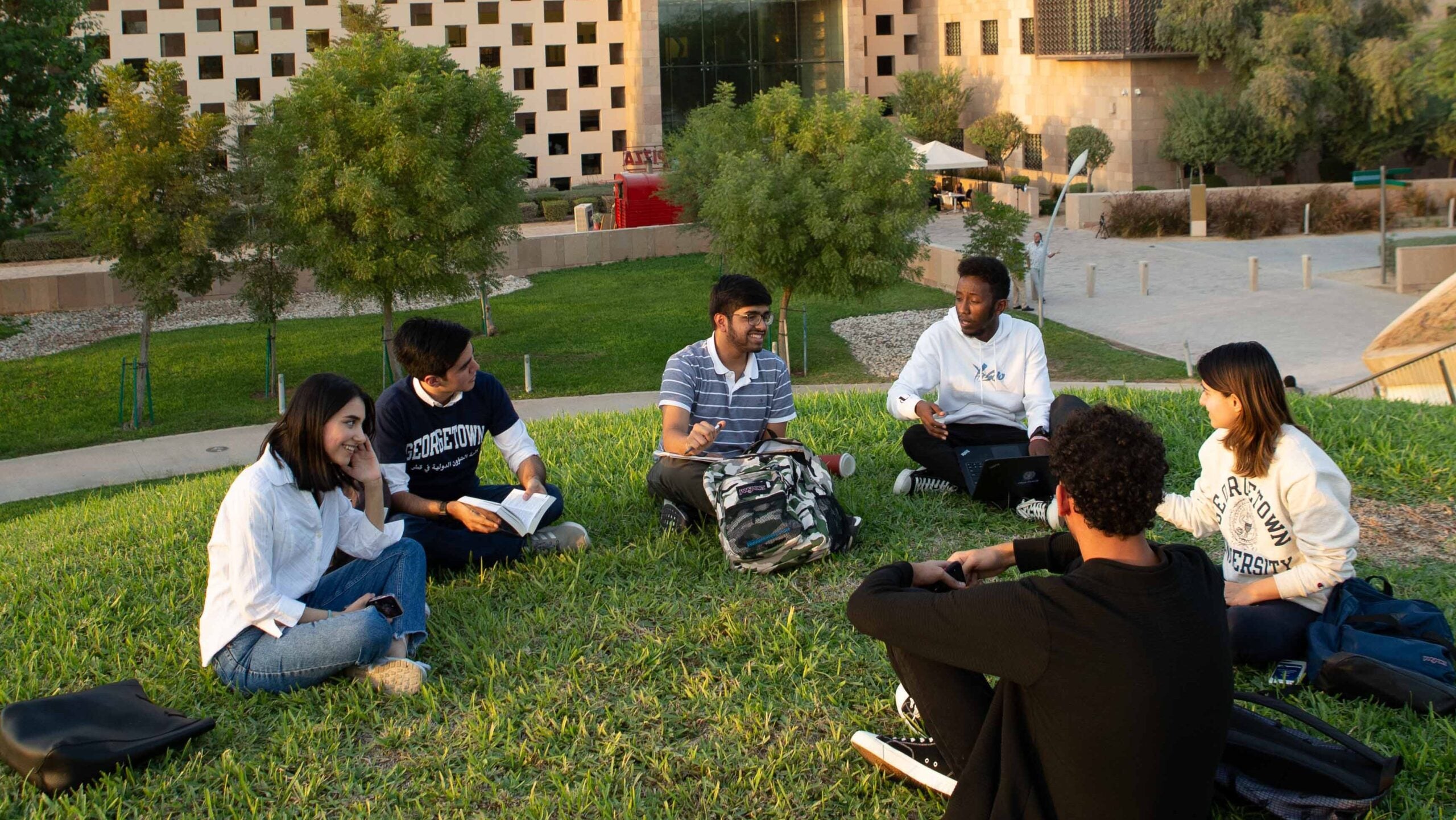 A Sense of Belonging
We are a vibrant, multinational community of outstanding students, faculty, and staff, dedicated to the best in scholarship, learning, and service.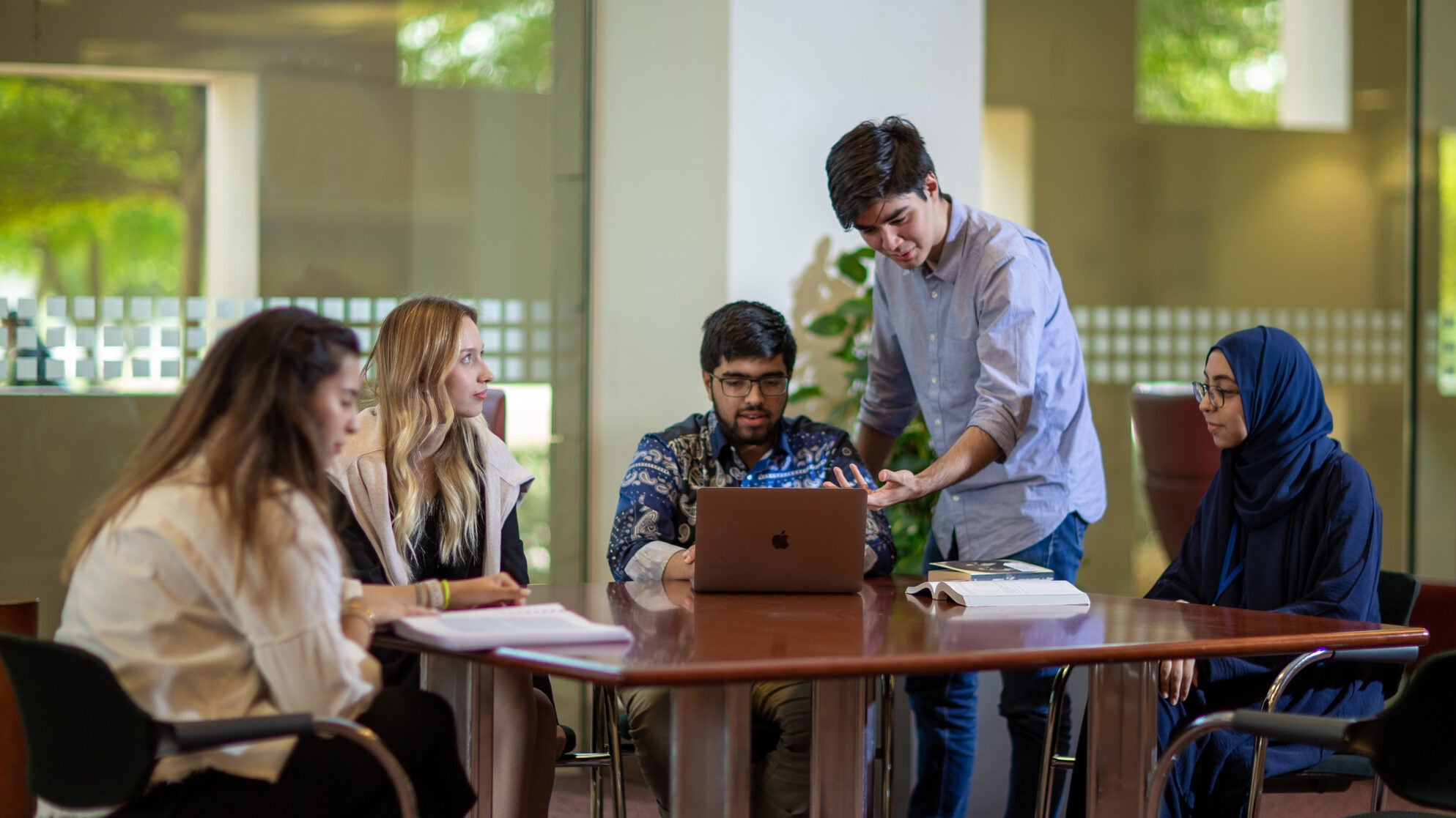 Restless Inquiry
We foster a culture of scholarly inquiry that pushes the boundaries of knowledge to offer insights into real-world challenges and opportunities.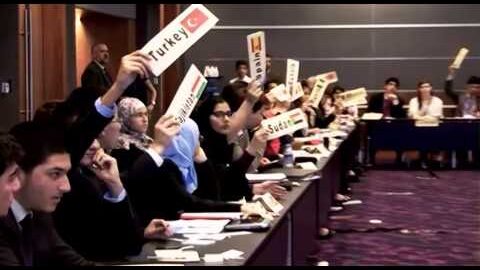 High School Programs
From college preparation summer programs and year-round workshops, to Model UNs, we prepare youth for success at the college level.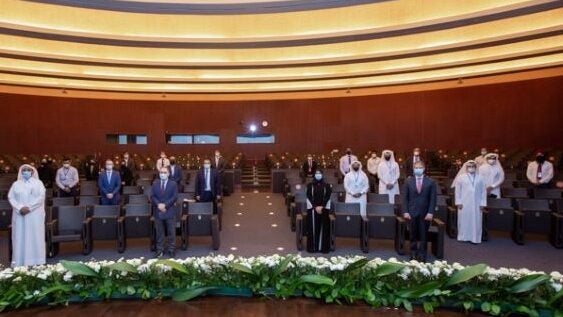 Customizable Programs
We offer certificates and custom programs that help build a knowledge economy and contribute to Qatar's progress toward its national vision.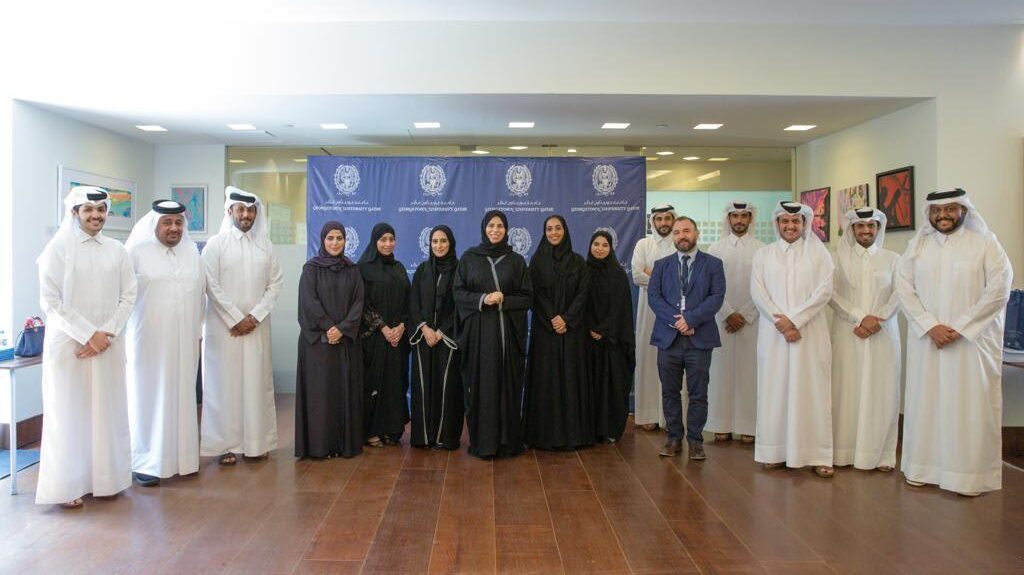 Executive Master's Degrees
Our Master's degrees draw on the full breadth of Georgetown University's offerings and can be tailor made to meet workforce needs.
University News
Stories about our people, research impact, and events.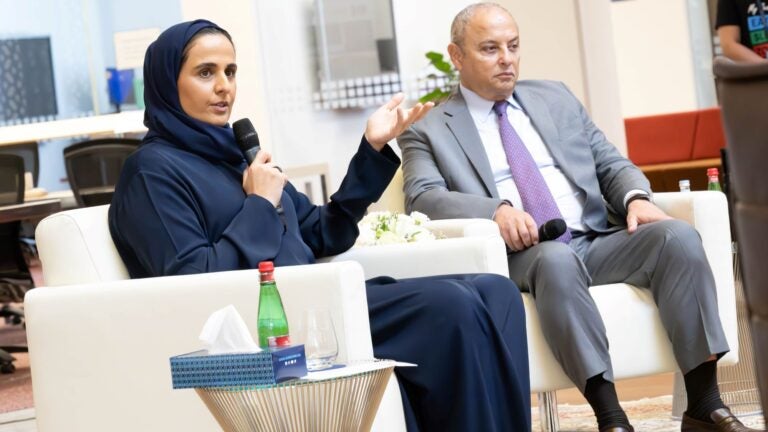 The Chairperson of Qatar Museums, H.E. Sheikha Al Mayassa Bint Hamad bin Khalifa Al Thani, engaged students and graduates of Georgetown University in Qatar (GU-Q) in a vibrant discussion about…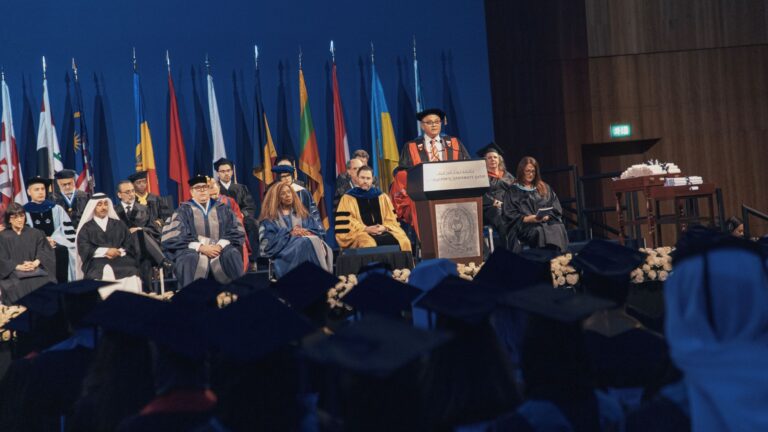 Georgetown University in Qatar (GU-Q), a QF partner, celebrated the remarkable achievements of 105 undergraduate students and 29 graduate students at a commencement ceremony on Thursday, May 11, 2023. The…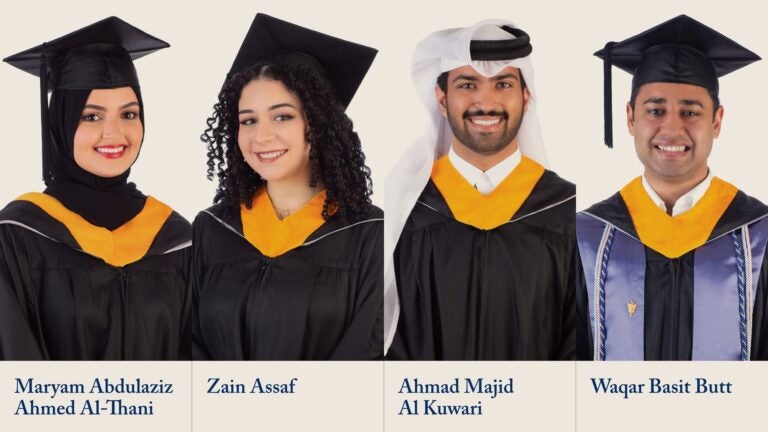 Each graduating senior in the Class of 2023 has a unique story to tell, full of personal achievements, academic accomplishments, and impactful community engagement projects. These four exceptional individuals have…
Research and Scholarship
We share ideas and shape the future. As a global research community collaborating across our campuses and around the world, we are innovators, incubating ideas to improve our communities and inform policy.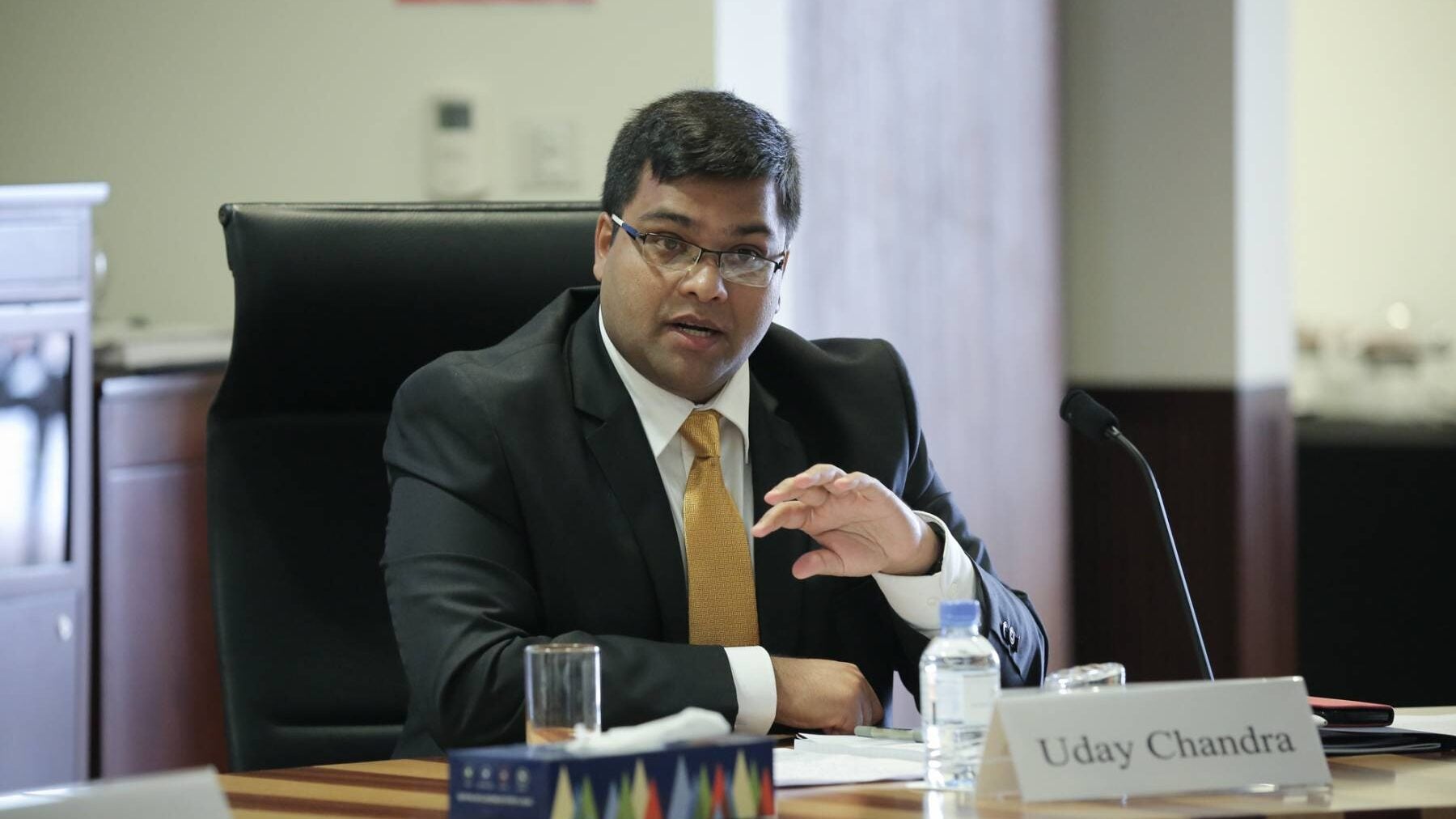 Faculty Research
Our culture of scholarly inquiry and exploration supports the research of a globally recognized faculty and the emerging scholarship of our students. Explore our current research initiatives and discover ways you can engage with our diverse and thriving research community.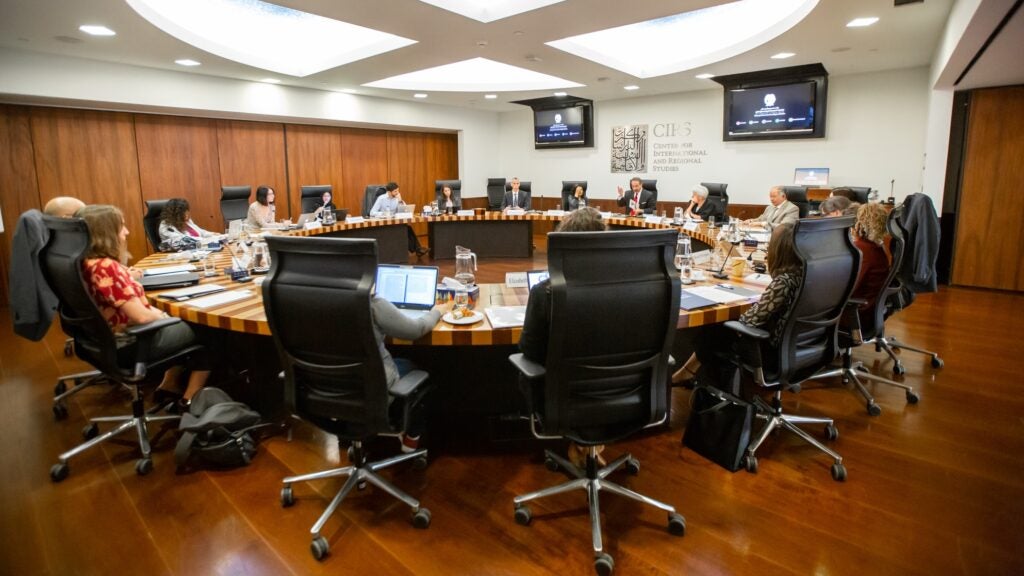 Center for International and Regional Studies
The Center for International and Regional Studies (CIRS) is a premier research institute which sponsors major studies of emerging socio-economic and political trends in the Gulf region and funds research initiatives in the areas of international relations, political economy, and domestic politics.