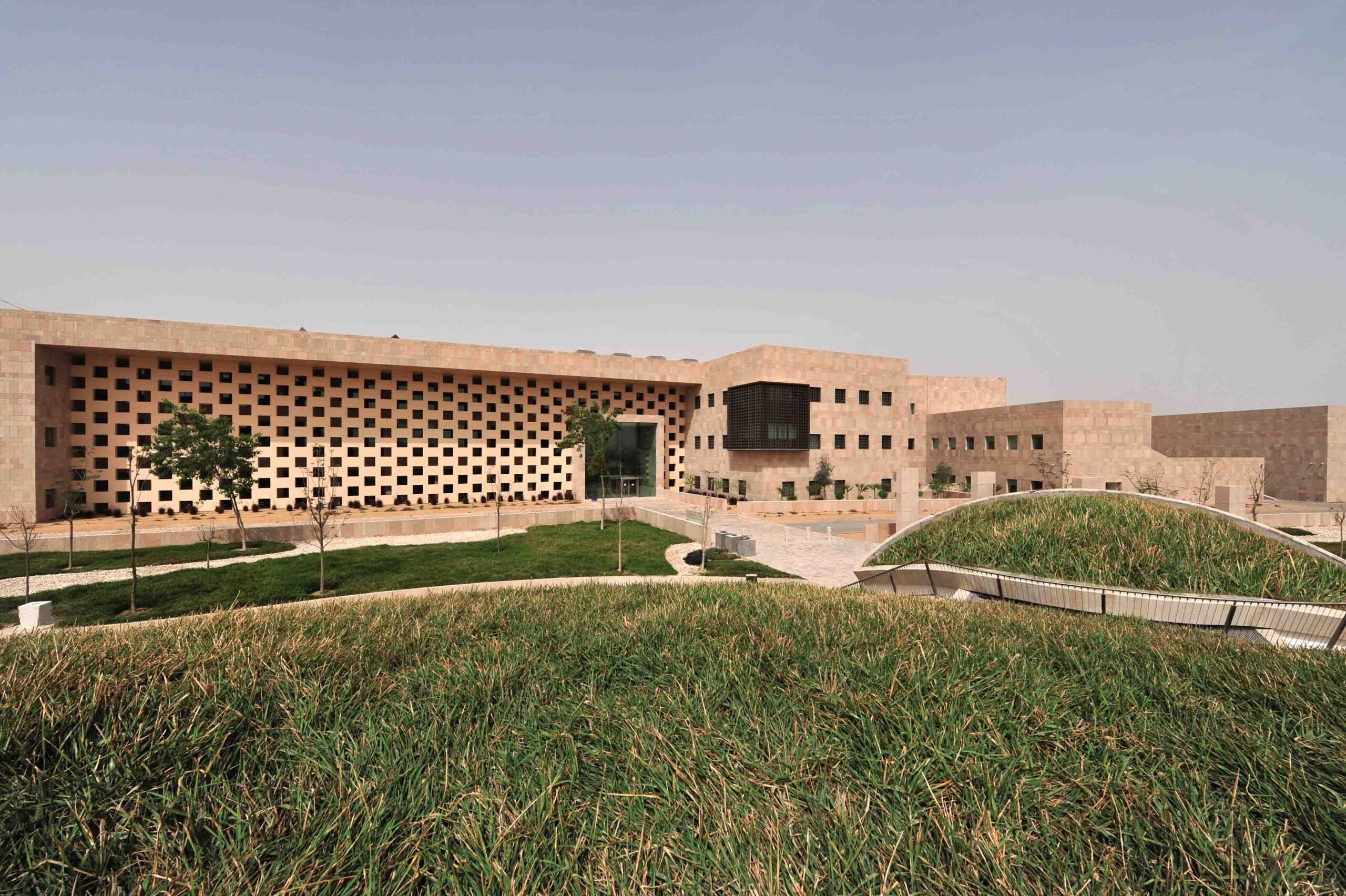 Accessible World-Class Education
We strive to help every student at GU-Q afford their dream of pursuing higher education. There are several different types of funding available depending on your financial needs.
Georgetown University in Qatar admits and enrolls students without regard to their financial circumstances and is committed to meeting the demonstrated financial need of eligible students through a combination of aid programs that include grants, scholarships, federal aid and sponsorships.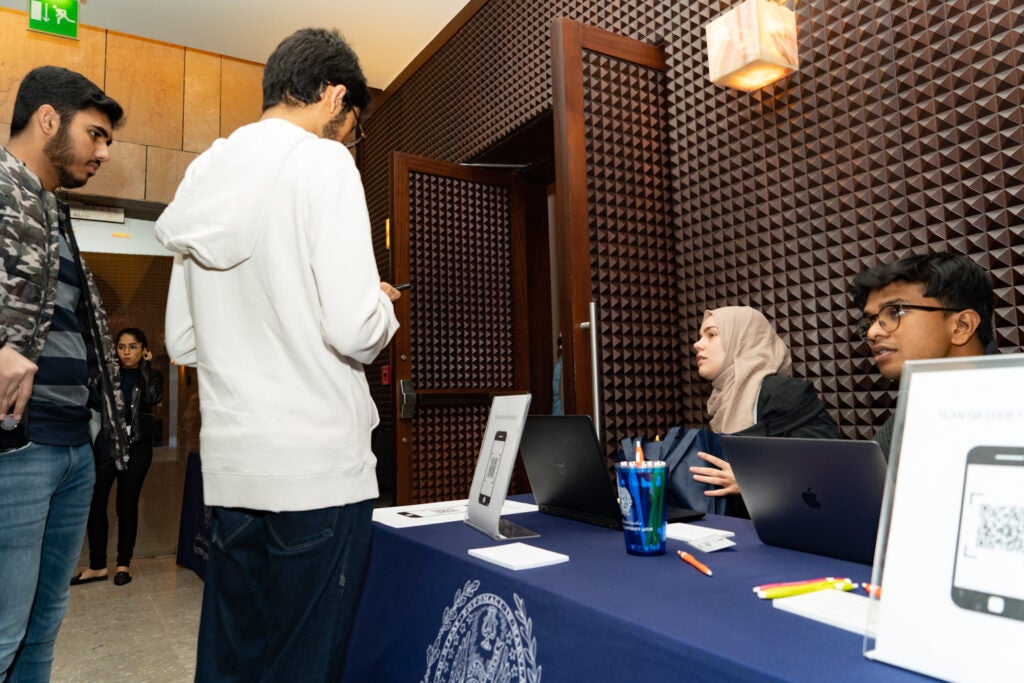 Financial Aid
GU-Q offers a number of financial aid options for qualified students.
Explore your aid options and find out if you are eligible. We create an individualized aid package to meet all of your demonstrated need.
Need-blind Admission
GU-Q admits students regardless of their ability to pay. Students with financial concerns are encouraged to apply for financial assistance. GU-Q financial aid award may consist of several types of resources to meet a student's demonstrated financial need. We have several funding support options to meet your needs.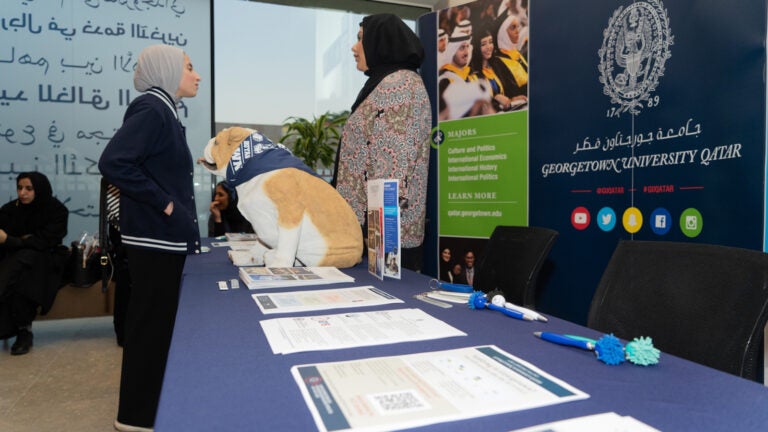 Grants & Scholarships
We strive to make world-class education affordable for every student. Each year, GU-Q awards need-based grants and a limited number of merit-based scholarships to eligible students.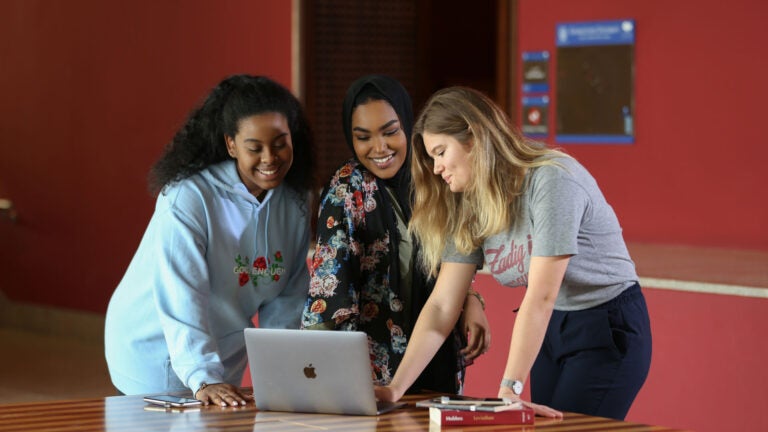 Sponsorships
If you are a Qatari citizen, you may qualify for Qatari government ministry or private business sponsorship. Explore options, find out if you are eligible, and learn how to apply.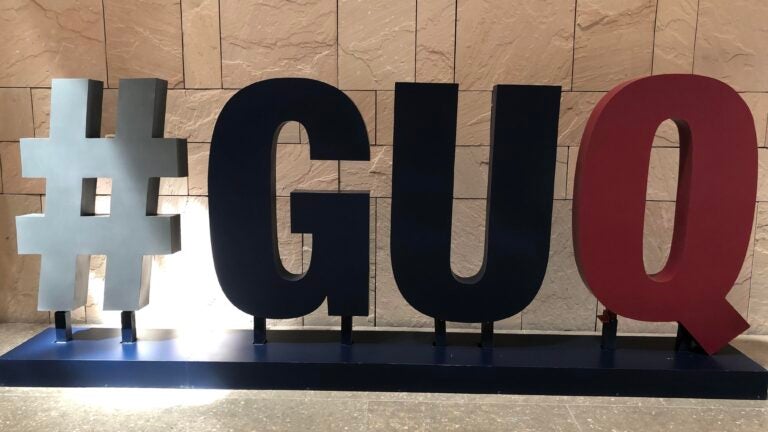 FAFSA
U.S. Citizens and eligible non-citizens may be able to receive a loan through the Federal Student Loan Program. Note: Non-FAFSA Financial Aid offered at Georgetown's campus in Washington, DC, does not apply to students studying in Qatar.
Student Employment Opportunities
Student Employment
GU-Q students can work up to 20 hours a week while classes are in session, and 40 hours during semester breaks. Typical student wages range from 40 to 50 QR/hour (roughly USD $12/hour).
Individual departments and projects (such as the library, finance office, admissions office, or faculty research projects) hire students directly as Georgetown student employees.
HBKU Student Employment
Through the HBKU Student Employment Program, students in Education City may work in any of the institutions around campus. 
Students will be provided more information about student employment opportunities during New Student Orientation.