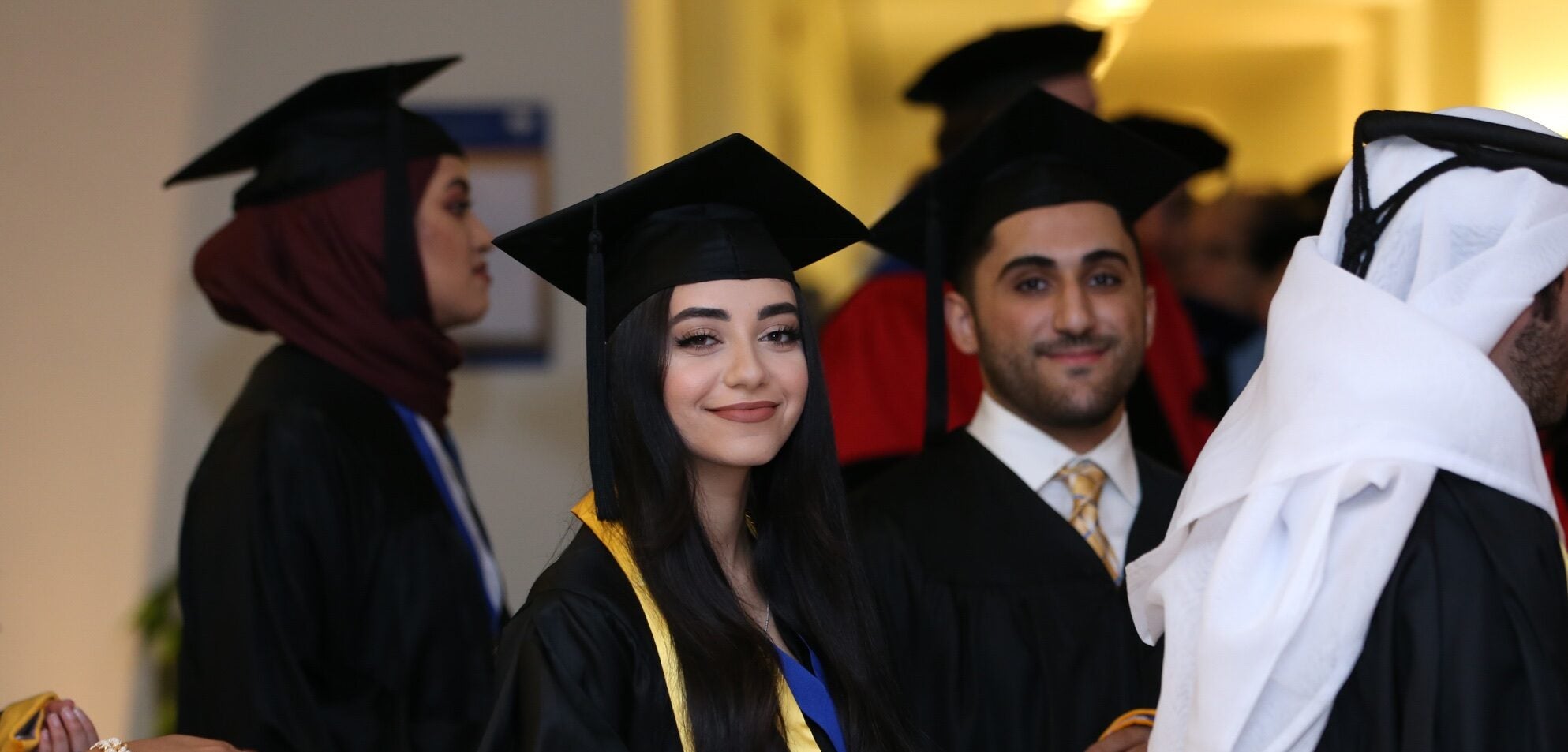 Bachelor of Science in Foreign Service (BSFS)
A World-Class Education in the Spirit of Service
Our BSFS degree combines a legacy of academic excellence with a devotion to humanitarian service. Immerse yourself in learning about some of the major issues which shape our world, and prepare for a life of service whether you go on to contribute to the success of businesses, or serve in the public or non-profit sector.
Interested in Applying?
Ready to Start your Journey?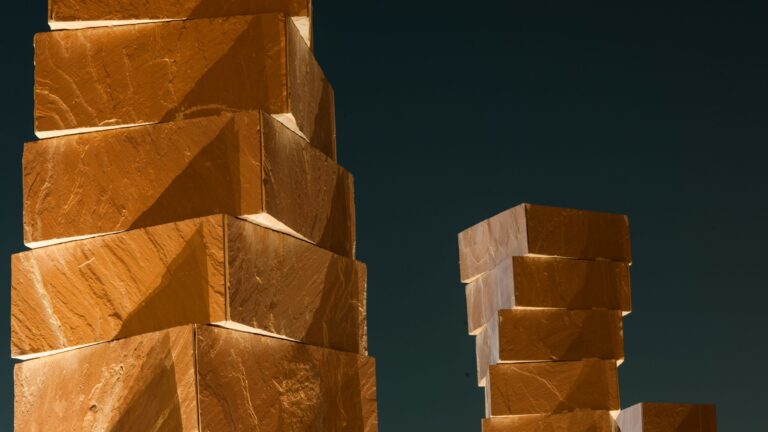 Degree Overview
Starting with a core curriculum providing a strong grounding in a range of disciplines, students then choose their major and can deepen their studies through minors, certificates, and a range of hands-on learning and travel opportunities.
433

Students

65

Student Nationalities

633

Graduates
Areas of Study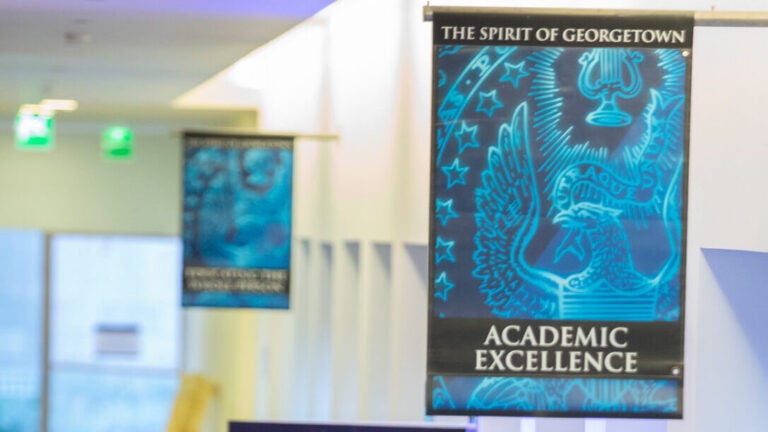 Core Curriculum
In their first two years students take a variety of courses that cover a broad range of topics in the liberal arts, providing the basis of knowledge they need to understand and solve complex problems.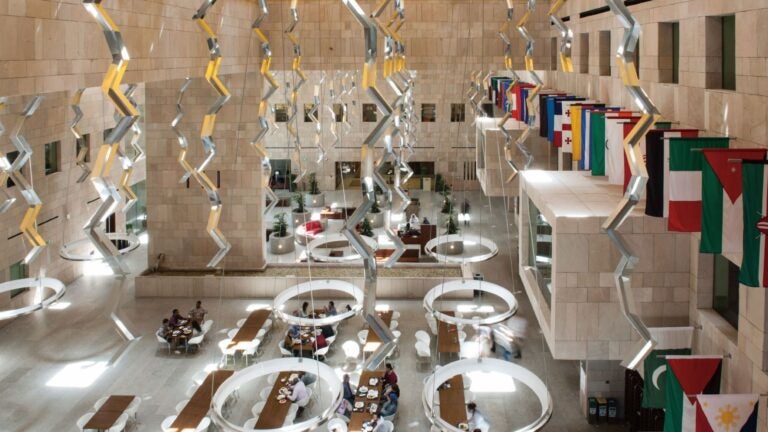 Majors, Minors, and Certificates
Building on the core curriculum, students choose from multidisciplinary majors in international affairs accross culture, politics, economics, and history, while additional minor and certificate options allow students to deepen their studies to further their interests and career goals. Students graduate with a well rounded set of skills, competencies, and credentials recognized around the world.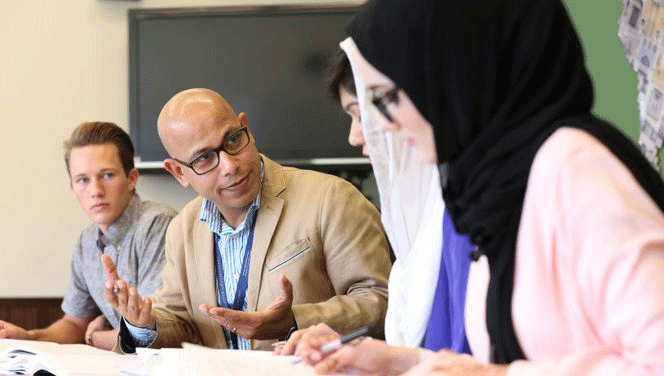 Gain Competency in Arabic
GU-Q's innovative Arabic Language Program developed by world-renowned scholars in Arabic language learning, offers Modern Standard Arabic (MSA) for both heritage language learners and foreign language learners, developing professionals equipped to work in Arabic environments.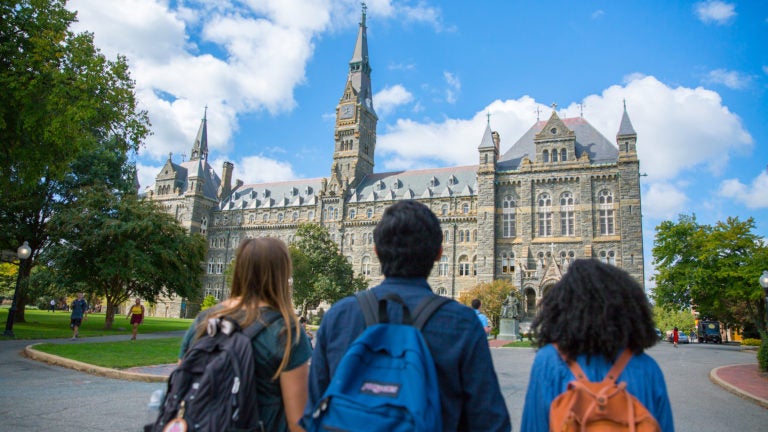 Accelerated Combined BSFS and Master's Degree
Complete your undergraduate and master's degree in five years with this program offered through Georgetown's School of Foreign Service and the Graduate School of Arts and Sciences.
Registrar
Learn more about course scheduling and registration, and records of graduation and attendance.
"Studying the liberal arts at GU-Q gives you this well-rounded education that sets you up for whatever career or education you want to pursue."

Ibrahim Al Derbasti (SFS'10), Deputy General Manager of Contracts and Procurement at Shell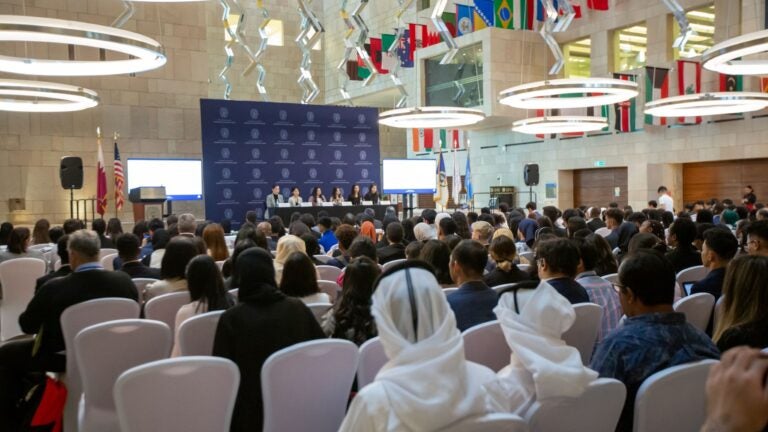 High School Programs
Get ready for university with a variety of programs througout the year to hone your communication skills, improve your test results, and make your college application stand out.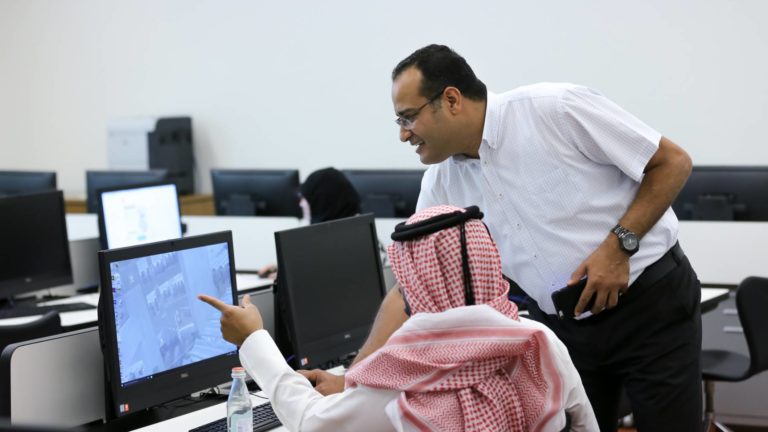 Executive Education
GU-Q also offers Qatar professionals certificate courses, community classes, and custom designed executive master degrees in collaboration with our Washington, DC campus.
Applying to GU-Q
Interested in applying?  We invite you to learn more about how to apply to each of our programs, including information on tuition fees and expenses, and options for scholarships and financial aid.