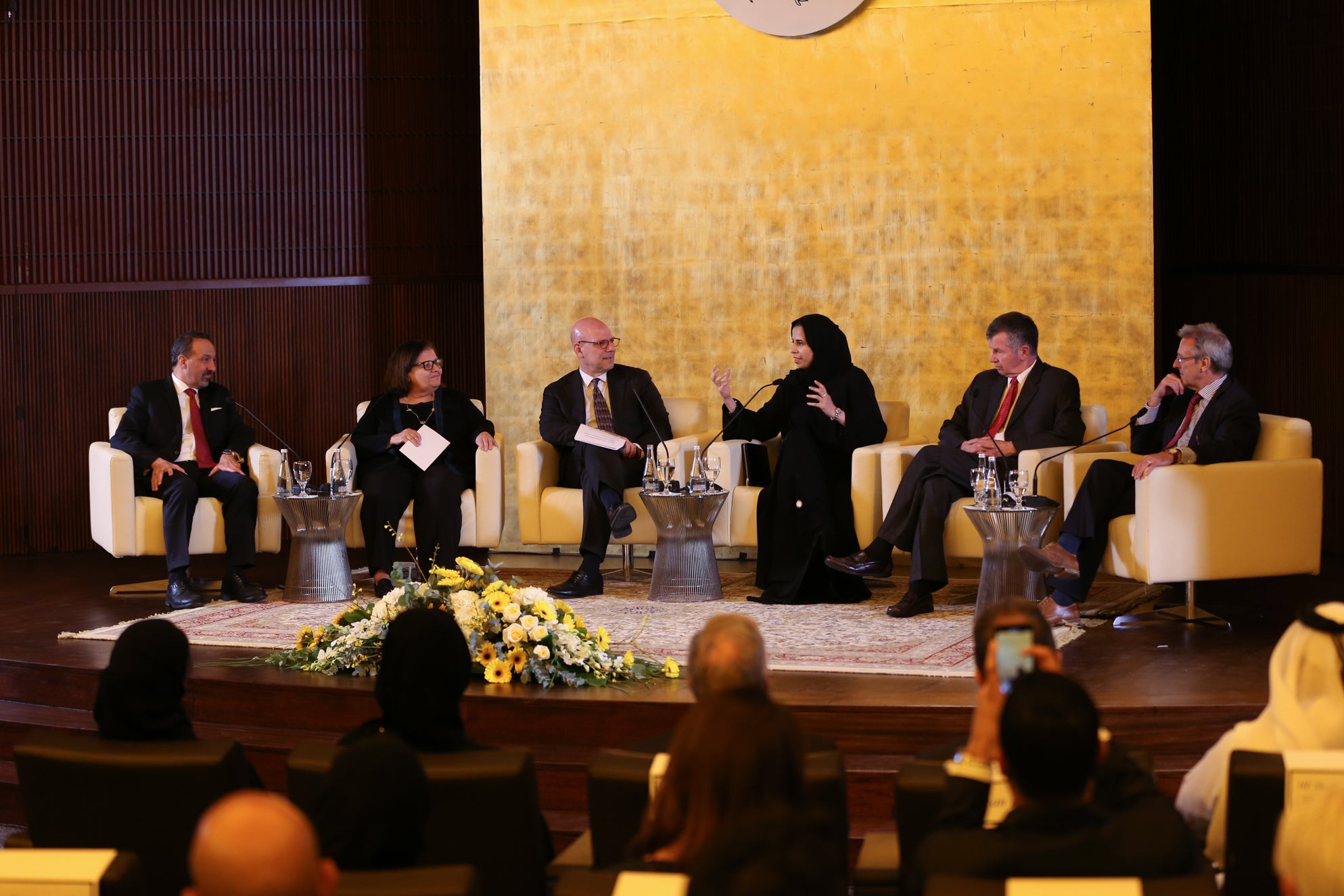 Dedicated Leadership, Faculty, and Staff
Our diversity and value-based culture makes GU-Q a supportive and vibrant place to study and work.
Our Culture
As a value-led institution, we are student-centered and people-focused, constantly seeking to improve our environment, create opportunities for personal development, and engage with our community.
The Whole Person
At GU-Q, you're more than a mind. You're an individual with unique talents, dreams, and passions. Our long-held Jesuit tradition of cura personalis means a profound care and responsibility for one another, attentive to each person's circumstances, concerns, and gifts.
The Faculty and Staff Experience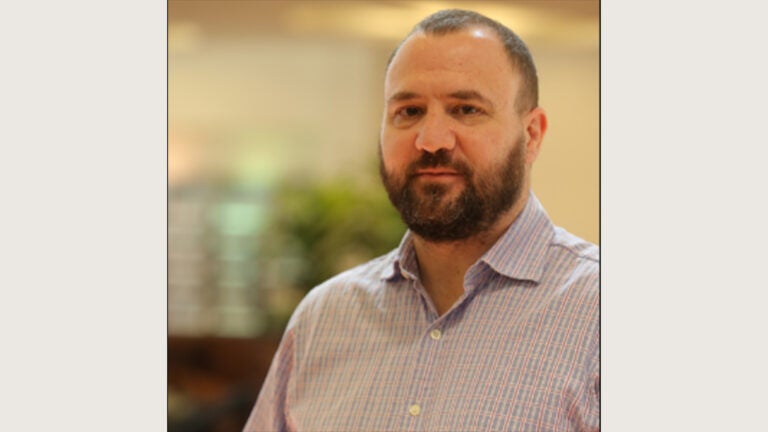 Inspiring Teaching
"I strive daily to ensure that my students get a highly dedicated, accessible, and inspiring teaching experience in every class session. I love working with a truly international student body that has pupils from every corner of the globe and I relish the opportunities in Qatar to work together with my students to explain and illuminate key contemporary issues and events by placing them in their proper context and by analyzing them in terms of their implications for present-day policymakers." – Dr. Rory David Miller, Professor of Government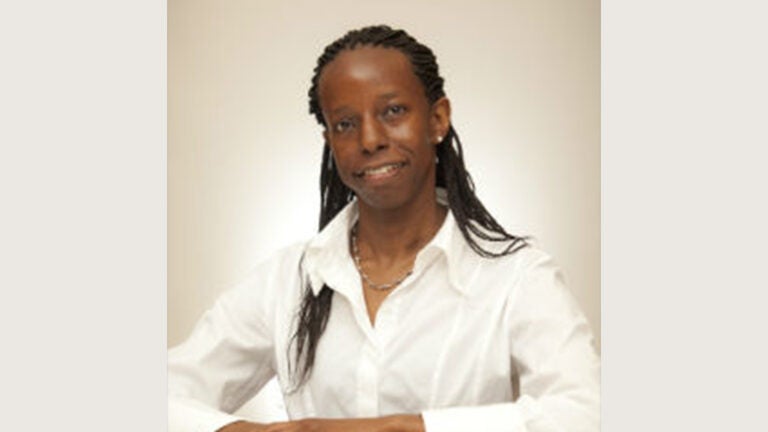 Sustained Dialogue
"The small class size makes teaching in Qatar a good experience because students get the attention they deserve and discussions are both manageable and productive. The students come from all over the world and bring their rich and unique experiences into the classroom. Both the students and professors enjoy the excellent support they receive from the various departments on campus. Everyone is involved in creating a good learning environment — and they do so most effectively." – Dr. Phoebe Musandu, Associate Professor of History
Enthusiastic Staff
"I think that we are the sum of our experiences. Our students here in Doha are excited to learn and have new experiences. Whether it is experiential learning through the international crisis simulation in conjunction with GU's Institute for the Study of Diplomacy, or through the Women and Development course, our small class sizes in Doha allow for a lot of interaction and reflection. Each student's questions and perspectives are addressed." – Dr. Christine Schiwietz, Assistant Dean for Academic Affairs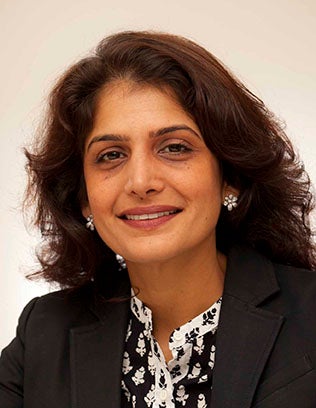 Engaged Researchers
"In addition to the scholarly, research-focused environment that embodies Georgetown, our geographical location provides us with a critical asset for carrying out our research projects. We get to study the Gulf not from a remote distance but up close and personal. Our research benefits from an academic approach which is impacted by our interaction and engagement with the broader community, and with the network of regional scholars we engage with. Through our daily contacts with students, with nationals, and with the people who live and work here, we end up thinking about things in a unique sort of way." – Zahra Babar, Associate Director for Research, Center for International and Regional Studies
Meet Our Leadership Team
Our leadership team has uniquely positioned the university to shape international affairs in the years ahead.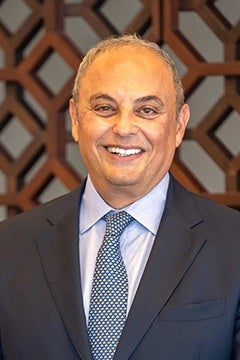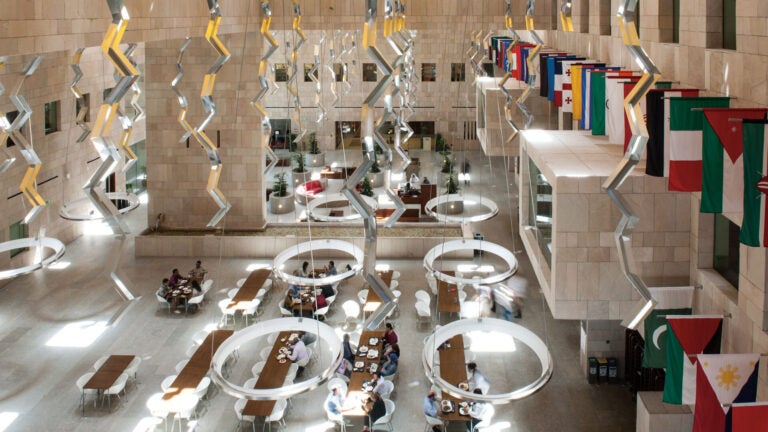 Faculty
Our faculty are some of the most sought-after experts, academics, and researchers in the world.