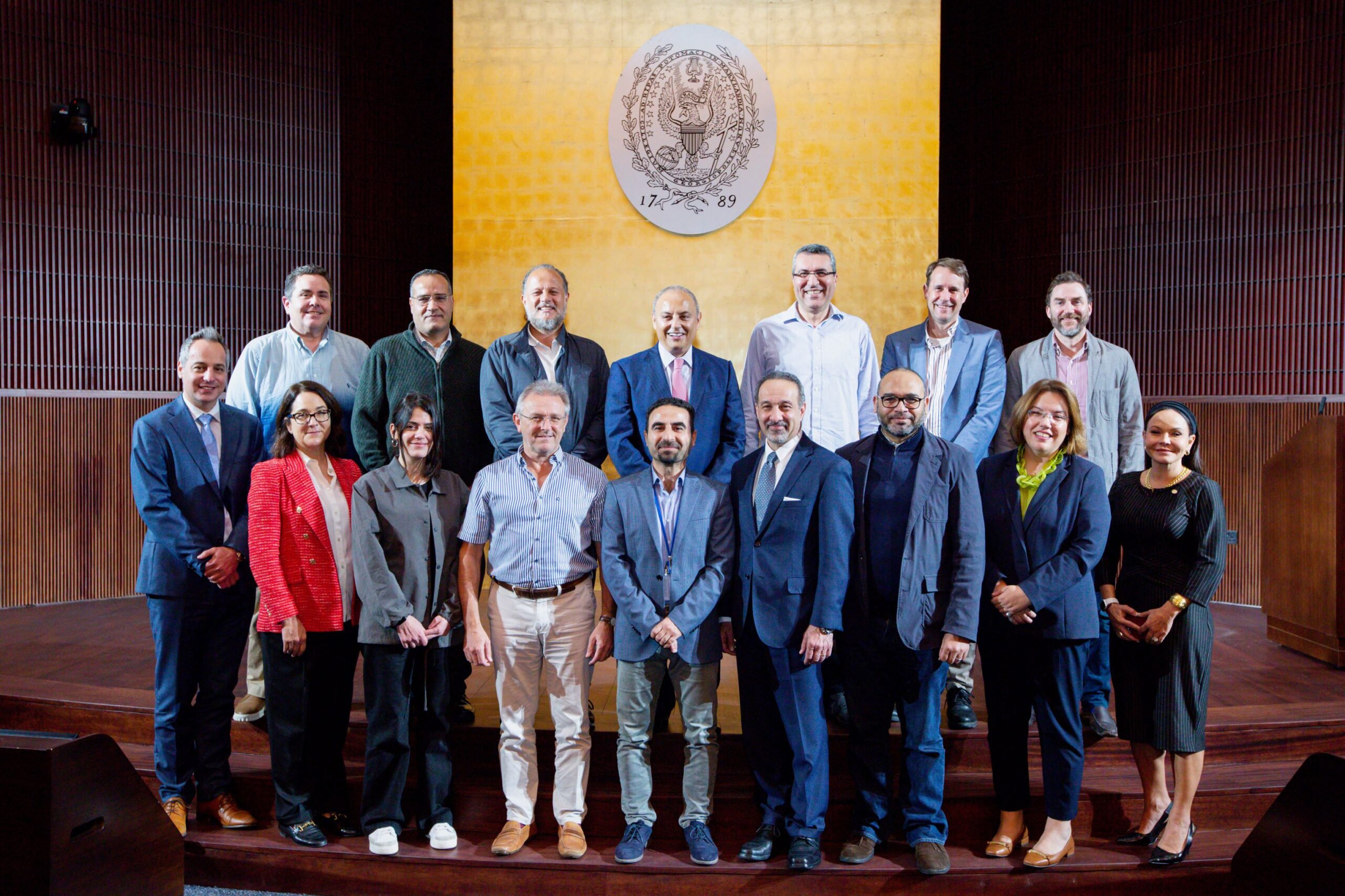 Dedicated Leadership, Faculty, and Staff
Our diversity and value-based culture makes GU-Q a supportive and vibrant place to study and work.
As a value-led institution, we are student-centered and people-focused, constantly seeking to improve our environment, create opportunities for personal development, and engage with our community.
Culture of Care for the Whole Person
At GU-Q, you're more than a mind, you're an individual with unique talents, dreams, and passions. Our long-held Jesuit tradition of cura personalis means a profound care and responsibility for one another, attentive to each person's circumstances, concerns, and gifts.
Supported Research, Personalized Teaching
"It's the absolute best of both worlds when it comes to research and teaching. For research, we belong to a major research institution, and benefit from terrific support from QF to pursue our work. As for teaching, we have the joy of a small student body and classes, which means we actually get to teach them, help them learn, and see them grow. It's incredibly rewarding."
– Dr. Edward Kolla, Faculty Chair, Associate Professor of History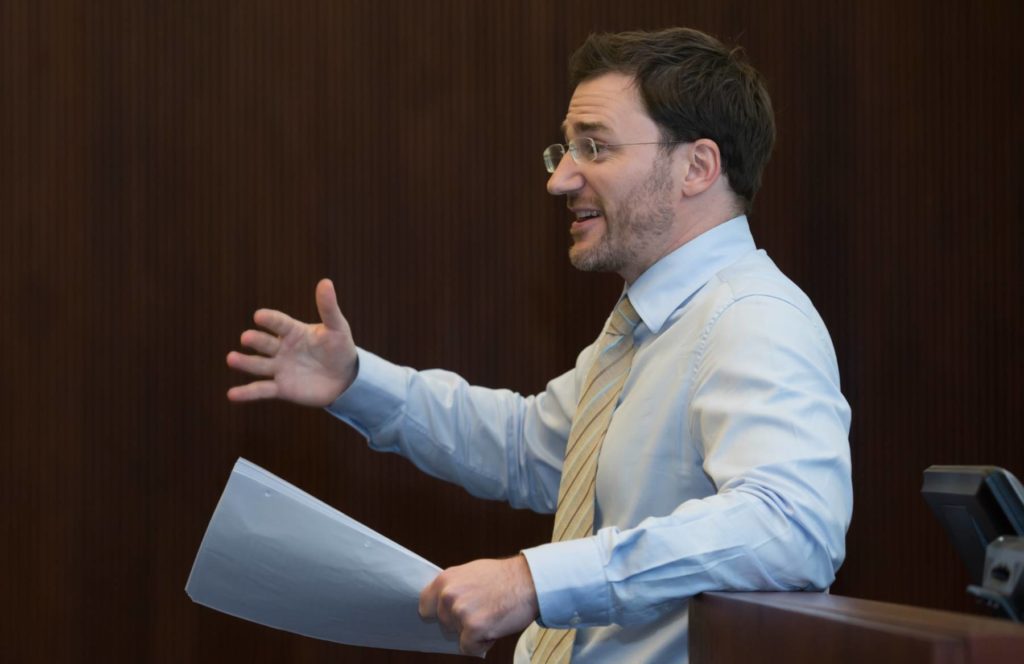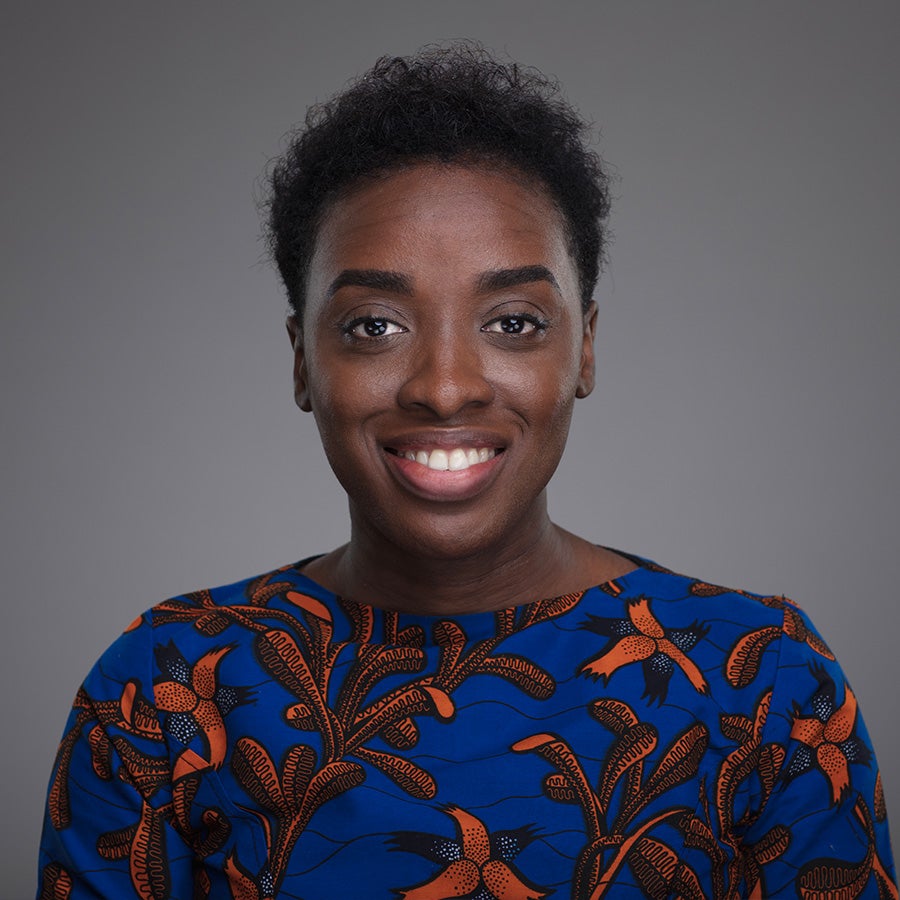 Changemaking
"In global governance, where key changes are desperately needed, I believe I have the rarest opportunity to teach a global student body that would become changemakers worldwide. Therefore, in my teaching, I aspire to equip my students with the skills that allow them to engage with knowledge critically and broadly and conduct research while being cognizant of the history and respectful of the cultures and people they study. The GU-Q environment fosters diverse perspectives and learning for both students and teachers."
– Dr. Lynda Iroulo, Assistant Professor, Government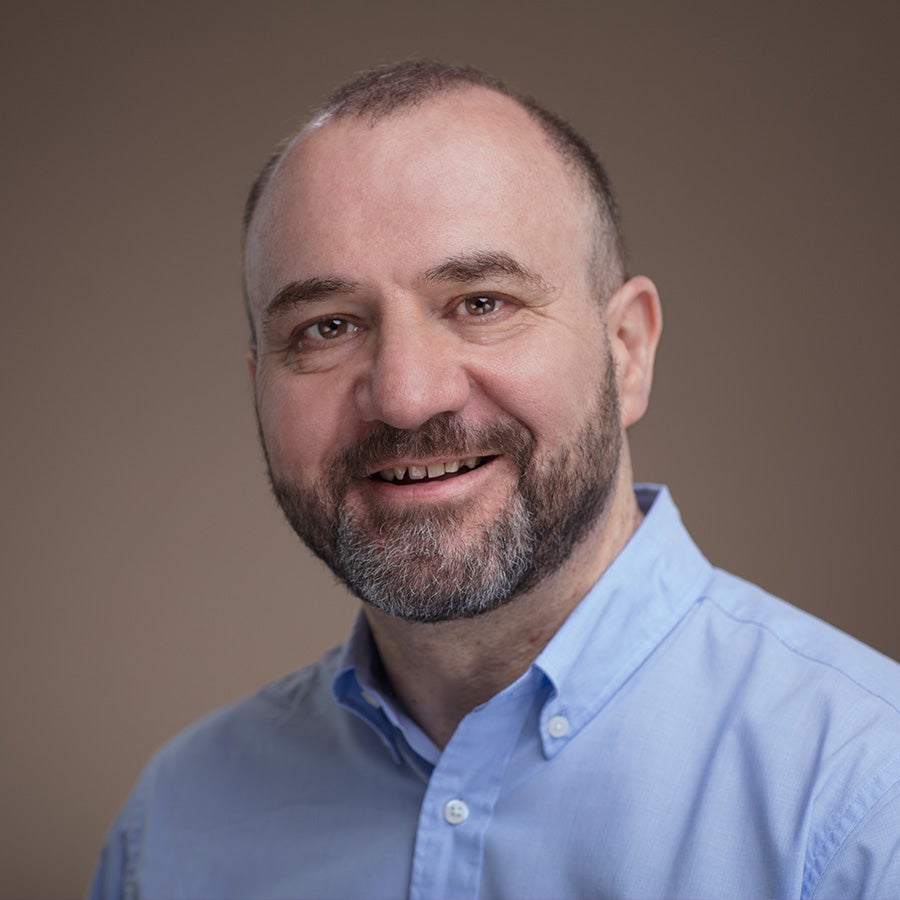 Inspiring
"I strive daily to ensure that my students get a highly dedicated, accessible, and inspiring teaching experience in every class session. I love working with a truly international student body that has pupils from every corner of the globe and I relish the opportunities in Qatar to work together with my students to explain and illuminate key contemporary issues and events by placing them in their proper context and by analyzing them in terms of their implications for present-day policymakers."
– Dr. Rory David Miller, Professor of Government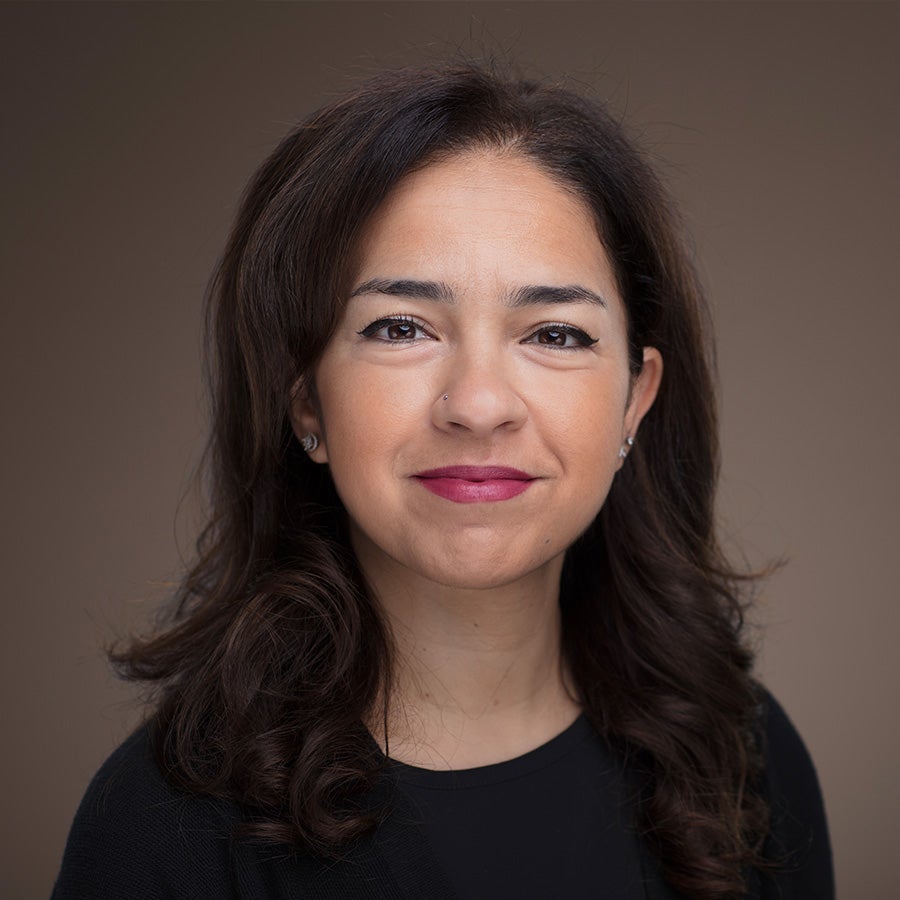 Practical
"Teaching and learning international law at GU-Q often involves exploring critical issues that affect the daily lives of this diverse student body. In the classroom, students develop practical and sophisticated argumentation skills through moot courts and simulation exercises, and they make sense of the world through the lens of various areas of public international law. They leave with a better understanding of the world of law and politics, and with a strengthened drive to shape it." 
– Dr. Noha Aboueldahab, Assistant Professor of International Law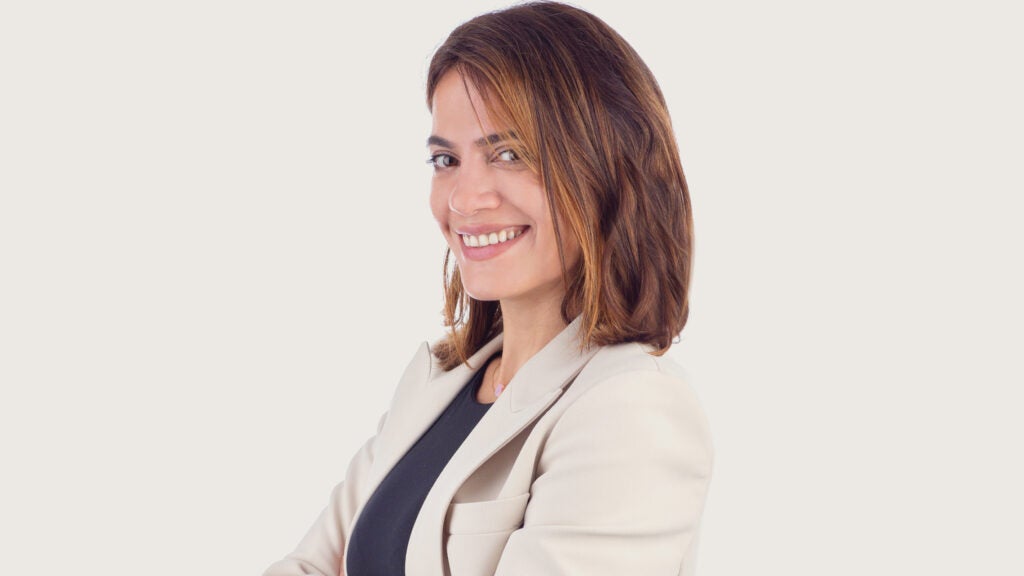 Thoughtful
"Learning isn't only about finding the right answer, but also creating the road that leads to the answer. Learning with every step is the true sign of progress, and as Socrates once said, "I cannot teach anybody anything; I can only make them think." In economics, theory is crucial, but if not taken further and does not inspire change, then it will be forgotten. I believe that the best teaching strategy is to help our students to think outside the box and apply what they learn in classrooms to real-world situations."
– Dr. Lamis Khattan, Assistant Professor of Economics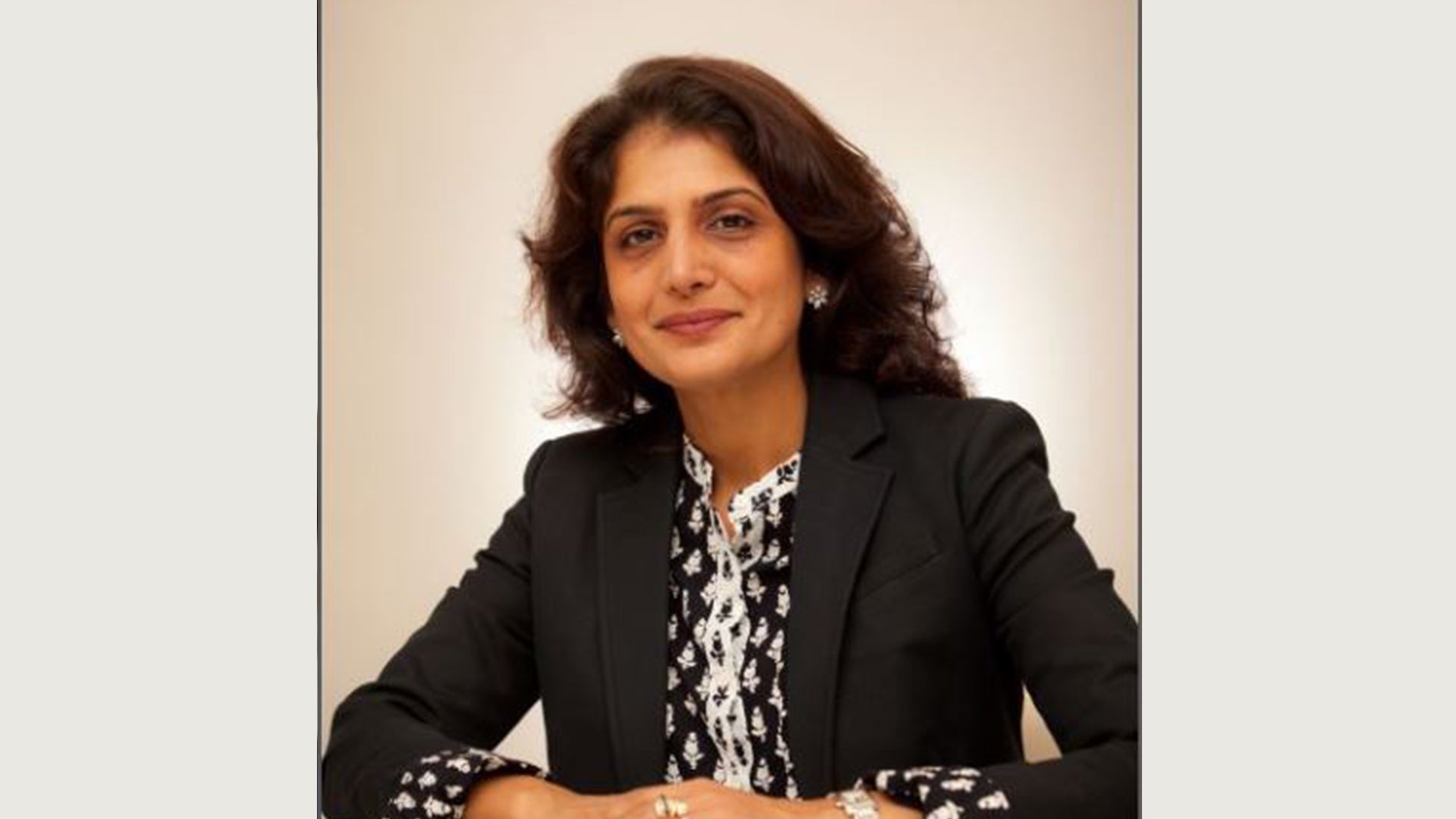 Embedded
"In addition to the scholarly, research-focused environment that embodies Georgetown, our geographical location provides us with a critical asset for carrying out our research projects. We get to study the Gulf not from a remote distance but up close and personal. Our research benefits from an academic approach which is impacted by our interaction and engagement with the broader community, and with the network of regional scholars we engage with. Through our daily contacts with students, with nationals, and with the people who live and work here, we end up thinking about things in a unique sort of way."
– Zahra Babar, Associate Director for Research, Center for International and Regional Studies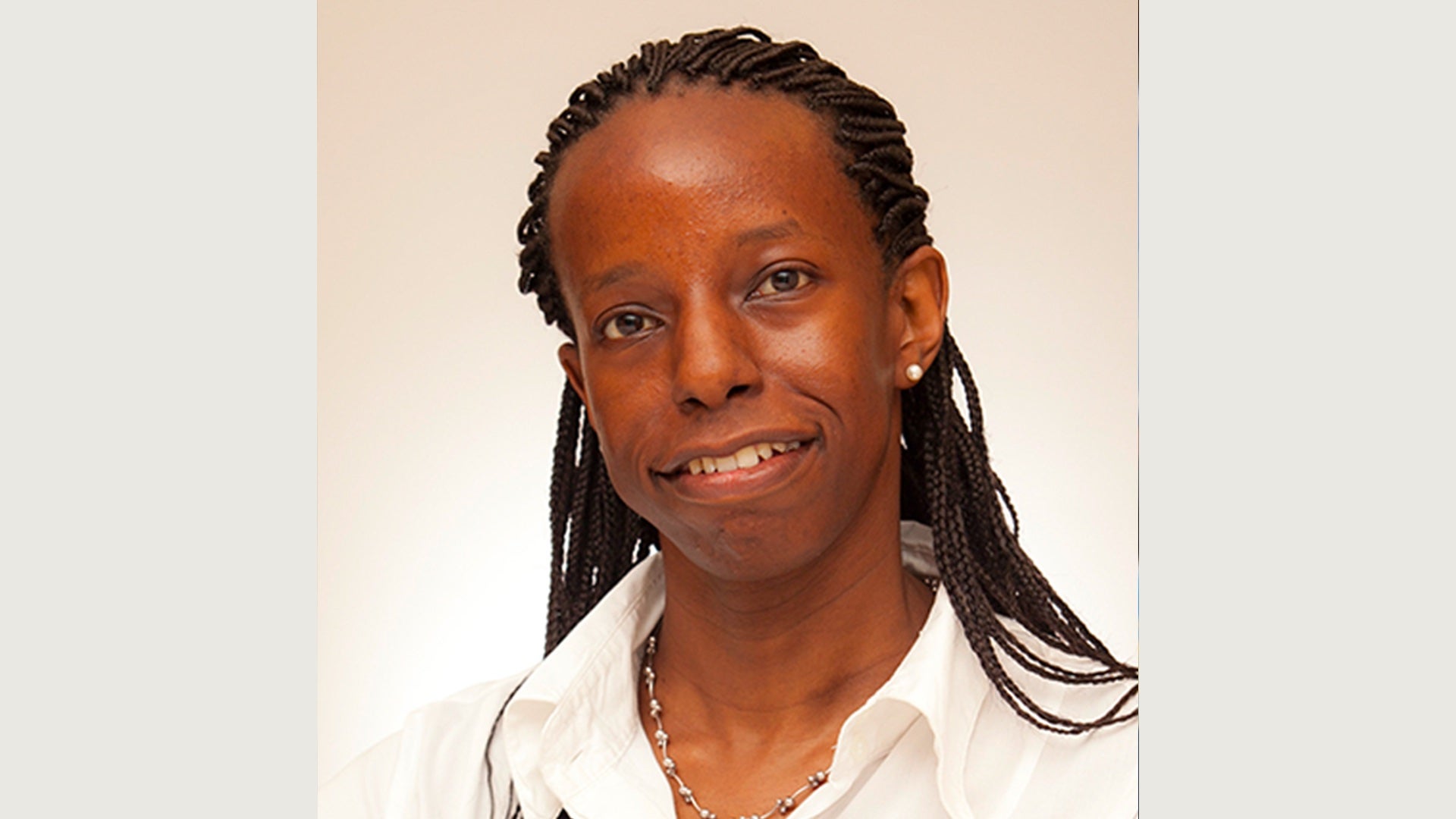 Personalized
"The small class size makes teaching in Qatar a good experience because students get the attention they deserve and discussions are both manageable and productive. The students come from all over the world and bring their rich and unique experiences into the classroom. Both the students and professors enjoy the excellent support they receive from the various departments on campus. Everyone is involved in creating a good learning environment — and they do so most effectively."
– Dr. Phoebe Musandu, Associate Professor of History
Experienced Leaders
Our leadership team has uniquely positioned the university to shape international affairs in the years ahead.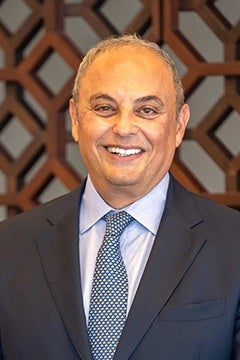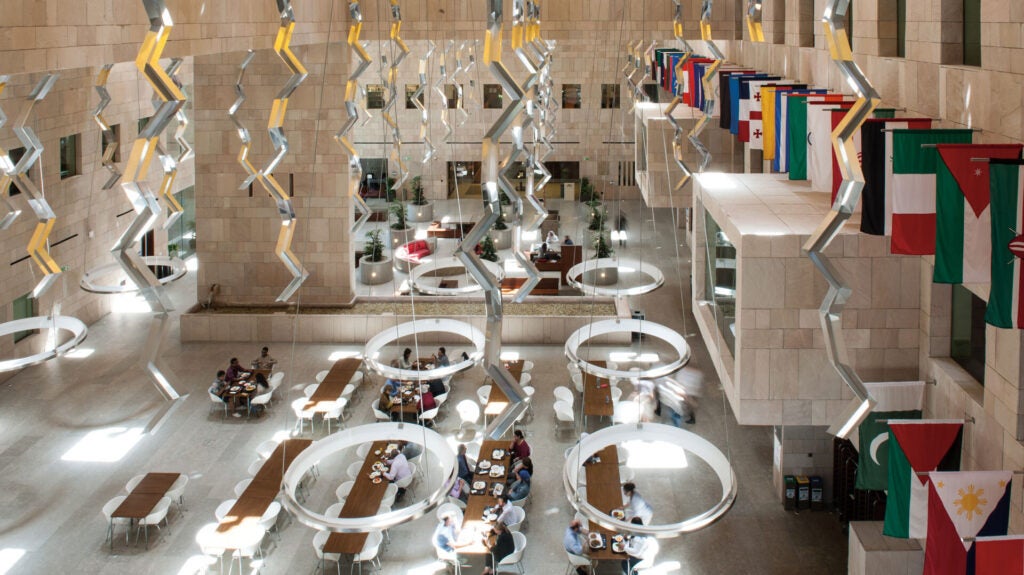 Expert Faculty
Our faculty are some of the most sought-after experts, academics, and researchers in the world.
Engaged Advisors
The GU-Q Joint Advisory Board is composed of members appointed by Qatar Foundation and by Georgetown University.