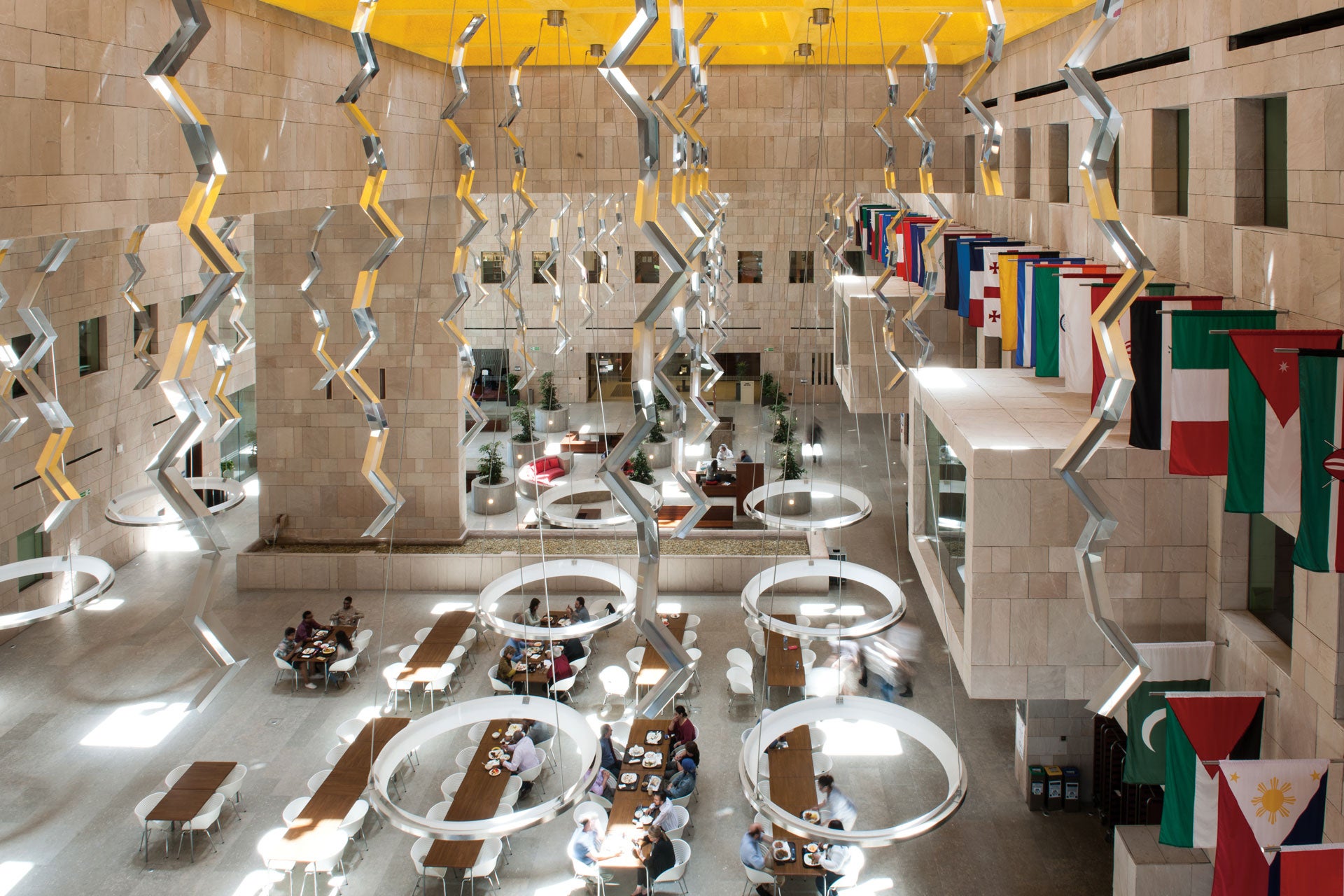 Find Your Home in GU-Q's Diverse Community
Georgetown University in Qatar's diverse student population represents more than 70 different nationalities across five continents. This enables each student to learn and experience different countries, cultures, and traditions to their own, both inside and outside the classroom.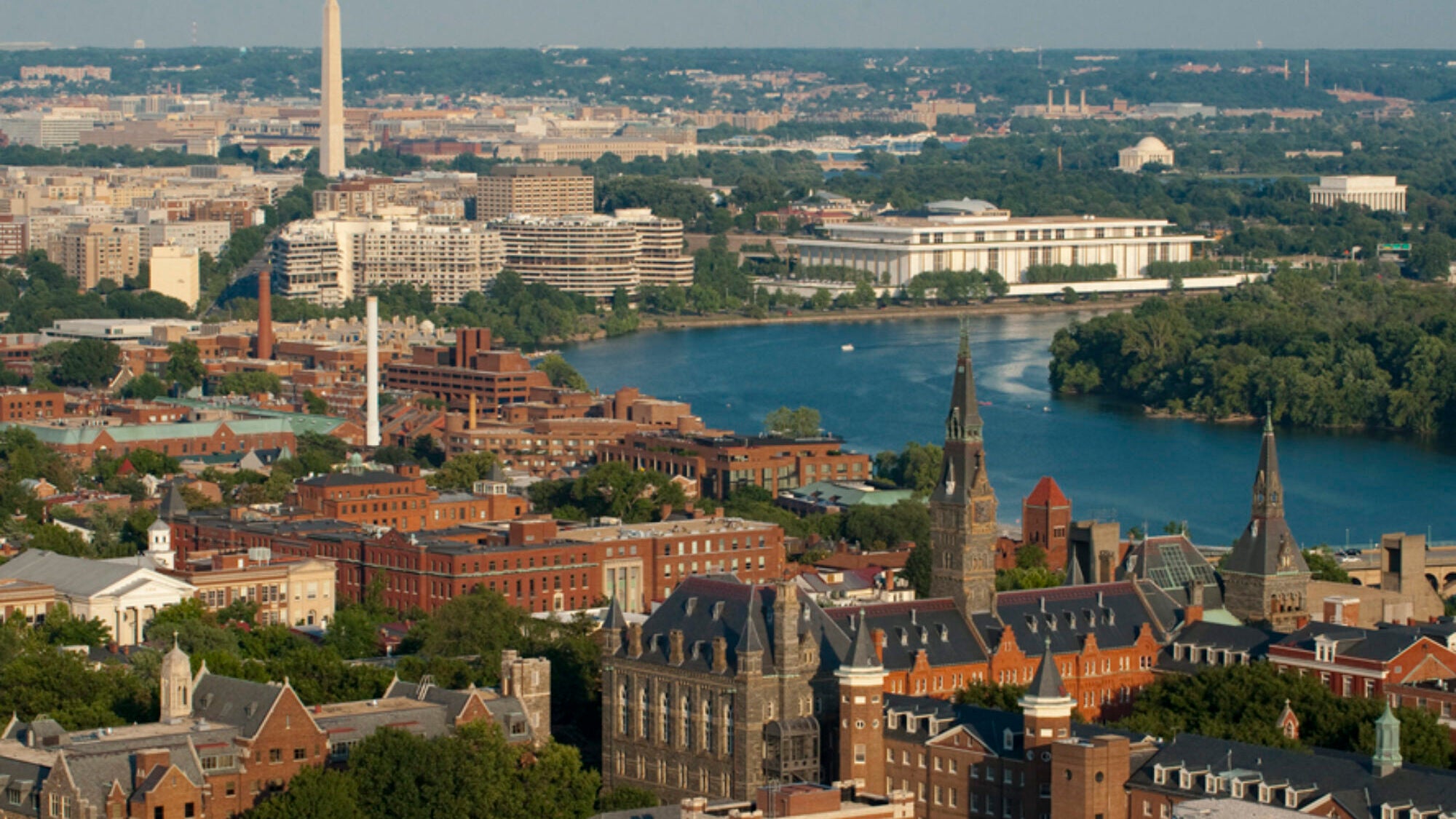 History of International Engagement
GU-Q builds on a prestigious history dating back to the founding of Georgetown University in 1789. The Georgetown University Edmund A. Walsh School of Foreign Service (SFS), founded in 1919, is the oldest and largest school of international affairs in the United States.
Academic Excellence
Our Bachelor of Science in Foreign Service degree offers strong global name recognition and guarantees a high quality education. The GU-Q curriculum, both core and major, is the same curriculum followed by students of the Walsh School of Foreign Service on the Washington, DC campus, and confers a degree identical to those earned by students in Washington, DC.
A particular advantage of our Qatar campus is its low student-to- faculty ratio, which leads to smaller classes, and gives students the opportunity to work closely with their professors.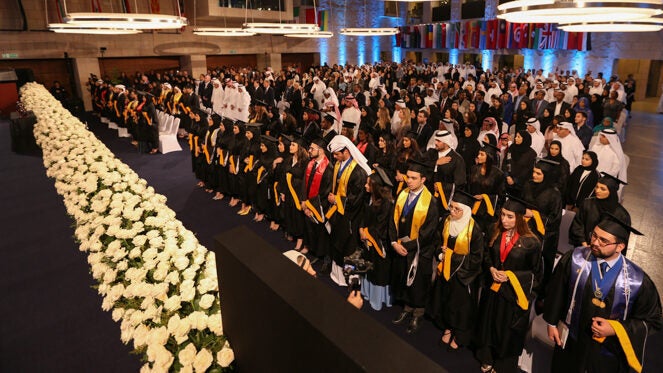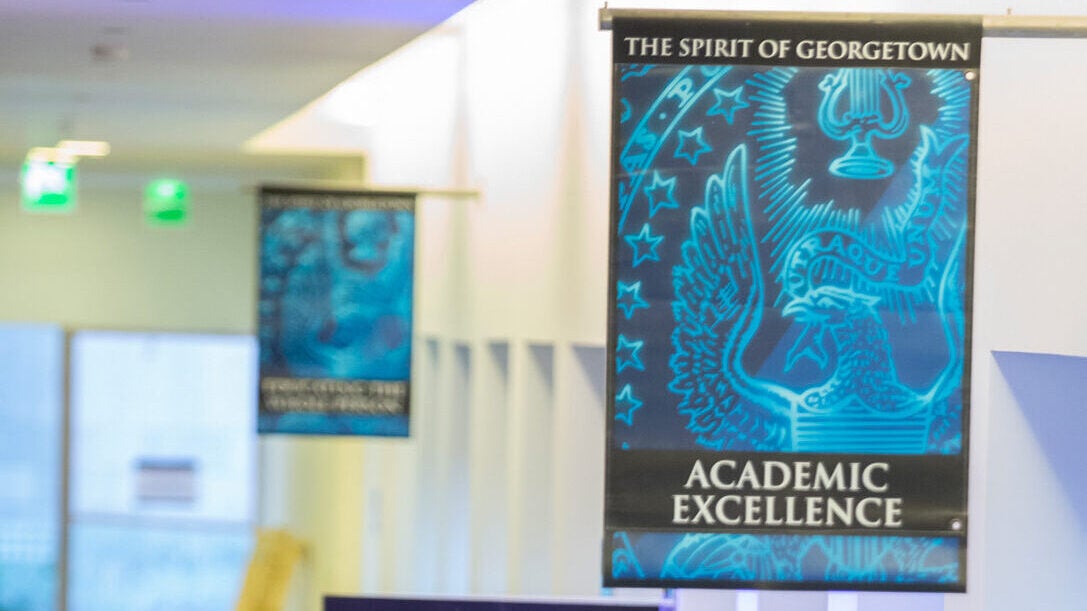 A Transformative Education
The liberal arts curriculum at GU-Q offers students an education in a wide range of subjects, along with the ability to specialize in key international affairs topics. The strength of and diversity of our education makes our graduates qualified, versatile, and grounded in the importance of service to others.
Experience Education City and Qatar
The proximity to the other top-tier universities in Education City provides unique opportunities to cross-register in courses at universities that specialize in those fields, and have student interactions that could not exist on the campus in Washington, DC.
Shared university residence halls, and a campus that includes a state-of-the-art student center, national library, mosque, equestrian center, golf club, recreation center, and parks means that there is no shortage of safe spaces to enjoy the company of friends in this unique multiversity atmosphere.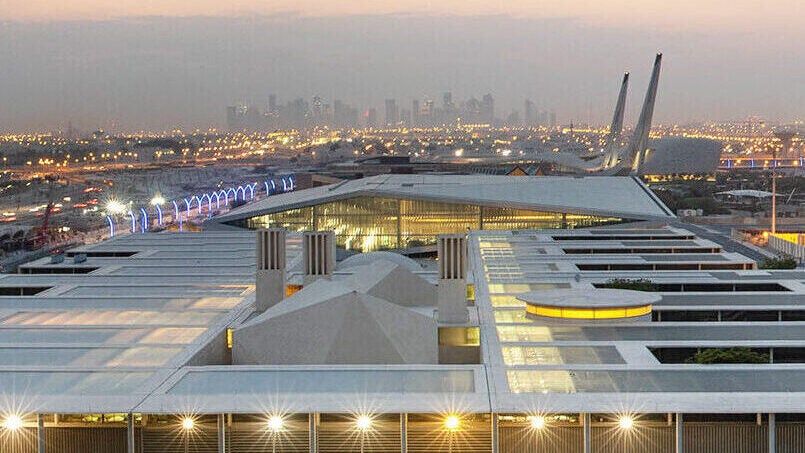 Accreditation
The Georgetown University's Qatar campus is an additional location for the university in Washington, DC. Georgetown University is accredited by the Middle States Commission on Higher Education, an institutional accrediting agency recognized by the U.S. Secretary of Education and the Council for Higher Education Accreditation.
Alumni
Our alumni have translated their degrees in foreign service into rewarding careers in nearly every sector, from energy, to education and finance, to public service, international consulting, and so much more.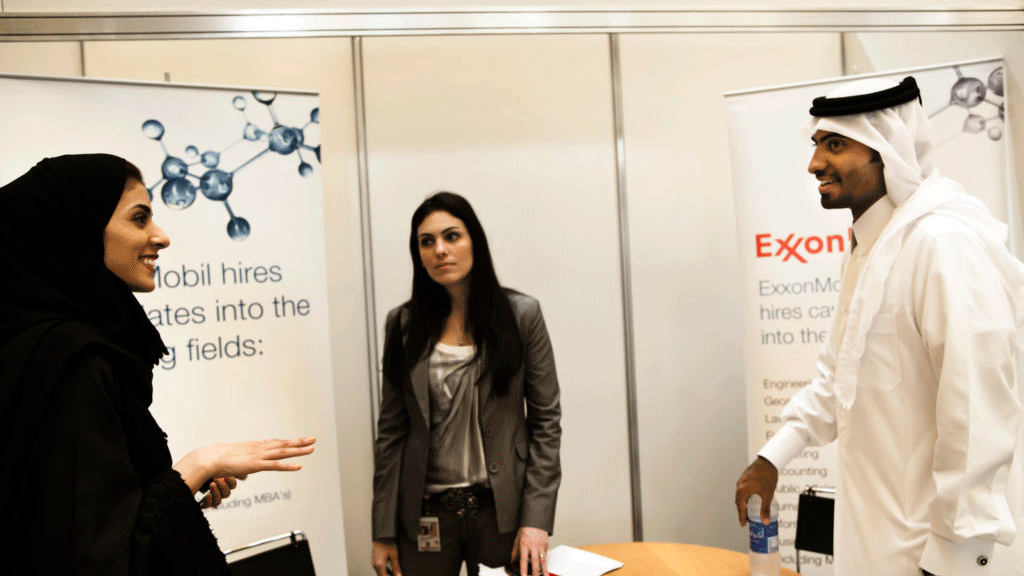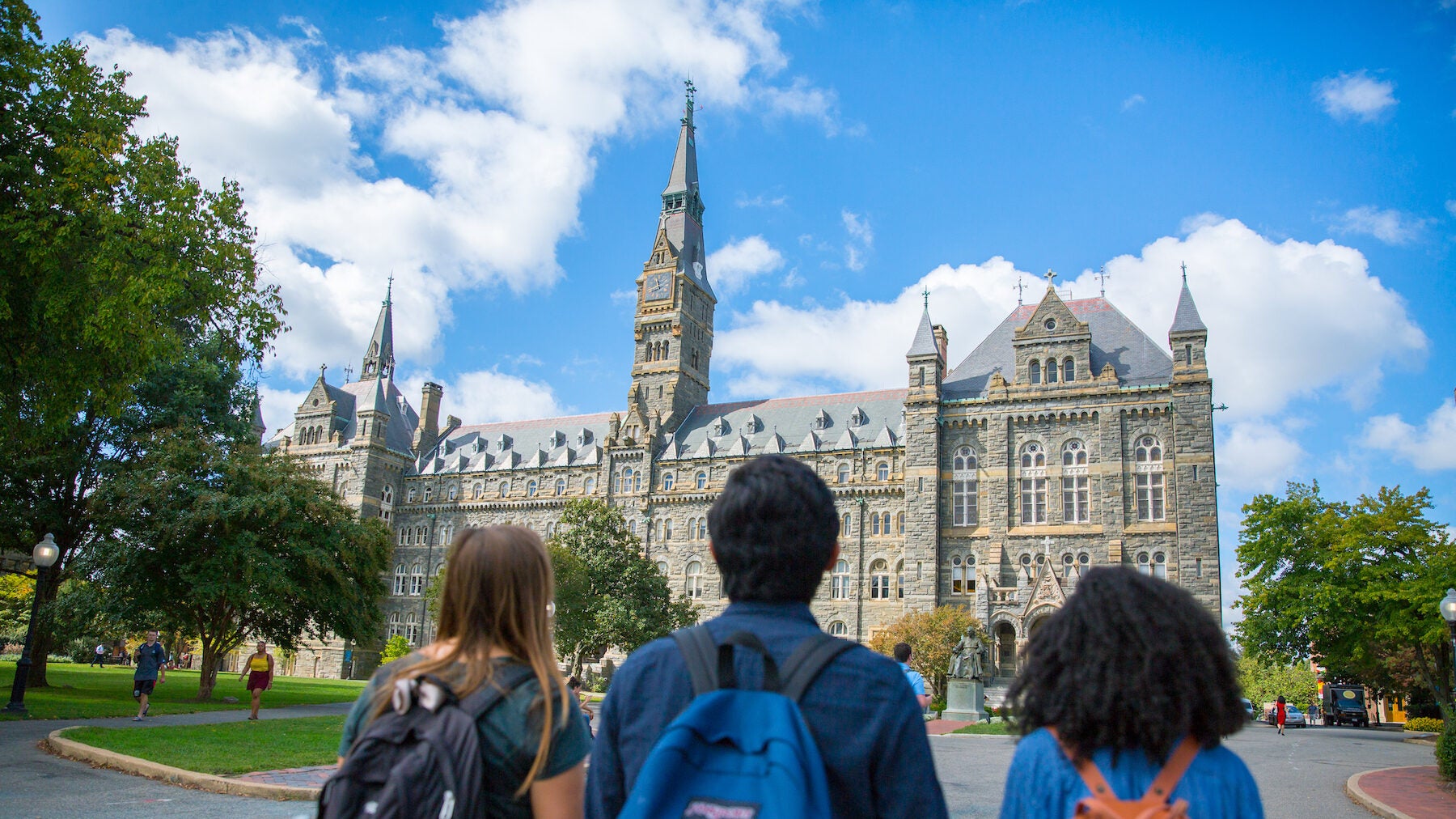 Study Abroad
Study Abroad is an important component of the School of Foreign Service education. Third-year GU-Q students can choose to study for a semester or a year either on Main Campus in Washington, DC, or at any of the more than 115 programs (in nearly 40 countries) with which Georgetown has formal arrangements.
Careers
With the Georgetown degree and the highly sought-after skills acquired through their education, our students have excellent employment prospects further enhanced by coaching, workshops, and networking..