Welcome to the faculty resource hub. Here you will find links to a variety of resources relevant to completing your work, from teaching and learning resources, to research services, to academic policies and procedures, to services from the IT, Communications, Facilities Management, Finance, and HR departments, and more.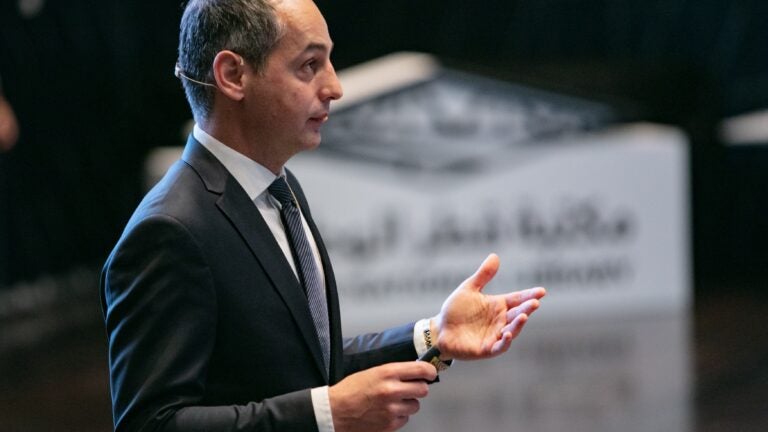 Meet Our Faculty
Our faculty are some of the most sought-after experts, academics, and researchers from around the world.
Teaching Tools & Academic Services
Find help and resources around Instructional and Business Continuity, Instructional and Conference technology, Library Services, and Teaching and Learning Scholarship.
Research Services and Tools
Find help and resources around Library Services for Faculty Research, Research Administration Services, Center for International and Regional Studies, Travel, and Planning an Event.
Share Your Successes
The Office of Communications can help publicize faculty research outcomes in reports, social media, websites, and through news stories and articles in the press. If you have a new publication outcome, such as a book, article, chapter, please complete the form at the below link. We want to learn more about your recent grants, media engagements, keynote speeches, or positions of leadership in your field. Send us an email with your accomplishment details.
Depending on the outcome, communications avenues could include:
Office of the Registrar
We assist faculty and students with scheduling, registration, record keeping and reporting, and help deans and other administrative offices with planning and reporting.
Faculty Policies
As part of our efforts to maintain institutional integrity, we have established clear and transparent policies and processes for our faculty. Browse all faculty related policies here.
Faculty Services by Department
Find help and resources around our Services for Communications, Marketing and Media Relations, IT, Campus Facilities, Finance, and Human Resources.