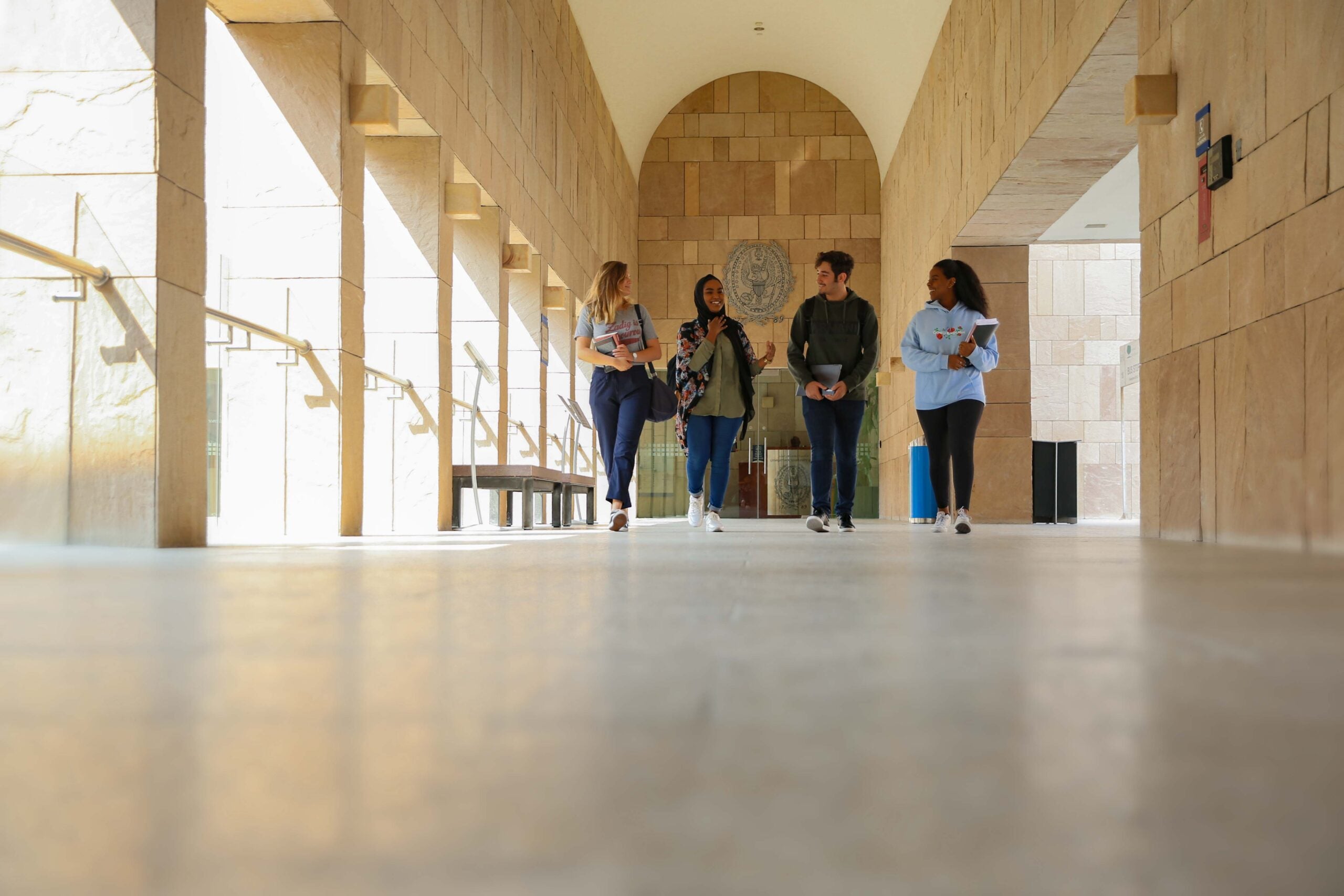 Make the most of your life at Georgetown
Each year, GU-Q hosts many events and activities for the enrichment and enjoyment of our students. Join in to discover, explore, and challenge yourself to grow.
Have fun and make friends
Develop your character
---
Have Fun and Make Friends
---
Celebrate Qatar's Holidays and Traditions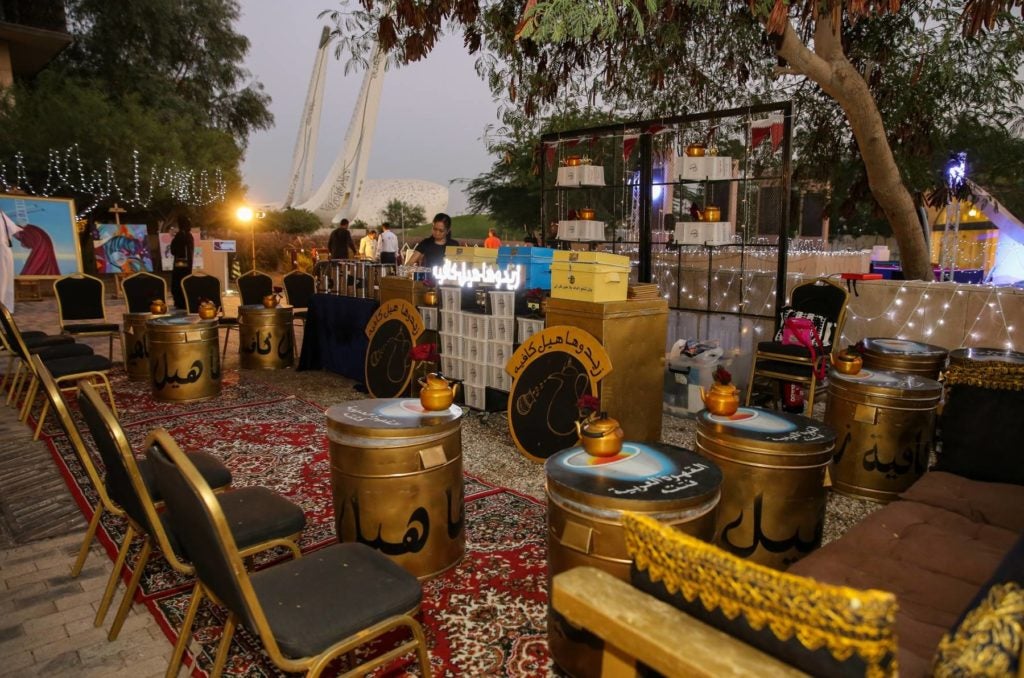 Qatar National Day
Celebrated annually in December, Qatar National Day is a public holiday and national commemoration of Qatar's unification and independence.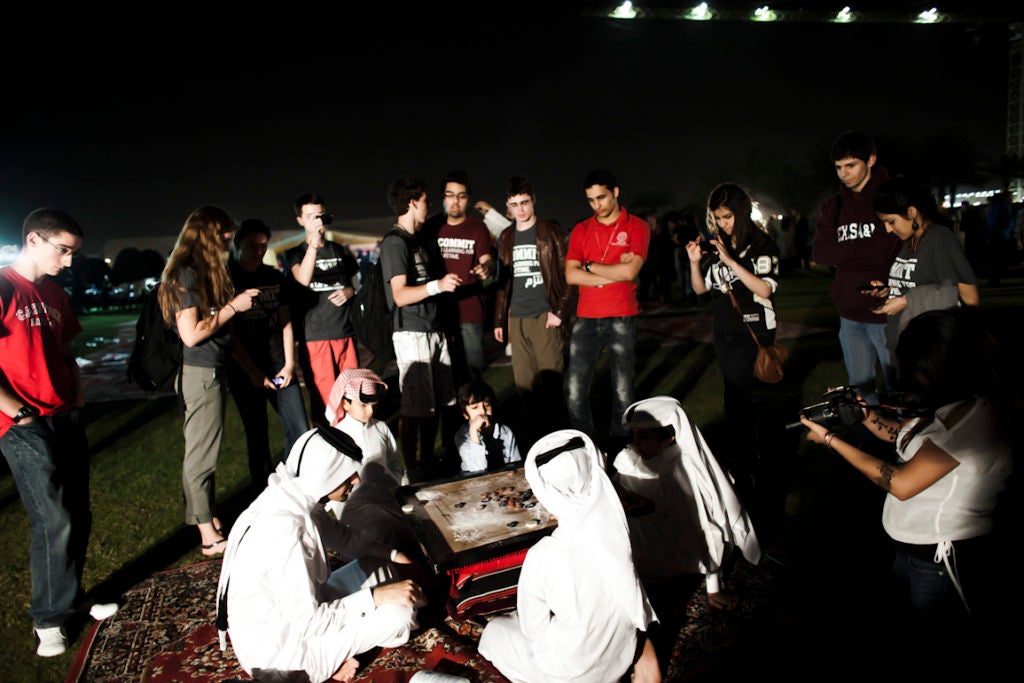 Qatari Cultural Night
Qatari Cultural Night is a wonderful opportunity for the entire Georgetown community to learn more about the rich traditions of Qatari culture.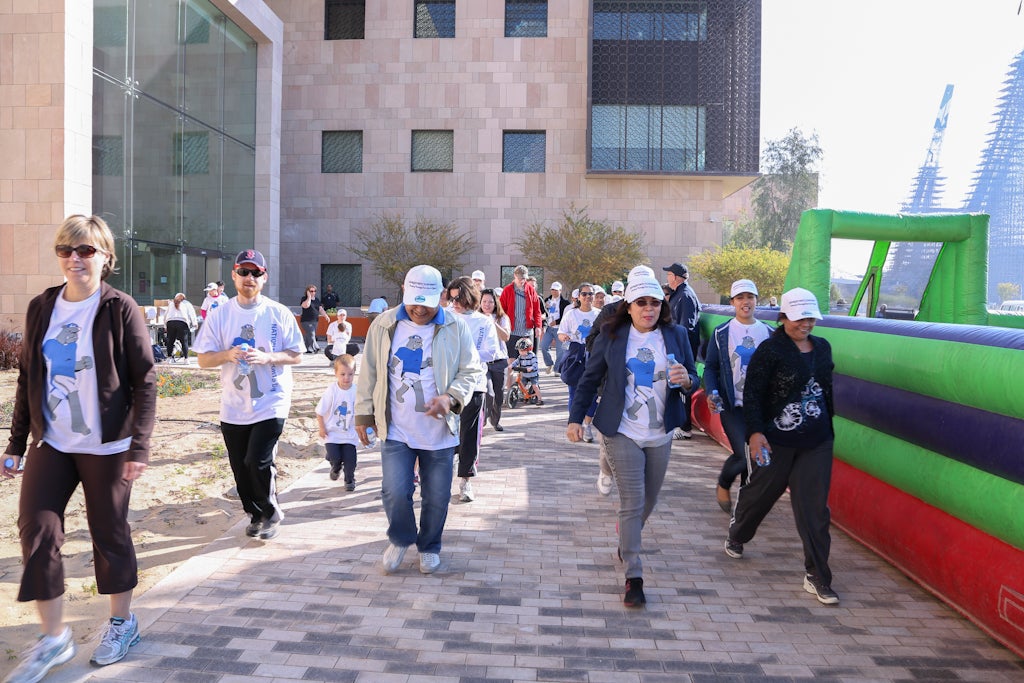 Qatar Sport Day
Qatar's National Sport day encourages the country to be healthy through an annual holiday held on the second Tuesday in February.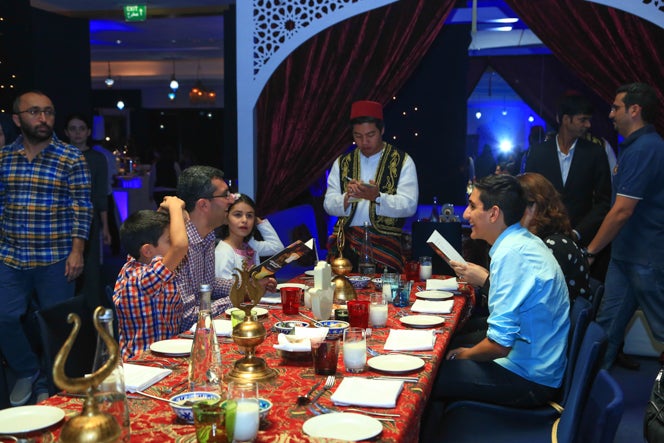 Ramadan Community Iftar
The Community Iftar offers students the chance to share a meal with all the members of the GU-Q community during the month of Ramadan. Muslims fast during the day throughout the month of Ramadan, and the Iftar meal celebrates food and fellowship at the end of the day.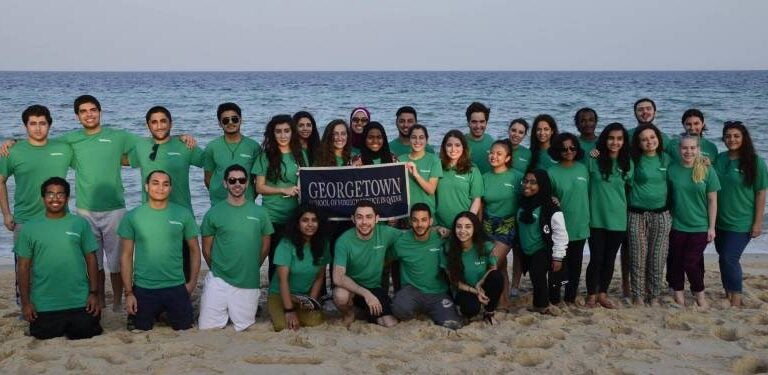 Explore off campus
In addition to offering a multitude of on-campus programs, GU-Q also offers off-campus programs to give you the opportunity to connect with the wider community and enrich your experience.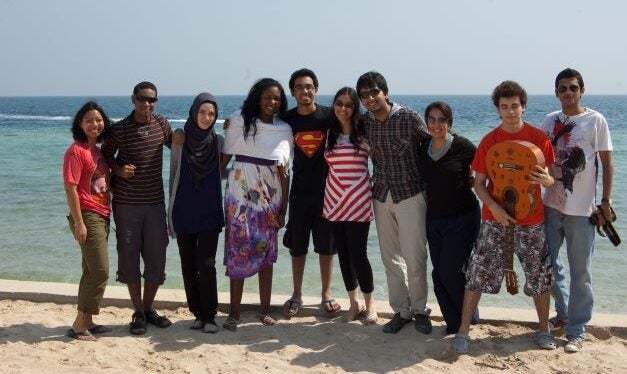 Escape
Escape offers you the chance to get away from the rigors of academic life by reflecting on life's big questions under the open desert sky. Explore who you are and who you want to become, and find out how GU-Q can help you achieve your goals. It has been said that the bonds formed during Escape last throughout the years at Georgetown and beyond.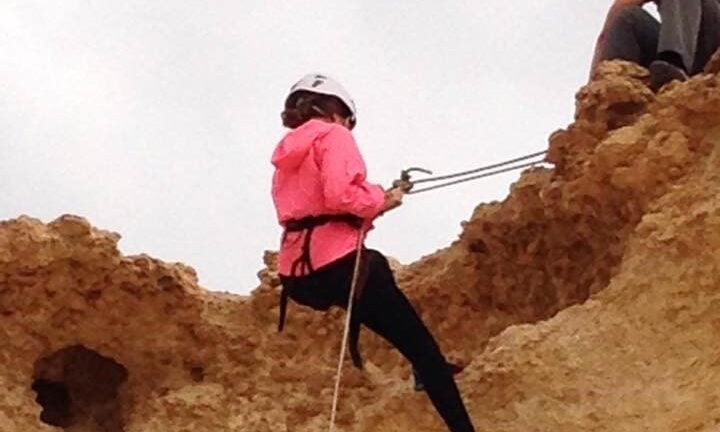 Outdoor Education
Abseil off the limestone cliffs at Zikreet, bike through the desert, or create a raft and test it in the sea. Outdoor education experiences develop teamwork skills and leadership abilities, helping you grow and explore by challenging you physically, mentally, and emotionally.
Enjoy the Diversity of Arts, Culture, and Heritage at GU-Q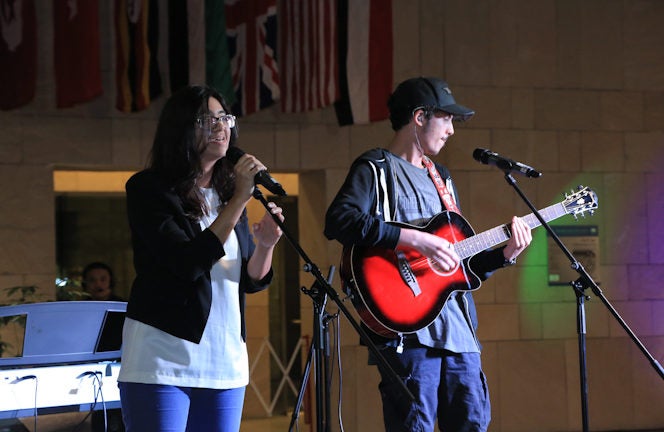 Open Mic Night
So you think you can dance? Or maybe you have a comedy routine, deep poetry to share, or you can play a killer electric guitar riff? Express yourself at Georgetown's own Open Mic night.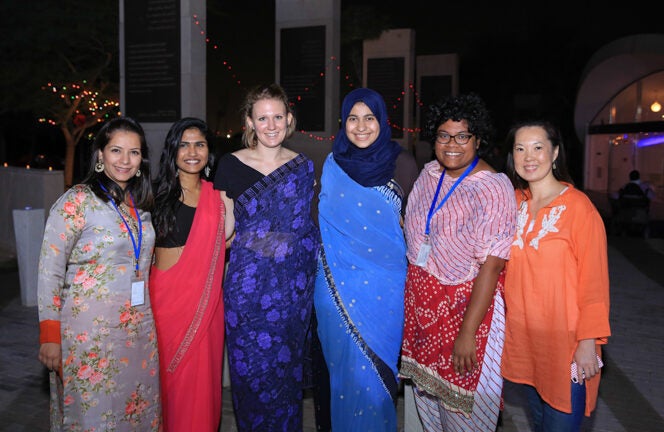 Diwali
Celebrating Indian culture, the South Asian Society annually hosts a large-scale event for the traditional festival of Diwali. The program consists of cultural performances, lights, dancing, and ethnic food which is enjoyed by the whole Georgetown community.
Join Student Clubs and Engage with the Community
Student Organizations
Student organizations are at the heart of the vibrant campus culture.  Whether they center around service, culture, fitness, or raising awareness about current issues, student clubs empower students to make lasting connections, improve themselves, and serve their communities, and make a positive impact on the world.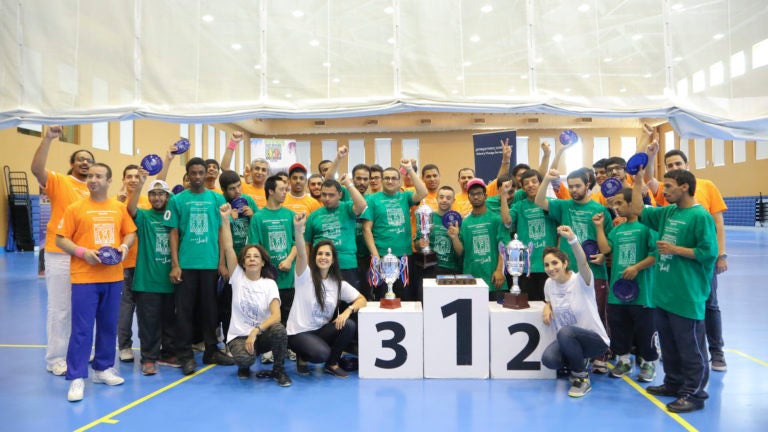 Volunteer Opportunities
Learn about the unique challenges faced by a variety of different people, and volunteer your time to help others in need and contribute to a more inclusive and just society.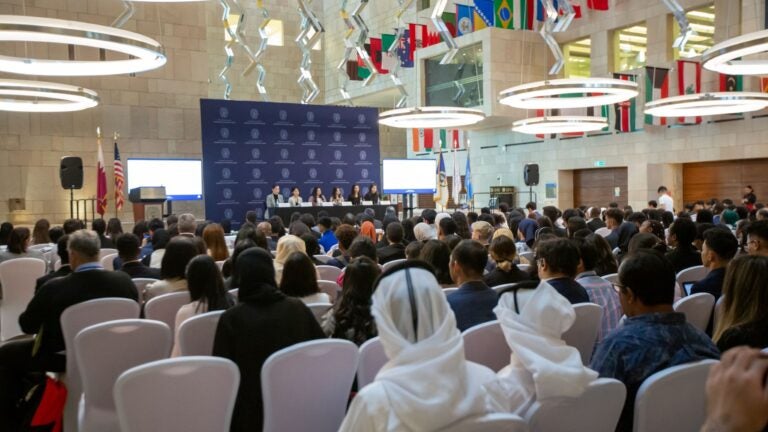 Organize Georgetown's Model United Nations
Organized by current students, GU-Q's annual Model United Nations conference provides a forum for high school students to debate current global issues and gain insight into the world of international politics and policy making.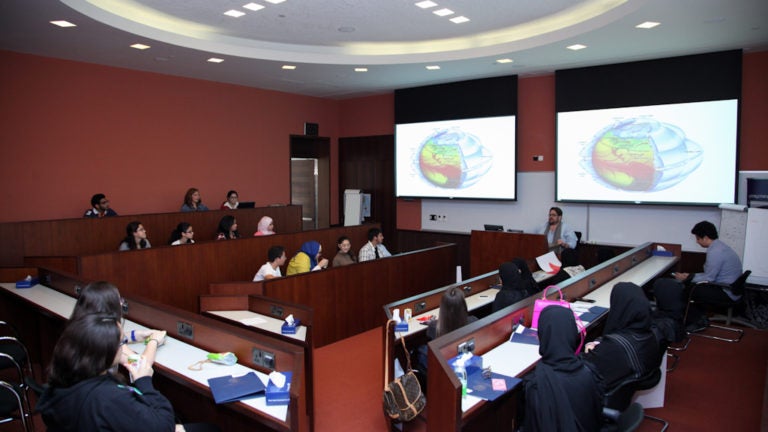 Share your skills with High School students
Volunteer to teach and mentor high school students at this year-long series of workshops that helps them thrive in their current academic setting and prepares them to become successful university students and lifelong learners.
---
Develop Your Character
---
Start Off On the Right Foot With Our Activities for First Year Students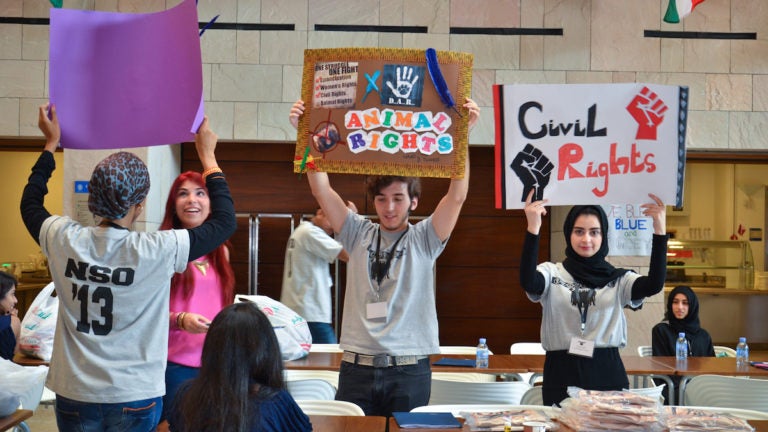 New Student Orientation
New Student Orientation (NSO) welcomes the incoming class to GU-Q. Learn about the university values and facilities, meet and greet faculty,  and get everything you need to make the community your home. The orientation ends with New Student Convocation, and then classes begin.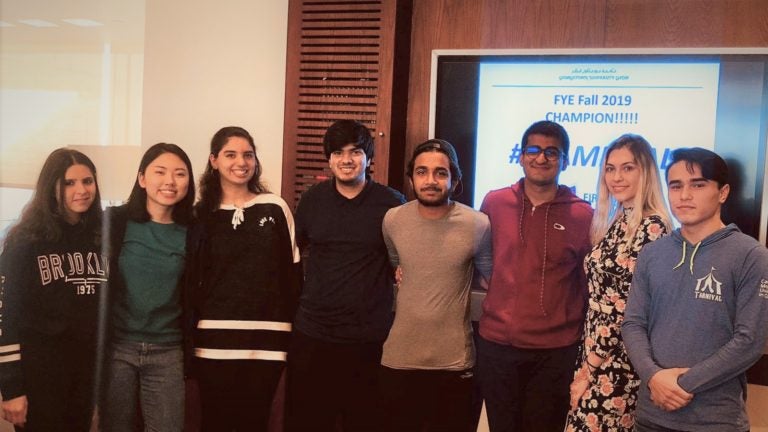 First Year Experience Program
To help students make the adjustment to college, we offer a series of activities and workshops aimed at helping first year students adjust and adapt to different surroundings and expectations, and to help them feel welcome and engaged in the GU-Q community.
Develop Your Leadership Skills
Develop the values of a great leader through our four year leadership track program.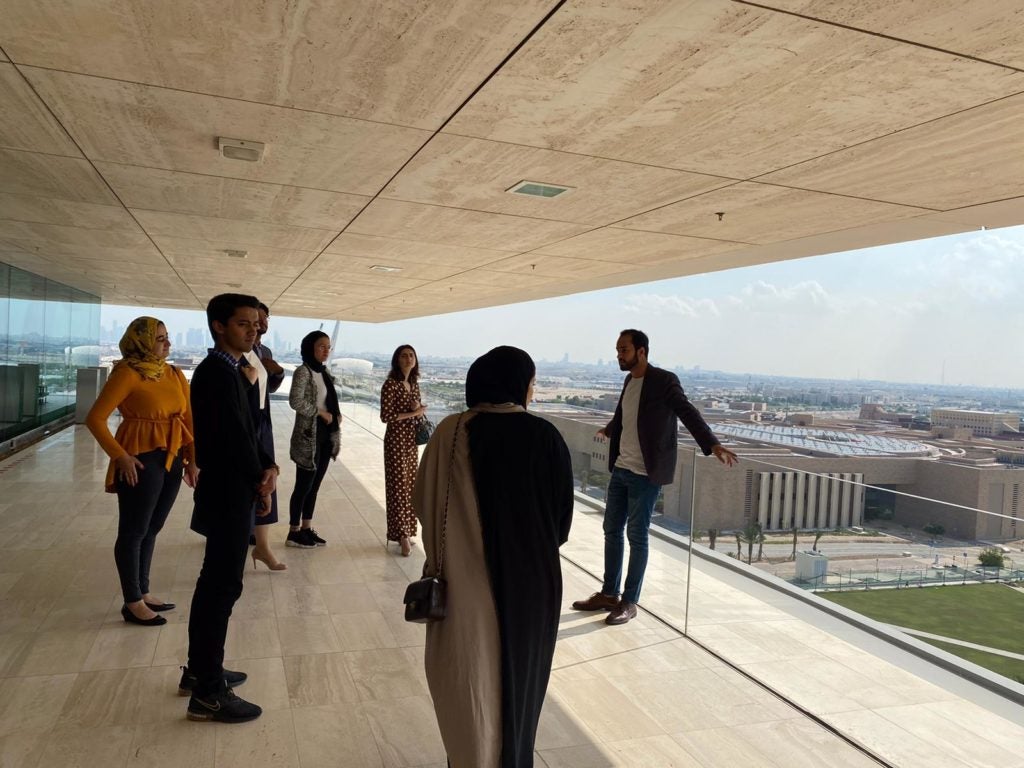 Celebrate the History of Georgetown and the School of Foreign Service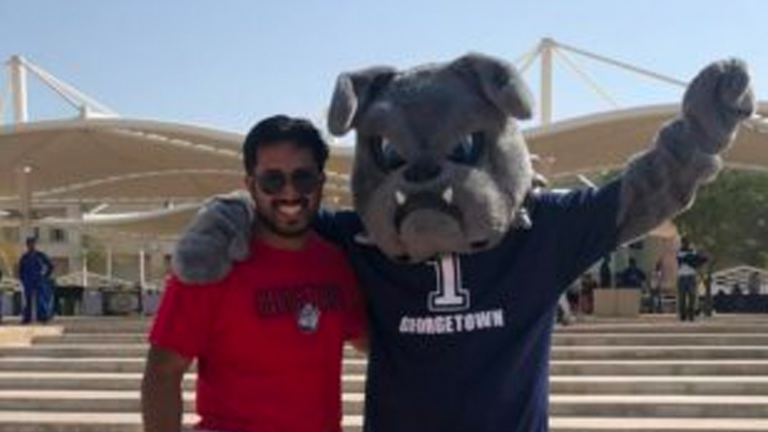 One Georgetown Day
The happiest day of the year! A day of fun, food, family, and friends, this event brings the entire Georgetown community and their families together to celebrate in the Hoya Spirit.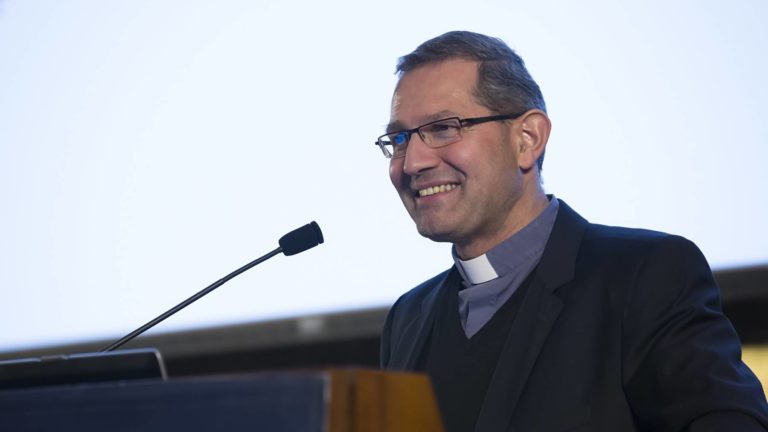 Jesuit Heritage Activities
Attend lectures and engage in interfaith dialogue that explores common values such as concern for justice, the environment, health and wellbeing, and service to humanity.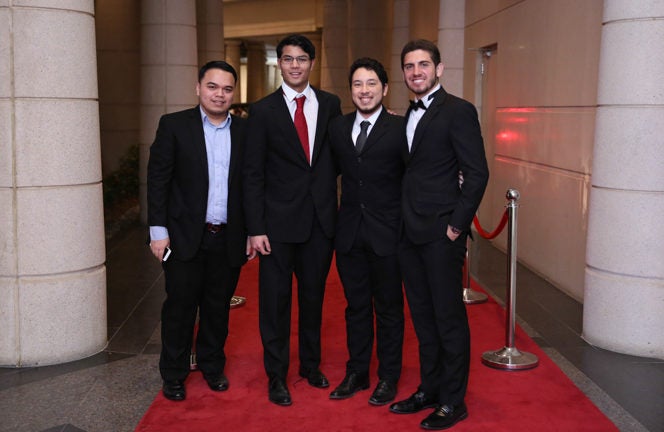 International Ball
Celebrate the diversity of your fellow students and practice formal cultural diplomacy at the annual International Ball, a tradition modeled after the School of Foreign Service's Diplomatic Ball.