Student Activities and Events
Each year, we host many events for the enrichment and enjoyment of our students. Join in to discover, explore, and challenge yourself to grow.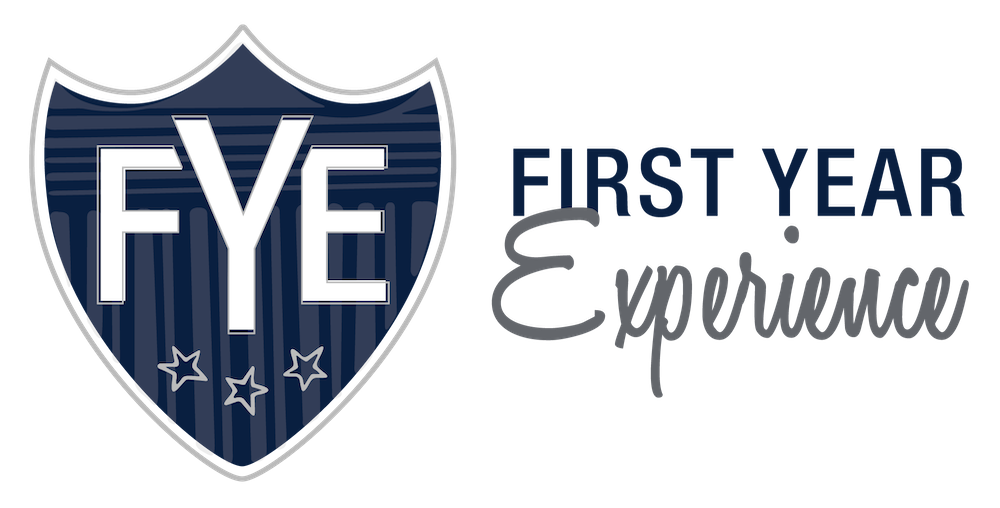 To help students make the adjustment to college, we offer a series of activities and workshops aimed at helping first year students adjust and adapt to different surroundings and expectations, and to help them feel welcome and engaged in the GU-Q community.
Qatar National Day
Celebrated annually on December 18th, Qatar National Day (QND) is a public holiday and national commemoration of Qatar's unification and independence.
Jashn-e-Baharan
We celebrate significant events from cultures that reflect the diversity of our student body such as the festive Jashn-e-Baharan celebration of spring.
Qatar Cultural Night
Qatari Cultural Night is a wonderful opportunity for the entire Georgetown community to learn more about the rich traditions of Qatari culture.
Qatar Sport Day
Qatar's National Sport day encourages the country to be healthy through an annual holiday held on the second Tuesday in February.
Model United Nations
Organized by current students, GU-Q's annual Model United Nations (MUN) conference provides a forum for high school students to debate current global issues and gain insight into the world of international politics and policy making.
Community Iftar
The Community Iftar offers students the chance to share a meal with all the members of the GU-Q community during the month of Ramadan. Muslims fast during the day throughout the month of Ramadan, and the Iftar meal celebrates food and fellowship at the end of the day. 
Student Organizations
Student organizations are at the heart of the vibrant campus culture.  Whether they center around service, culture, fitness, or raising awareness about current issues, student clubs empower students to make lasting connections, improve themselves, and serve their communities,and make a positive impact on the world.
Planet Georgetown
Volunteer to teach and mentor high school students at this year-long series of workshops that helps them thrive in their current academic setting and prepares them to become successful university students and lifelong learners.
International Ball
Get to know your fellow students and celebrate the diversity of cultures all around the world at the annual International Ball. Organized by the student-led Hoya Planning Board (HPB), this formal event celebrates cultural diplomacy at GU-Q.
New Student Orientation
New Student Orientation is an annual event to welcome the incoming class to GU-Q. Learn about the university values and facilities, meet and greet faculty,  and get everything you need to make the community your home. The week ends with New Student Convocation, and then classes begin.
Off-Campus Activities
In addition to offering a multitude of on-campus programs, GU-Q also offers off-campus programs to give you the opportunity to connect with the wider community and enrich your experience.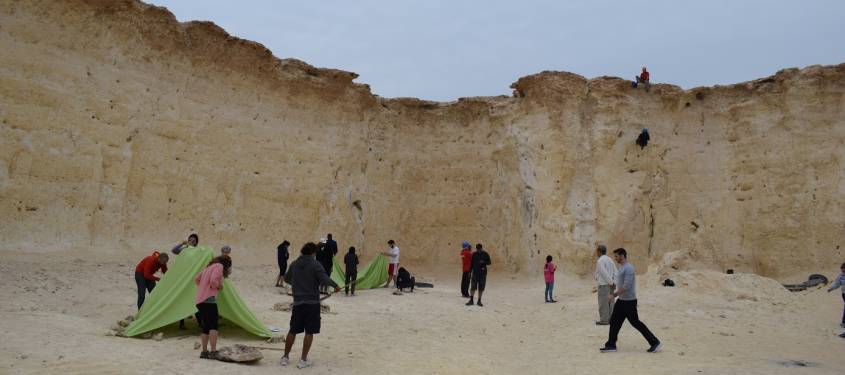 Escape
Escape offers you the chance to get away from the rigors of academic life by reflecting on life's big questions under the open desert sky. Explore who you are and who you want to become, and find out how GU-Q can help you achieve your goals. It has been said that the bonds formed during Escape last throughout the years at Georgetown and beyond.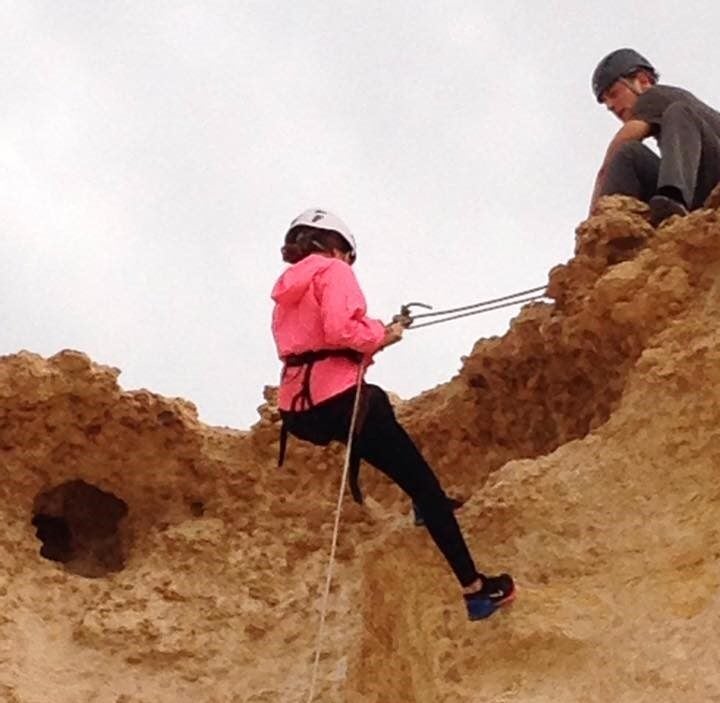 Outdoor Education
Abseil off the limestone cliffs at Zikreet, bike through the desert, or create a raft and test it in the sea. Outdoor education experiences develop teamwork skills and leadership abilities, helping you grow and explore by challenging you physically, mentally, and emotionally.
Volunteering
Embrace the Georgetown value of Women and Men for Others and discover new ways to give back to your community. If you would like to volunteer, here are some of the programs you can participate in.
Hoya Empowerment and Learning Program (HELP)
HELP provides English language skills, computer skills, and financial literacy classes to service providers at GU-Q. With the goal of improving communication and technical skills, these classes are led by students, faculty, and staff alike. If you wish to invest in enhancing your community, HELP is one of the most effective ways to do it.