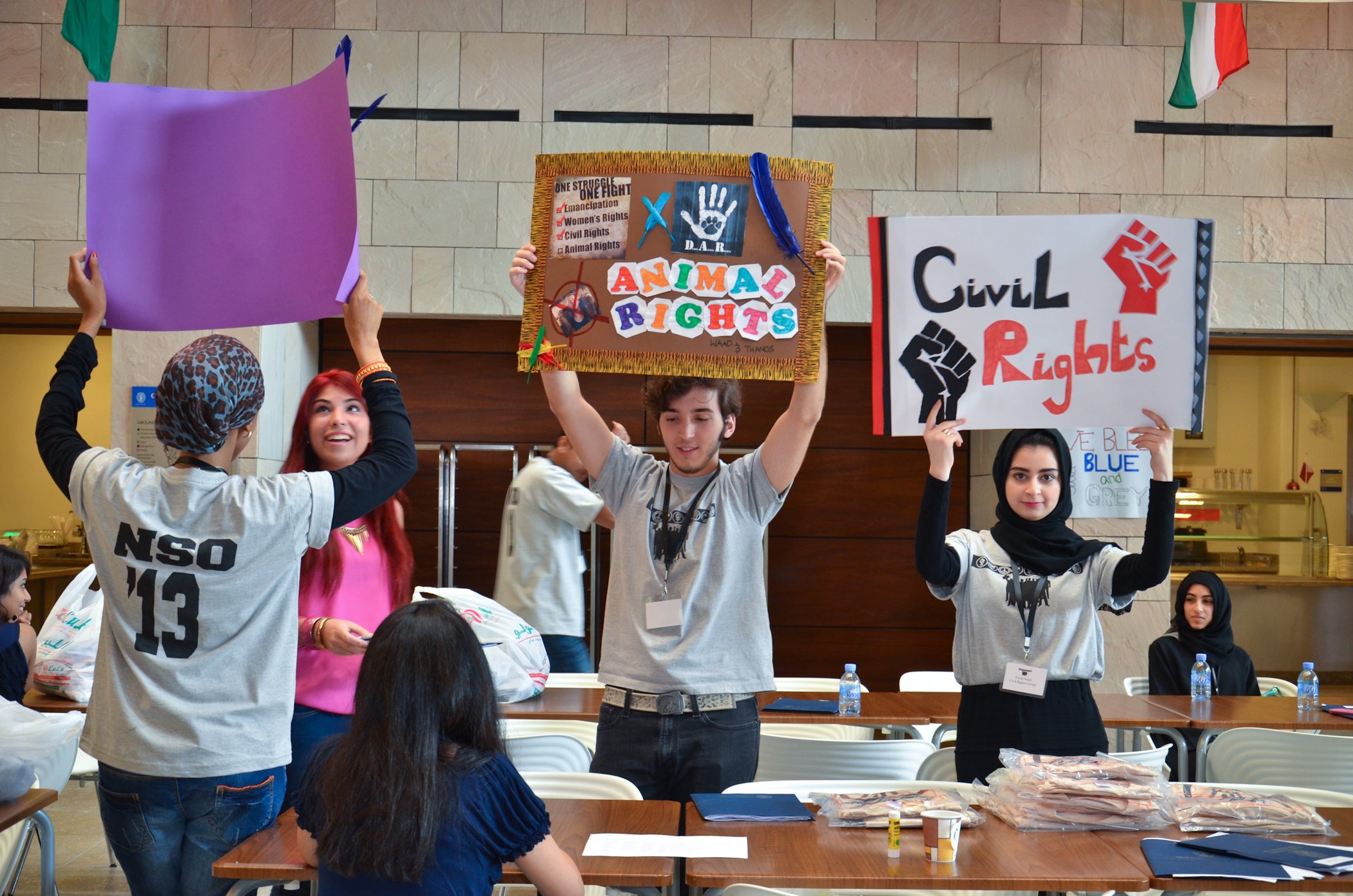 Welcome Admitted Students!
We are so happy you are joining our family. You can find some answers to your questions below, and also on our guide for new students webpage.
Frequently Asked Questions
As you prepare to begin your career at Georgetown, we're sure you have many questions. Below are the answers to many of our frequently asked questions. For questions regarding student life, Doha, or Georgetown in general, please refer to the Campus Life webpage.
Make sure you are checking your email! There are several things we will need from you, and we will be sending out requirements in the coming days and weeks. Please also make sure to submit the enrollment reply form you received in your admission letter.
Georgetown Admissions Ambassador Program (GAAP) gives admitted students the opportunity to see Georgetown in action and celebrate their acceptance. Regular elements of GAAP include:
Extended interactions with faculty, staff, and current and former students.
Opportunities for admitted students to interact and get to know each other.
Fun!
This year's GAAP will take place in a hybrid (in-person and virtual) format. Please click here to learn more about it and sign up!