GU-Q admits and enrolls students without regard to their financial circumstances and is committed to meeting the demonstrated financial need of eligible students through a combination of aid programs that may include grants, scholarships, federal aid and sponsorships.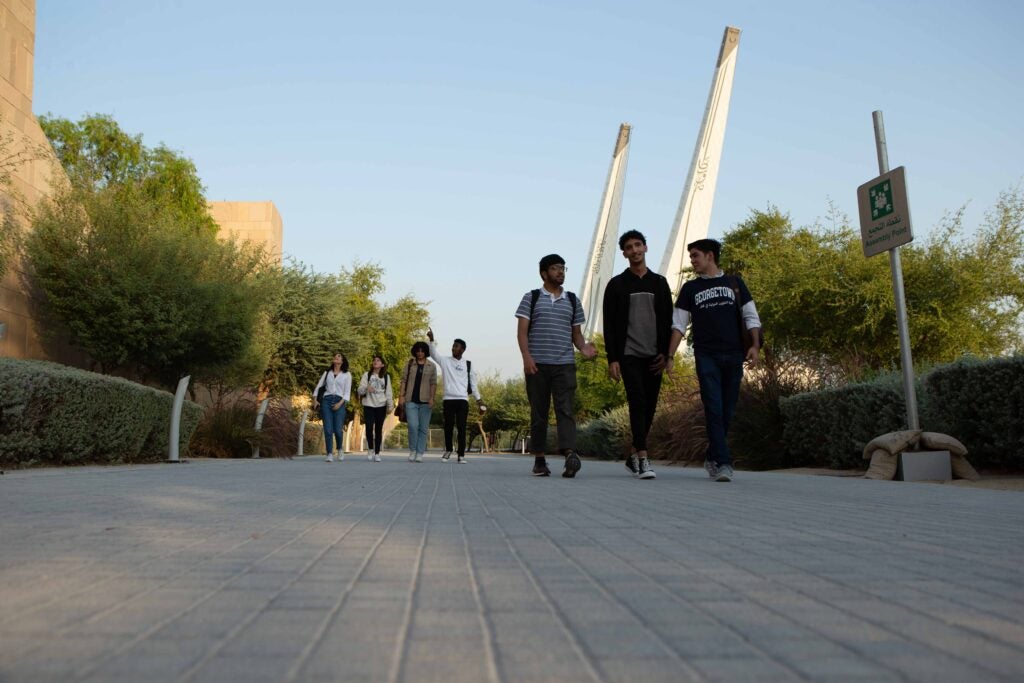 How We Calculate Aid Amounts
We calculate aid amounts by looking at the College Scholarship Service or CSS Profile, Free Application for Federal Student Aid or FAFSA, and other documents you submit which describe your financial situation. The majority of GU-Q's undergraduate students receive some form of financial aid. Your financial aid is determined by subtracting your total estimated family contribution from your total cost of attendance.
Cost of Attendance (COA) – Estimated Family Contribution (EFC) = Financial Aid
Cost of Attendance
This is the total tuition and fees to attend GU-Q.
Family Contribution
This is the amount that we calculate your family can contribute toward the cost of attendance. GU-Q's minimum estimated family contribution is USD $1,000.
Financial Aid
Combination of aid to meet your need based on your eligibility.
Sources of Financial Aid
Your financial need can be covered by various forms of financial aid coming internally from the University or from other public and private entities offering sponsorships, scholarships, and loans. A combination of different aid types can be utilized to meet the financial need of the student.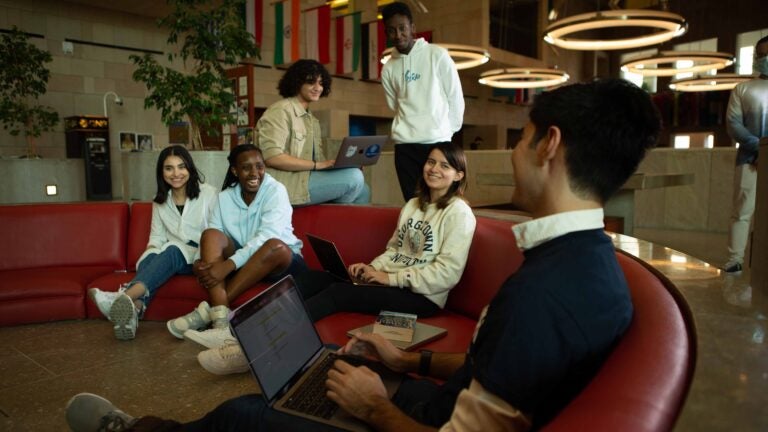 Grants & Scholarships
Awarded to students with financial need, which is determined by examining the CSS Profile and FAFSA application as applicable, along with the submitted supporting documents.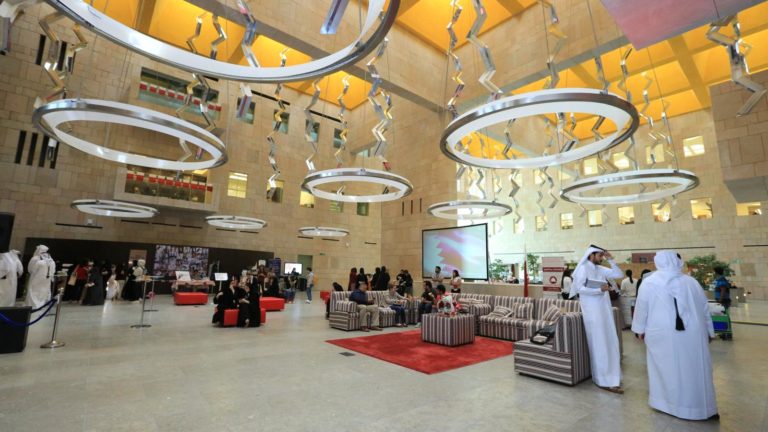 Sponsorships
Sponsorships include government and private scholarships and Georgetown Faculty and Staff tuition benefits. These resources can be used to potentially reduce your family contribution, and must be reported to GU-Q.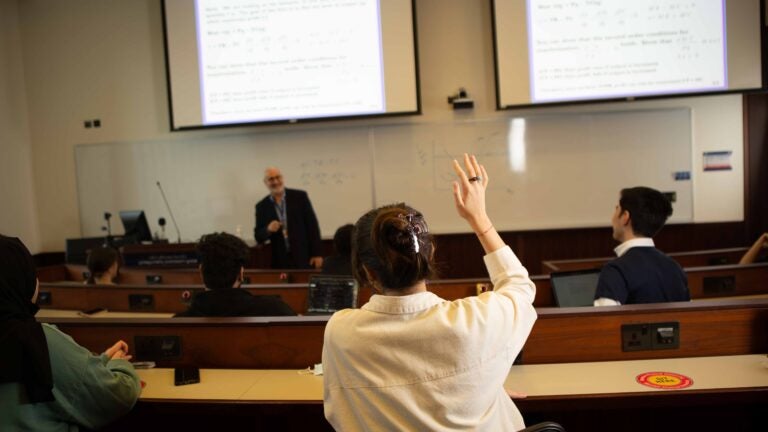 US Federal Loans & Grants (FAFSA)
Qualified U.S. Citizens and eligible non-citizens may be able to receive a loan through the US Federal Student Loan Program if they demonstrate financial need. Eligibility for the Pell Grant are automatically considered in your initial financial aid award.
Help Understanding Financial Aid Packages
Confused? See Frequently Asked Questions
Confused? Get answers to common questions about financial aid whether you are applying, figuring out your package, or trying to pay.
Contact Student Financial Services
If you have questions or concerns or need to talk to someone about your package and how to pay, contact the Office of Student Financial Services