GU-Q Publications
We produce a number of print and digital publications that highlight the richness of the university's
activities in Qatar and outline the latest research-related publications, conferences, and research
milestones.
133

BOOKS PUBLISHED BY GU-Q FACULTY

200

journal articles published

30

journals edited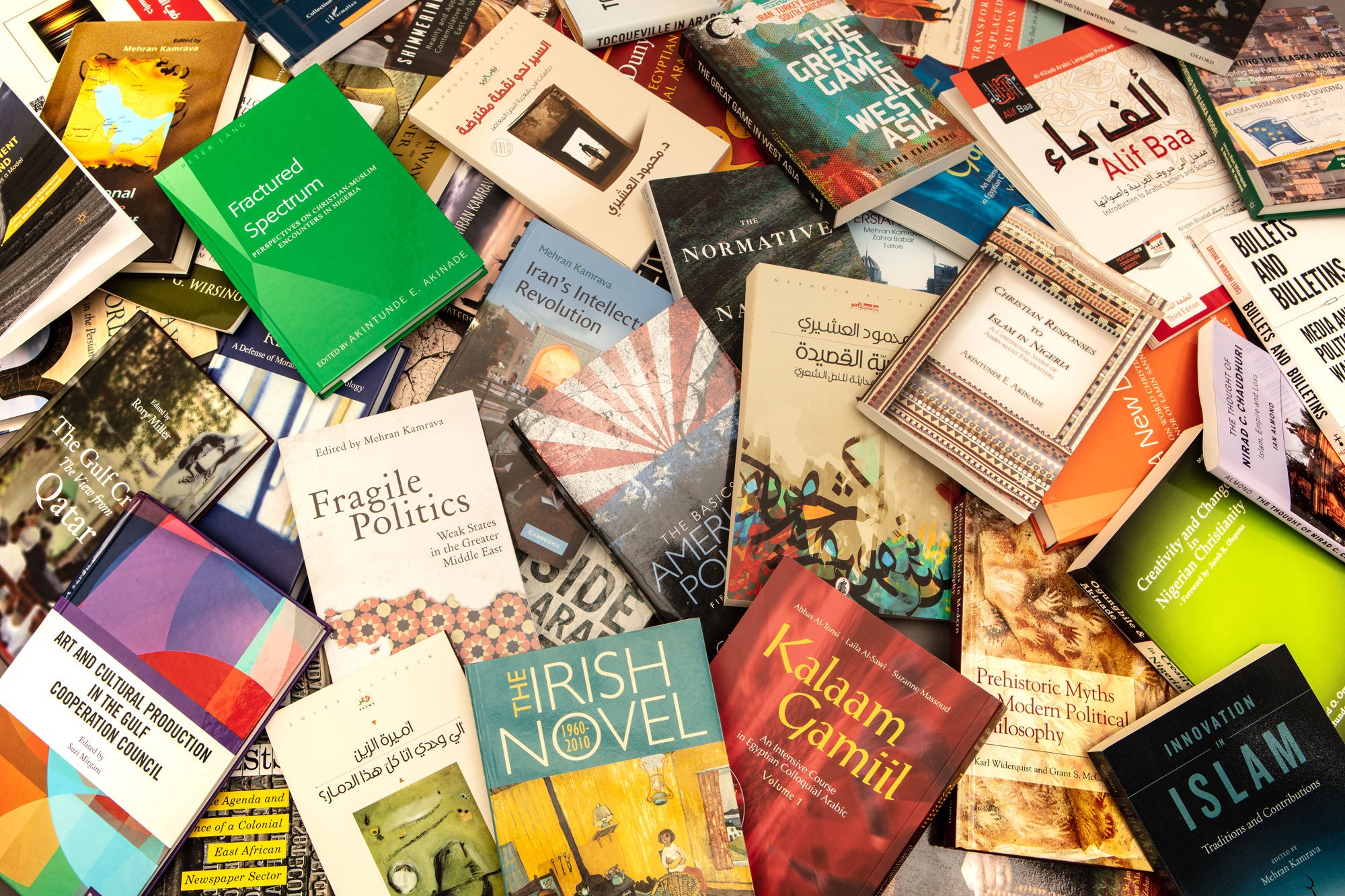 Books by GU-Q Faculty and Staff
Since 2005, our faculty and staff have published an impressive number of books. The first 100 books were documented in a celebratory publication in 2019 [link], but we continue to add to this count.
These books demonstrate how we have helped Qatar develop a knowledge-based economy and offer a snapshot of cutting-edge research that covers topics of regional and global concern, such as intelligence and national security, how to overcome poverty, Islam and the West, and the representation of women. This research has been published by a number of prestigious publishers, such as Hurst, Routledge, and Sage and the university presses of Cambridge, Oxford, Columbia, and Cornell.
Journals Edited by Faculty
Our faculty edit a variety of journals and journal special issues including those below.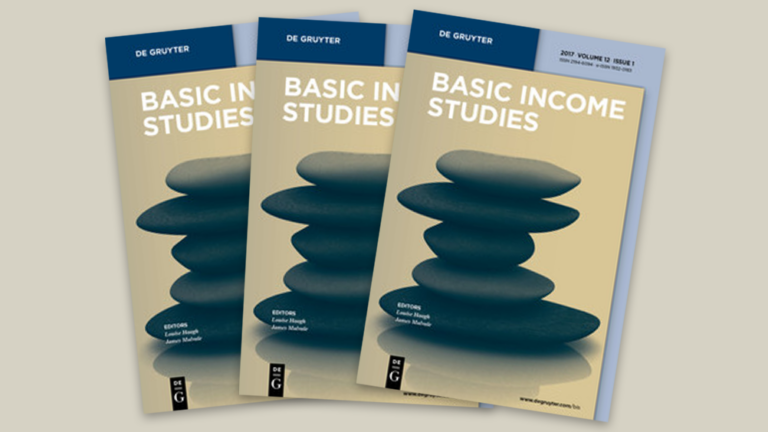 Basic Income Studies
Basic Income Studies is an interdisciplinary journal published twice a year by De Gruyter. It focuses on scholarly research on the viability of universal basic income theory. Karl Widerquist is Senior Consultant Editor.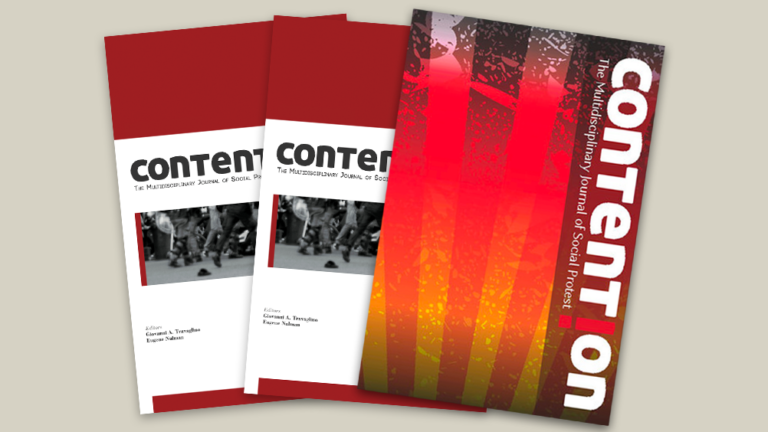 Contention
Contention is a multidisciplinary peer-reviewed journal dedicated to research on different forms of social protest. Uday Chandra is the Associate Editor.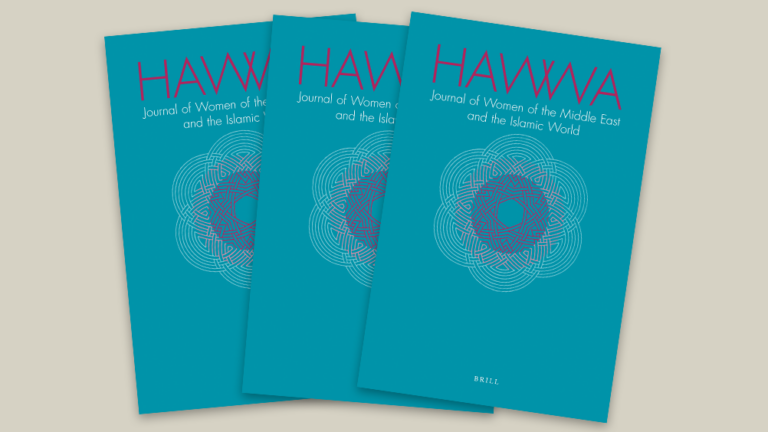 HAWWA
HAWWA: Journal of Women in the Middle East and the Islamic World is an interdisciplinary journal focused on gender issues in the Middle East and the Islamic World. Published by Brill, with Rogaia Abusharaf and Amira Sonbol as Co-Editors-in-Chief.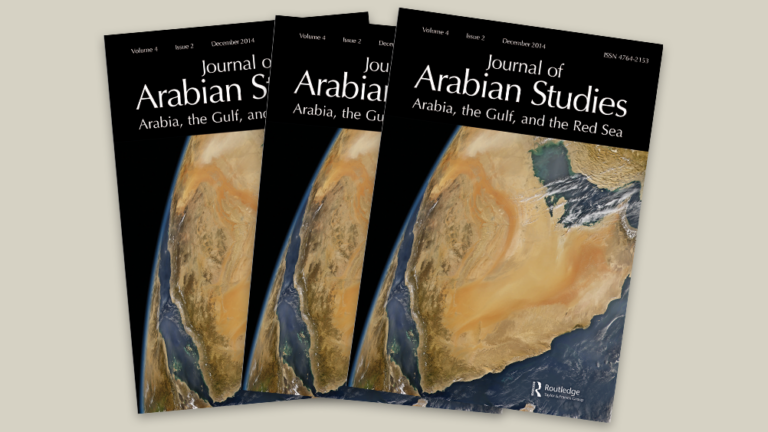 Journal of Arabian Studies
Journal of Arabian Studies (JAS) is the leading scholarly journal covering the Arabian peninsula, its surrounding waters, and international connections. Gerd Nonneman is the editor of this journal published twice a year by Taylor & Francis in association with GU-Q.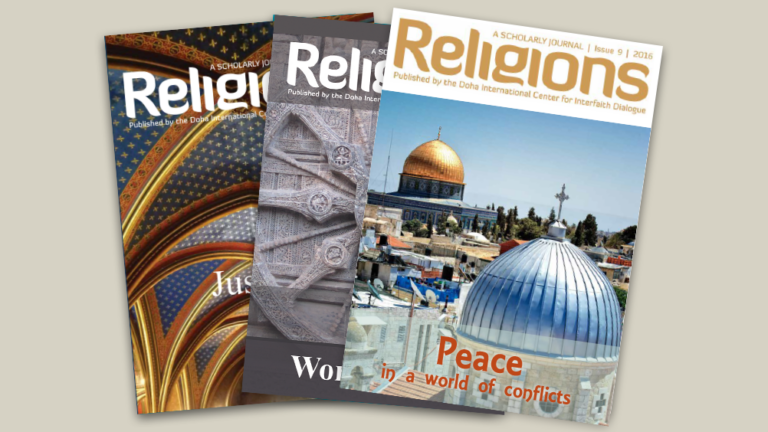 Religions – Adyan Journal
Religions-Adyan Journal is a bilingual journal published by the Doha International Center for Interfaith Dialogue (DICID). Patrick Laude is Editor-in-Chief.
Faculty Annual Report
GU-Q's faculty annual report provides highlights of the academic year, from the achievements,
activities, and publications of our world-class faculty to new curriculum initiatives and student
mentorship opportunities. In addition to this publication, we also report on research activities
in the Institutional Annual Report and the CIRS Annual Report.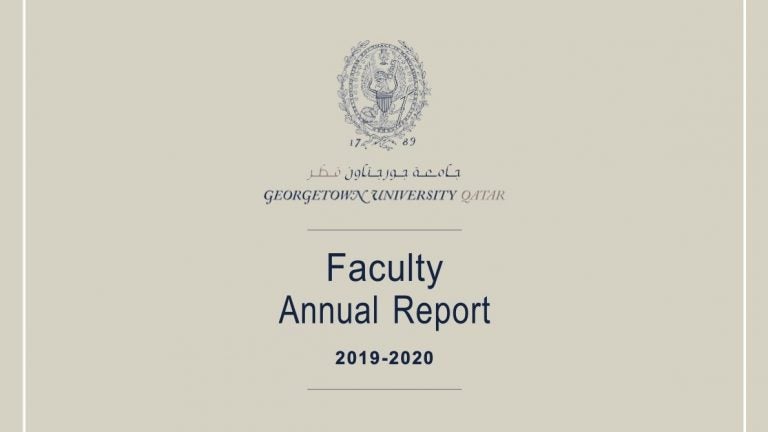 Faculty Annual Report 2019-2020
GU-Q's 2019-2020 faculty annual report focuses on the achievements, research publications, and activities of GU-Q's world class faculty.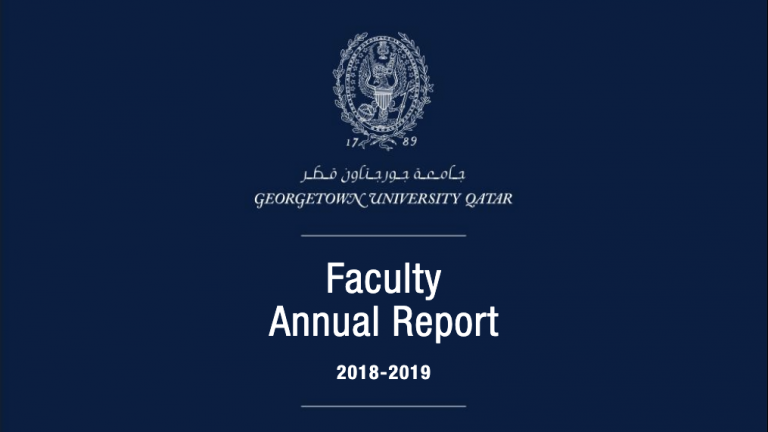 Faculty Annual Report 2018-2019
Faculty Annual Report 2017-2018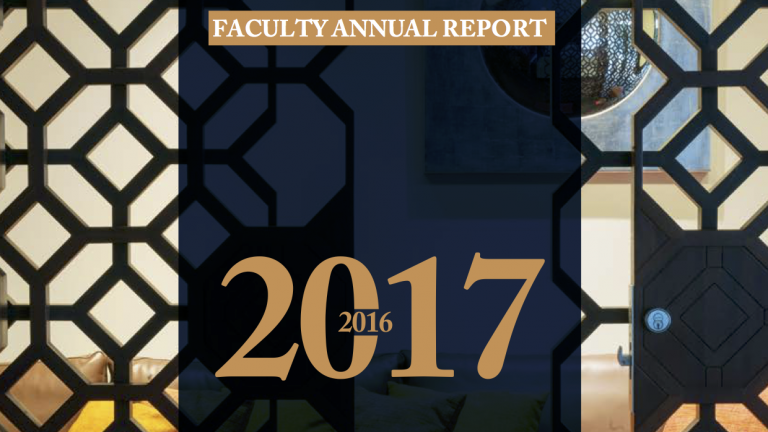 Faculty Annual Report 2016-2017
GU-Q's 2016-2017 faculty annual report focuses on the achievements, research publications, and activities of GU-Q's world class faculty. From curricular changes to student mentoring, awards, and research conferences, the report centers on the work and achievement's of GU-Q faculty.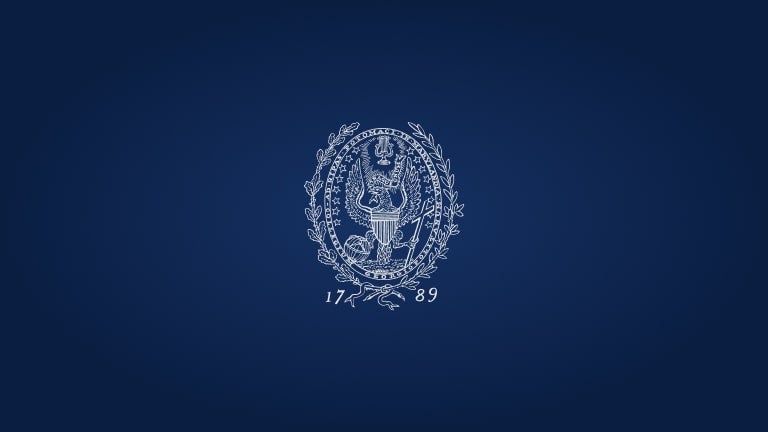 Faculty Annual Report 2015-2016
Faculty News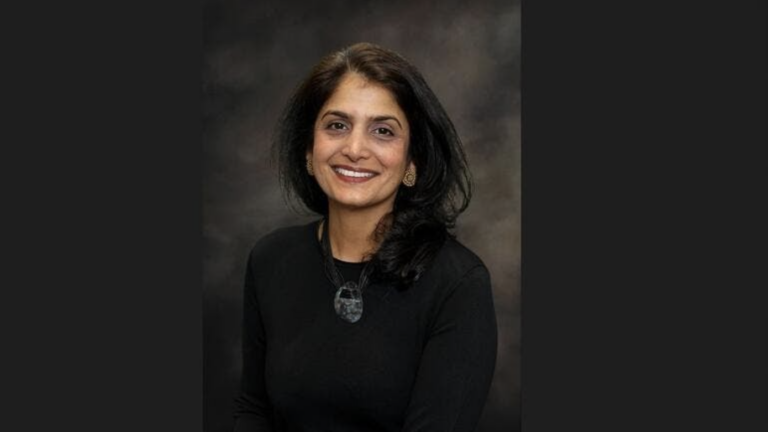 The Arab Spring uprisings of a decade ago were rooted in demands for dignity and economic opportunity, complex notions tied to the relationship between citizens and the state. A new book titled the Routledge Handbook of Citizenship in the Middle East and North Africa (Routledge 2021) co-edited and co-written by QF partner Georgetown University in Qatar (GU-Q) researcher Zahra Babar highlights how various conceptions of citizenship played critical roles in these events as well as other contemporary issues in the region, knowledge which makes an important contribution to an understudied field.