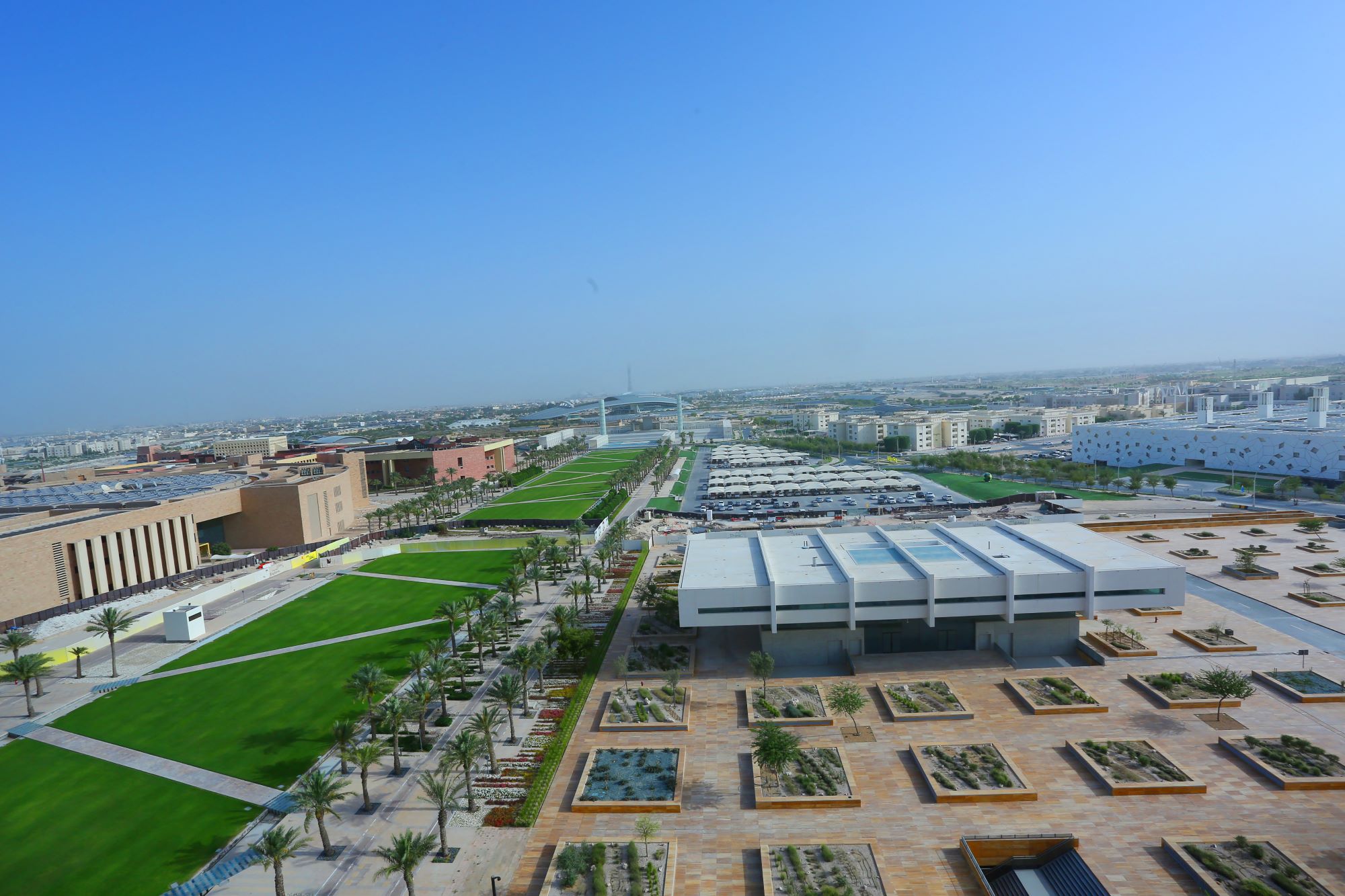 Education City in Qatar
Welcome to Education City, a 12 square kilometer campus housing some of the world's leading universities and research institutes.
Imagine the possibilities when learning takes place not only in the classroom, but also within the community. Here, students from over 60 countries come together to share, learn, and shape the future. Through Education City, you have access to branch campuses of world-class universities, start-up incubators, technology parks, heritage sites, cultural institutions, and so much more.
Education City at a Glance
3500

Approximately 3,500 University Students

8

Universities

11

Pre-University Schools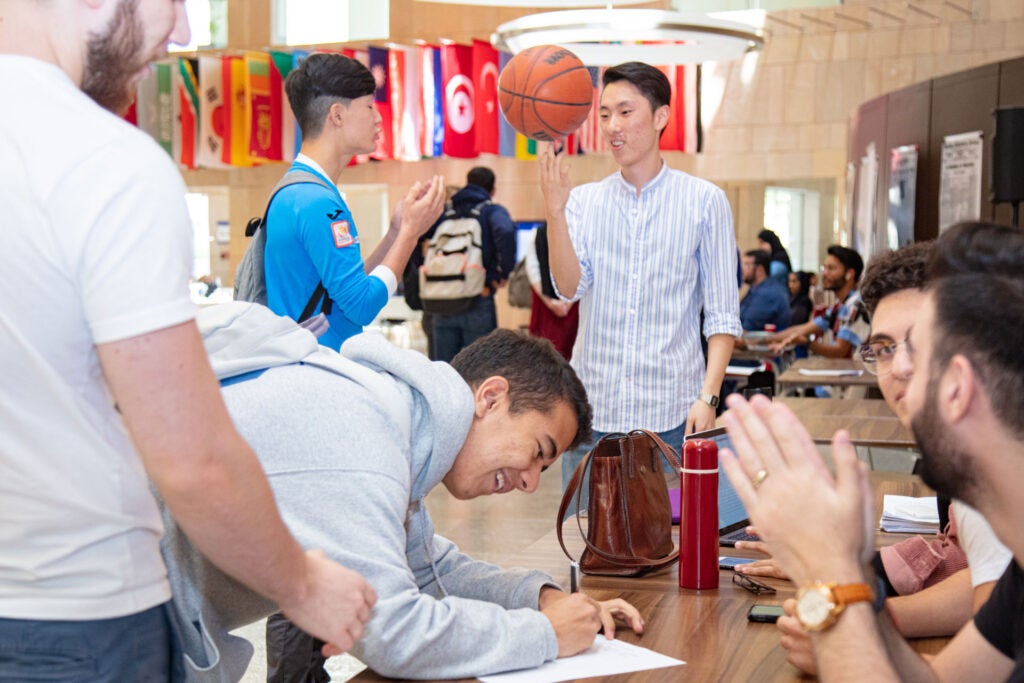 International Degree, Regional Culture
As a Georgetown University in Qatar student, you will receive a Western education in a Middle Eastern setting. That means you will earn the same degree as students studying in Washington, DC, but with the added benefits of exploring global issues from a regional perspective.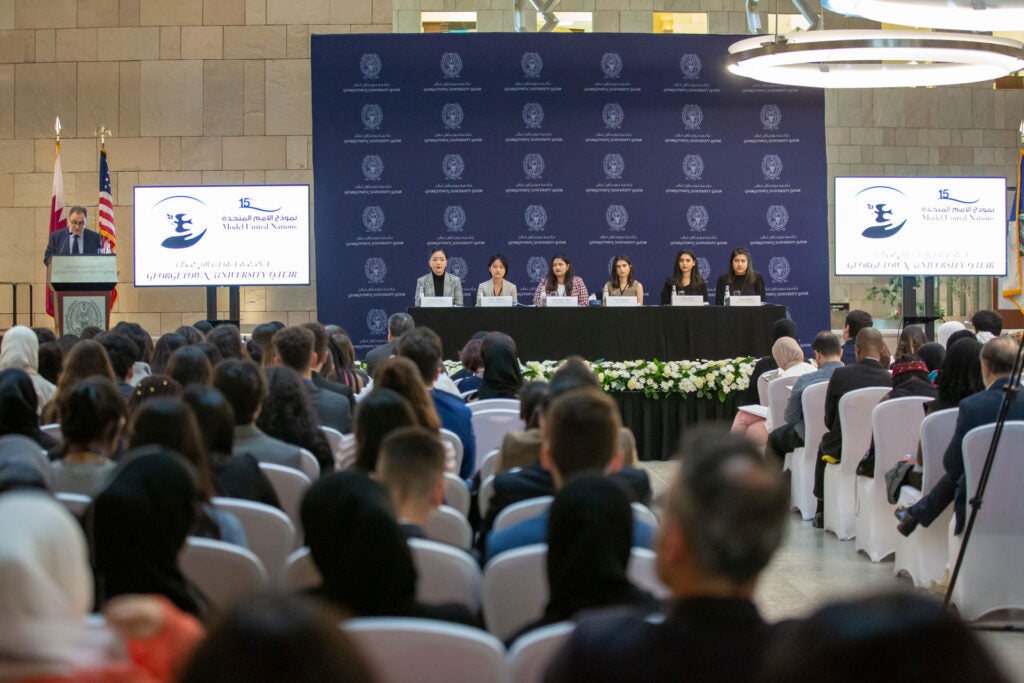 A Diverse Education for the Future
Nurture your potential both in and out of the classroom by getting involved in extracurricular activities. Broaden your horizons by studying with professors from other universities in Education City and pursuing joint minors and certificates.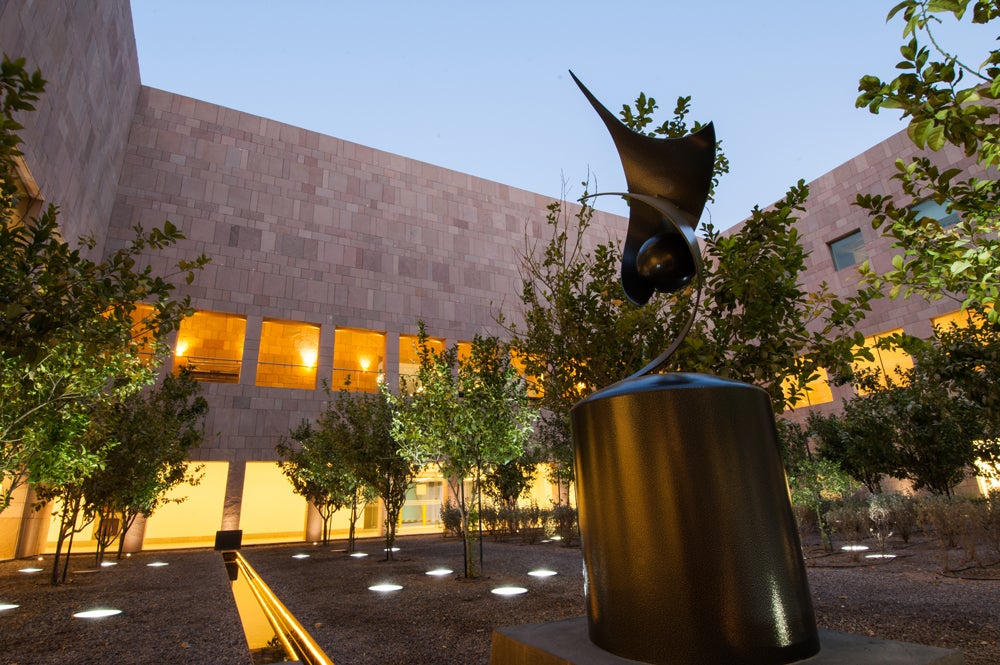 Spaces to Grow
Education City's buildings feature iconic designs that spark creativity and encourage innovation. Designed by internationally renowned architects like Arata Isozaki, Flem Koolhaas, Antoine Predock, and architectural firms like Legorreta + Legorreta and Mangera Yvars, all spaces in Education City are unique and purpose-built to encourage ingenuity.